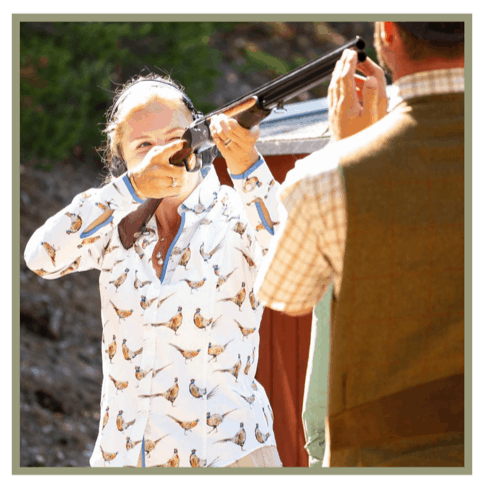 Don't you know? There's a new trend in town. Or in the countryside, more to the point. Women are the new shooters around, and they're loving it.
Shooting, we hear you murmur, surprised? Indeed. In the very masculine context of game and clay shooting, the number of women taking part in shooting afternoons is increasing by the week. When women used to accompany their other half to shooting sessions only to stand by while all the fun was happening around them, the situation has 180'd in a matter of months. Women are now taking the guns by the horns.
Since our shirts are worn by so many in the Hartwell community as a means to be comfortable while shooting, we wanted to dwell on the topic a little more in this latest post.
Here are 5 basics to put together a stylish shooting outfit in no time – and win the game.
1. A Comfortable Shirt: Your Number One Basic
A shooting outfit starts with a comfortable shirt; and we know that you've been craving just that. Choose a shirt that's fitted but still stretchy. The dark green Adrian shooting shirt for women gives you all the movement you need and helps you stay camouflaged at the same time, for game or clay shooting. Don't forget you can also check out our great range of women's country shirts while on the site – just click here for more info.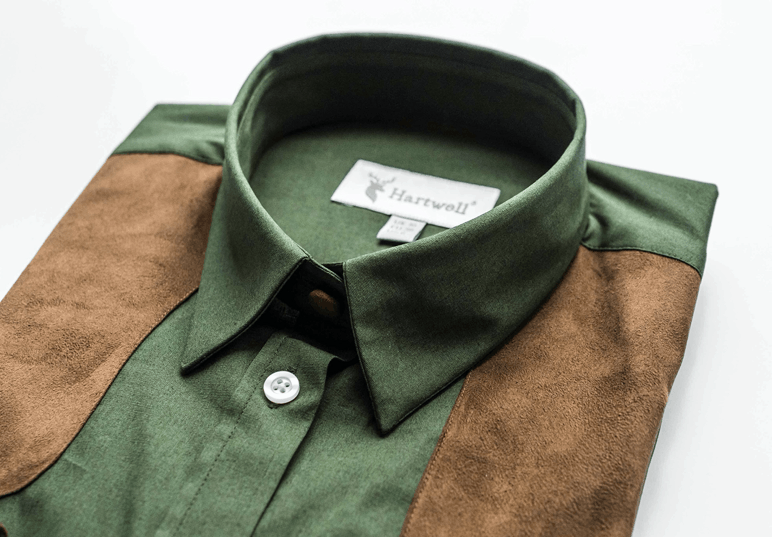 2. Waistcoats and Gilets: Your New Best Friends
Although we focus on designing shirts, skirts and scarves that can be beautifully sported in the countryside as much as the city, some of our fellow country wear brands really focus on providing you with specific technical shooting gear.
A warm gilet lets the arms through and allows for more flexibility with the fire gun. All kinds of colours are available to suit your own moods and style.
3. Flexible Gloves are a Must-Have
In the UK, shooting is a lively hobby – whether it's clay-smashing or game shooting, many enjoy it at weekends to relax from their routine. When we start shooting, most of us do not own specific shooting gloves. They are indeed indispensable as they provide flexibility and improve your grip on the firearm while keeping you warm.
4. Invest in good glasses
They are surely not the most fashionable accessory, but once you invest in good shooting glasses, you will be able to keep them for years to come. Focus on a model that has a nose grip so you can shoot freely in wet conditions and UV protection – you will thank yourself later if you choose a pair of glasses that you can use come rain or shine.
5. Shooting boots, but make them fashionable
Over the last few years, the country-inspired footwear market has flourished and we have the opportunity to treat ourselves with high-quality boots at a very reasonable price.
Make sure to choose boots that suit both warm and wet weather, like tweed boots or simple wellies. Our personal favourites are Rydale and Ariat, that you can wear in the city or just to take a peaceful stroll around the village.
Women are taking over shooting: a rapid uptake in the game.
According to the British Association for Shooting and Conservation and Home Office, official numbers from June 2019 showed that more than a thousand women in England and Wales only got their shooting certificate delivered.
Since 2017, the BASC has been releasing a Star of Shooting award for women, based their criteria on women who opened up the sport and opportunities to learn and improve shooting to other women.
The Star of Shooting award is divided into three different categories, from women who have made an impact on the shooting community, creative game-meat shooters, and behind-the-scenes gamekeeping devotees like gamekeepers.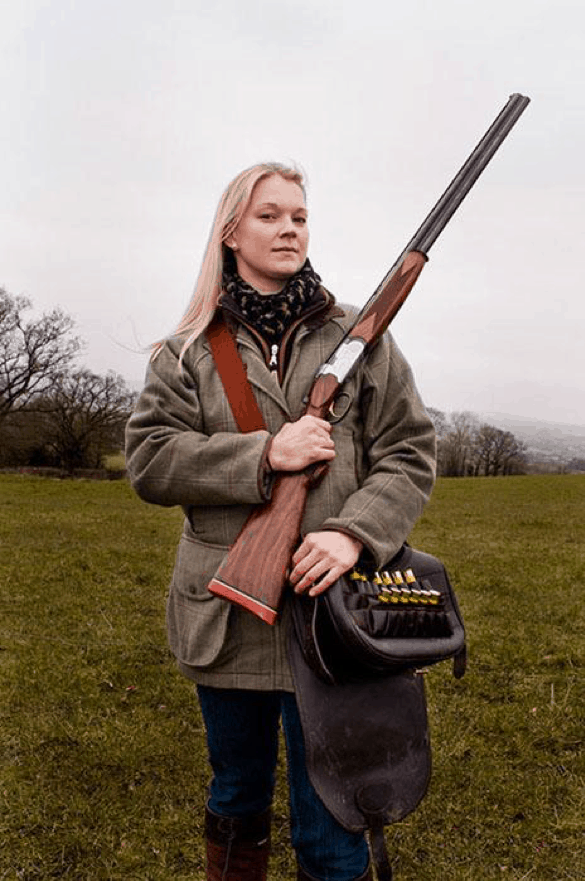 Shooting… in style
Shooting was never a historically feminine sport, but more and more women are bringing grace and precision to the game – no pun intended. The number of women going clay and game shooting has soared in the last years.
Far from solely inviting "ladies who lunch", the shooting sport attracts women from all horizons, from the countryside and the city alike. Shooting activities have steadily made their way to our cities, with an increasing number of shooting clubs and associations being created in that regard, making shooting classes available to many in countless cities around the world.
Now that you know how to dress in style for an outdoors shooting day, learn how to Dress to Impress in your daily life!