We love the British Countryside in all its glory. Country pursuits, farming, country shows, hunts and gymkhana. What's not to love?
A jaunt to European cities has been part of our travel plans for a long time now, but we wondered if many country folk take the plunge?
We would assume that a street poll asking what Europe has to offer, will probably result in comments about the charming cities, cultural history, narrow alleyways, superb museums, and international foods.
But Europe boasts some of the most beautiful countryside destinations for nature lovers in the world, and if you're willing to get off the busy tourist track, some stunning nature experiences.
So the Hartwell Clothing team decided to take a trip "digitally and in spirit" to some of Europe's off the main tourist track nature destinations that are but a short plane or train ride away.
Europe
Away from the excitement of those famous cultural cities like Paris, Barcelona and Florence are many stunning countryside locations that deliver a more relaxing and quieter atmosphere.
Stretch out your legs and breathe in the fresh air of the European countryside and farms. Nearly every country is speckled with picturesque fields, bountiful farmlands and delightful flora and fauna. If your heart and soul is drawn to the countryside or you want your vacation to go beyond the bustling tourist cities, there are plenty of options.
And you can always take a bit of the British countryside with you by packing a selection of your favourite Hartwell Ladies country shirts, displaying iconic British wildlife.
Chamonix region France
It's not just for skiing. The stunning alpine countryside of this region in France sits on the borders of Switzerland and Italy. A great destination for nature lovers because of the excellent multi-day trekking options available in the summer.
It would be fair to say that the region is not the most budget friendly destination but as you hike through Alpine valleys and meadows with the smell of summer flowers in the air and your lungs filled with the clean, crisp air, it will be worth it.
There are still many working farms in the regions and some fabulous local cheese shops. All to be enjoyed with The Alps as your backdrop.
Now even in the summer the evenings can be chilly so pack an evening jacket or light coat. Hartwells Lillian pure wool jacket is cutting edge for style and perfect for formal or casual dinners and events.
Keukenhof Tulip Fields, Netherlands
Without question one of the prettiest places in Europe for nature lovers is the Netherlands in the spring. As the song goes "Tulips from Amsterdam" and although not quite Amsterdam, the location of Keukenhof Castle is set amidst fantastic countryside and Keukenhof park hosts a dazzling display as over 7 million flower bulbs are planted every year. Tulips, hyacinths, daffodils, orchids, roses, carnations, irises, lilies and many other flowers. You will be overwhelmed by a spectacle of colours and perfumes.
Now although walking is easy, you can build up a great appetite by going local and hiring a bike.
Why not bring a little flora of your own to the display in our beautiful Hartwell Garden Flowers luxury Oxford Cotton shirt
Note that the tulips bloom only from mid-March to mid-May.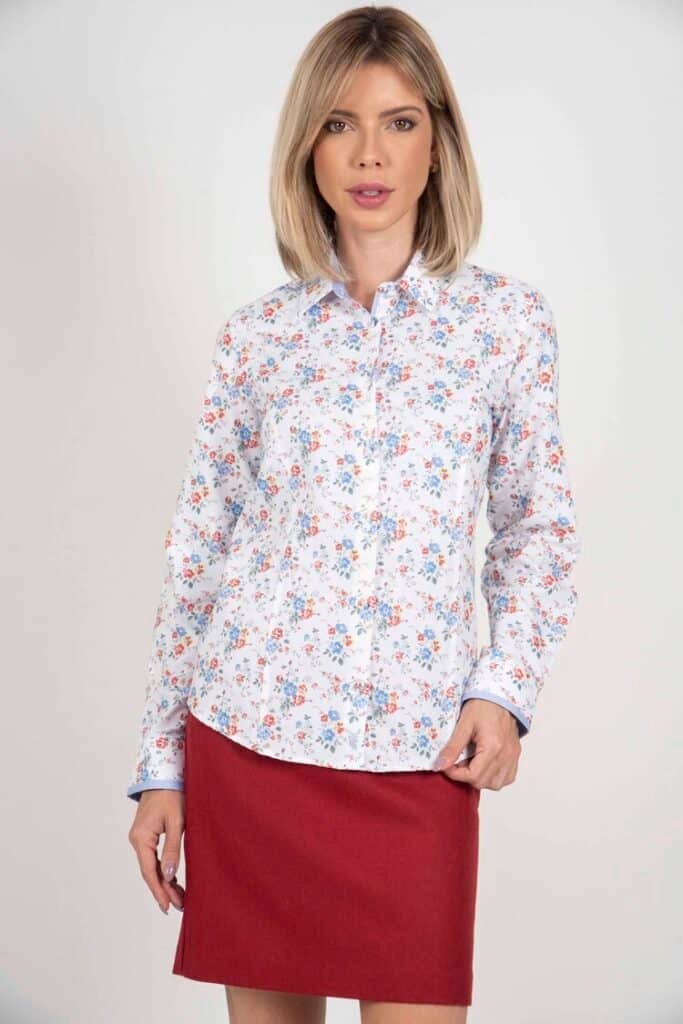 Serbia
This quiet landlocked very rural country delivers fantastic hiking and rambling options.
Serbia's dreamy mountain slopes and long, winding rivers are an absolute gift to hikers, offering great swathes of unspoilt landscapes to explore on foot. There are trails to suit the hardiest of adventurers, with steep, rugged climbs and electrifying canyon scenery. For more easy-going walkers, there are gentle paths past monasteries, vineyards and waterfalls to discover.
The stunning countryside is dotted with tiny villages peppered in the known as Ethnic Villages. You may find yourself invited into one of the small cottages to admire the hand carved wooden features throughout.
If you really want the countryside experience, you can stay right on the farm in one of the cottages and have breakfast with fresh milk from the farm.
There is such a diverse range of trails that if you carefully plan your walks you can pick wild berries in the morning, spend the afternoon fishing at a nearby lake and end the night sipping locally made (and very strong) brandy.
Romania
Romania is a fascinating rural destination, where centuries-old customs are still the standard of doing things. There are opportunities to learn the ways of the generational families by woodcarving, haymaking, and working the land alongside locals.
The walking trails are truly awesome, a total delight for us country lovers.
Every chance on a walk of seeing wild horses grazing the grasslands or meandering through the local flora, and small farms sprawling across the hills. The sight of truly wild horses is spectacular and part of the inspiration behind Hartwells stunning running Horses print luxury blouse, which is very popular with Horse lovers.
In Romania you never know what new surprise awaits you over the next hill or around the next bend. Relax in the countryside. And, wherever you stop along the way on your rural trip, take it all in.
Dingle and West Coast
And finally lets get back a little closer to home although still "overseas".
Ireland is one of the most approachable and scenic places in Europe to visit.
Ireland's most naturally rugged side is the west coast, which is filled with vista upon vista of stunning natural beauty along The Dingle Way.
A well trodden village-to-village hiking trail covering more than 100 miles around the Dingle Peninsula. With enchanting coastal and mountain scenery, not to mention a glut of archaeological sites, the trail takes you along some of Ireland's best stretches of shoreline to the westernmost point in mainland Ireland.
Flora and fauna abound in riotous colour and the sea breezes can be cooling in the summer and bracing at other times of year.
A true nature lover's paradise that will delight as you turn each bend and twist in the trails that criss cross the region.
Lets Close
Of course we will always champion the British Countryside, but a change is as good as a rest and Europe does benefit from species of flowers, shrubs and trees that are not found in the UK
Some great trips here and we will expand with some other European destinations in the future. If you're planning to explore Europe, make sure you top up the wardrobe with Hartwell, as we really would like to see your photos wearing Hartwell abroad.
Live well, Dress Well, Hartwell