The final countdown has begun and the excitement is mounting as probably the largest, tweediest, most anticipated and celebrated countryside festival in Great Britain and possibly Europe celebrates its 65th anniversary this year.
We are of course talking about The Game Fair and once again The Hartwell Clothing team are super excited to be a part of this prestigious countryside event, and will be front and centre everyday on the 28 – 30 July 2023 at Ragley Hall in Warwickshire.
As well as displaying our stunning range of contemporary countryside clothing from Ladies country shirts to beautiful country themed dresses and blouses, along with our Gentlemen's shirts range, there will be exciting news about our new forthcoming additions for autumn/winter, so make sure to drop in and see us.
Hartwell Clothing will be on Stand D219 on the main shopping street, right next door to our friends at Fairfax and Favor and we look forward to welcoming you all and sharing our passion for the countryside and quality, contemporary countryside clothing.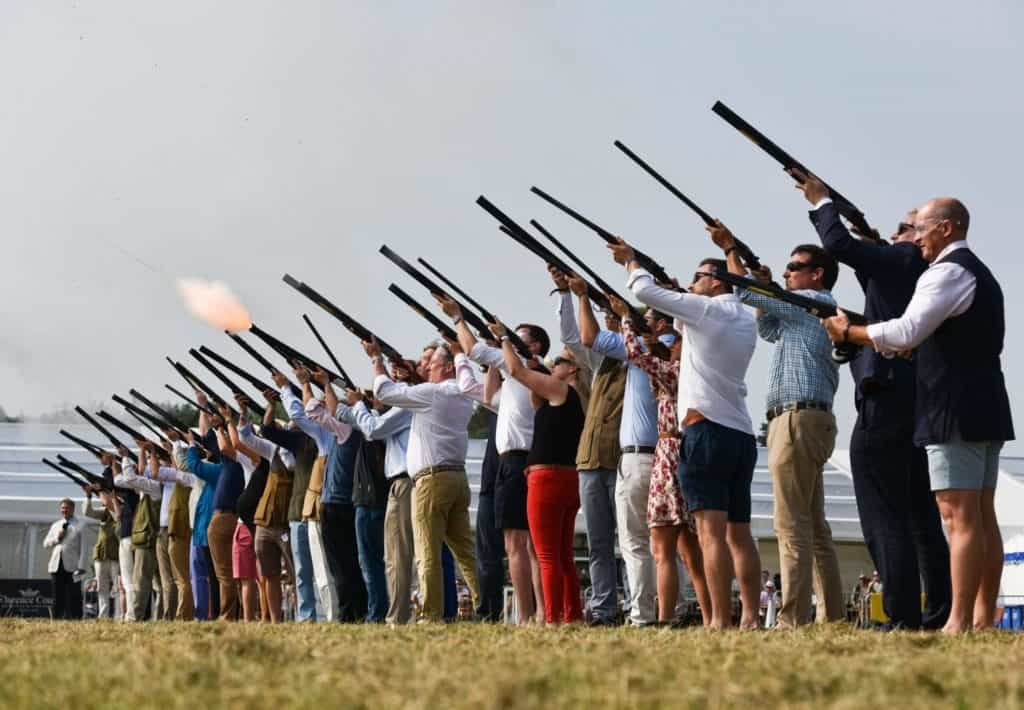 More about The Game Fair
As the countryside community gets ready to to celebrate the show's 65th anniversary, The Game Fair 2023 returns to the stunning setting of Ragley Hall in Warwickshire.
Established in 1958 the Game Fair brings an annual gathering of people who are passionate about the Great British Countryside and share in all its glory. The inaugural Game Fair in Cambridgeshire was attended by just over 8,000 people. Today's event is mammoth and will be attended by hundreds of thousands over three days, all celebrating the countryside and hopefully the wonderful British summer in all its glory. Fingers crossed for the sunshine, but bring a brolly as well as the sun screen.
As always, The Game Fair's packed itinerary includes everything from falconry, ferrets and fly-fishing to gundogs, gun fitting and game cookery. The Shooting Line will certainly be a crowd-pleaser, attracting shooters from all over the world and inviting visitors to take part in competitions, to have-a-go' at clay shooting and enjoy the premium shooting demonstrations.
An immense gunline sees plenty of room for the whole family to get involved with this historical country sport. Make sure you are dressed for the occasion in Hartwell Clothings contemporary country wear and shooting apparel like our stylish Adrian Green Shooting luxury men's shirt, made from 100% poplin lycra for extra stretch. If you are getting tired of wearing checks when out in the field and want to make your very own style statement, Hartwell Clothings Adrian men's shirt provides the stylish and comfortable solution.
If you arrived without the right garments, just pop along and get fitted out at our stand numbered D219 and enjoy those admiring glances.
At the very heart of The Game Fair, the Main Arena is among the many places where the event really comes to life, thanks to an outstanding mix of exciting competitions, educational demonstrations, thrills and even a few spills, with entertainment all weekend. It's the perfect location to stop and marvel at the different skills out there in the countryside.
Horses and Gundogs are always a focal point. In addition to displays and world-class competitions there are exhibitors, breeders and trainers on hand ready to share their words of wisdom on anything from feeding a new puppy to ironing out colt training issues.
The Game Fair has always flown the flag for trail-hunting. Foxhounds, bloodhounds, basset hounds and beagles from Hunts across Britain will showcase the sport of trail-hunting at The Game Fair this summer. Each day three Hunts will parade in the main ring along with informative commentary from the Countryside Alliance as hunt staff demonstrate how they work the hounds when following a trail.
Each day will conclude with a cavalcade of hounds from all three parading packs when visitors are also invited into the main ring to greet the hounds and listen to the sound of the huntsman's horn blowing.
A quick mention for anglers and fishermen as fishing is a major part of modern British countryside pursuits. Whether you're a seasoned angler or someone who has only recently taken up the sport, there's plenty for visitors in the Fishing Village.
The Angling Trades Association, the official voice of the UK tackle trade, will be launching a major initiative to encourage more people to try fishing. Dubbed 'Get Into Fishing,' top angling brands will join forces with key organisations to give people the chance to catch their first fish on the estate lake with coaches from the Canal & River Trust.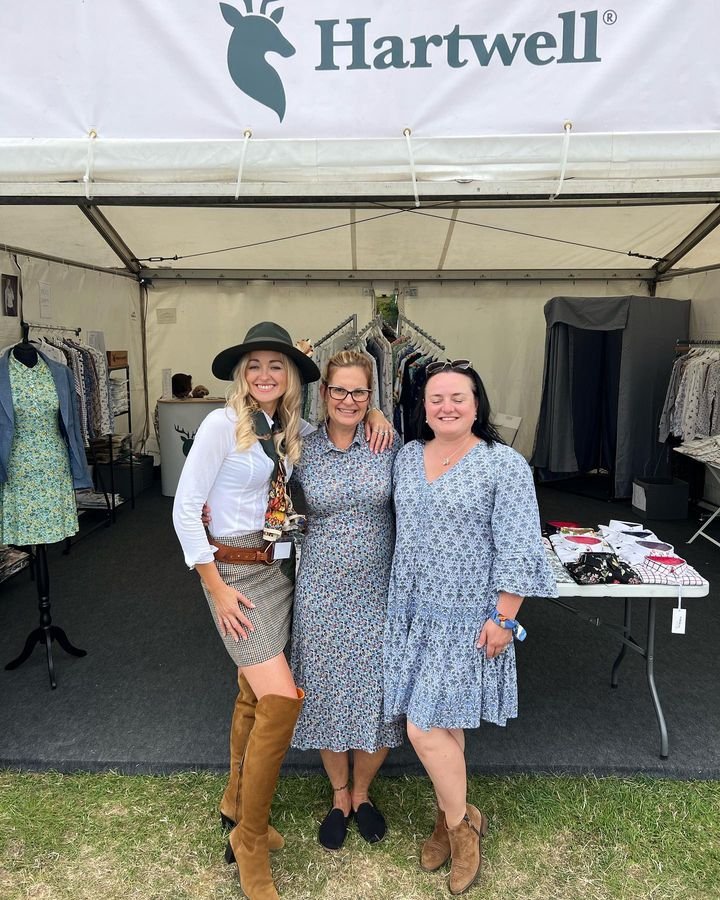 Hartwell at The 65th Anniversary Game Fair
For the ladies there is a fantastic opportunity to dress to impress on Friday 28th July, when the annual Ladies' Day at The Game Fair once again takes place. There is a fabulous first prize for the best dressed lady spotted by the sponsors scouts who will be out and about throughout the morning.
The Hartwell team will be keeping a keen eye out for our lovely ladies who are resplendent in Hartwell. With a massive range on show, from our lovely dresses to perfectly cut and designed ladies country shirts with vibrant countryside themed prints, you are sure to catch the judges eye.
 So dress up ladies and flaunt your style.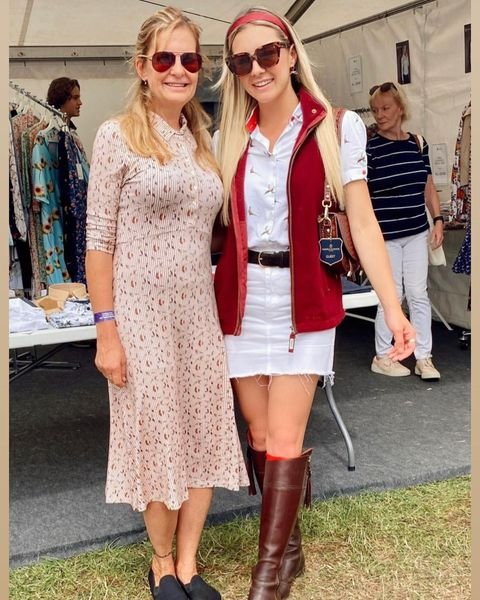 Hartwell clothing are committed supporters of everything The Game Fair stands for and its celebration of British field sports and country life. But what we love is that The Game Fair boasts a comprehensive itinerary for the whole family, from gundog handling to clay shooting as well as a host of tempting food, drink and shopping stalls.
We have to mention the food and drink as the options for wonderful fresh meats and farm to table produce as well as hearty ales from across Great Britain are mind blowing.
A very pleasurable part of the 3 days at the show is eating and drinking your way along the food aisles where more than 100 small-scale artisan producers will be selling home-produced delights such as sausages and pies, scrumpy cider and wild game burgers and of course a great selection of cakes and bakery products.
We will certainly be sampling "all in the name of quality testing of course" but trying to bear in mind we need to showcase the quality cut and fit of our clothing, which means some temptations will have to be resisted, but not all.
Closing The Gate
If you have never been before, the three-day event is a British institution and a must-attend diary fixture that brings together not only rural folk but tens of thousands from the towns and cities too.
For Hartwell clothing it is often the largest display collection of our pieces that we have in one place so make sure you leave time for browsing when you drop in to see us.
As many of you will be wearing your stunning Hartwell creations to the show, we would love a quick photo with you and you might make it onto our spotted in Hartwell page or join the lovely array of Hartwells devotees on the Hartwell Instagram page.
You can be assured of the warmest of welcomes, and some of the finest countryside clothing in the UK.
The Game Fair is a national treasure. See you there.
Live well, dress well, Hartwell.