Despite what you may think, a weekend break in Scotland is popular across all 4 of Scotland's seasons, and the dramatic changes in the Scottish countryside deliver a wider array of beautiful colours and visual splendour.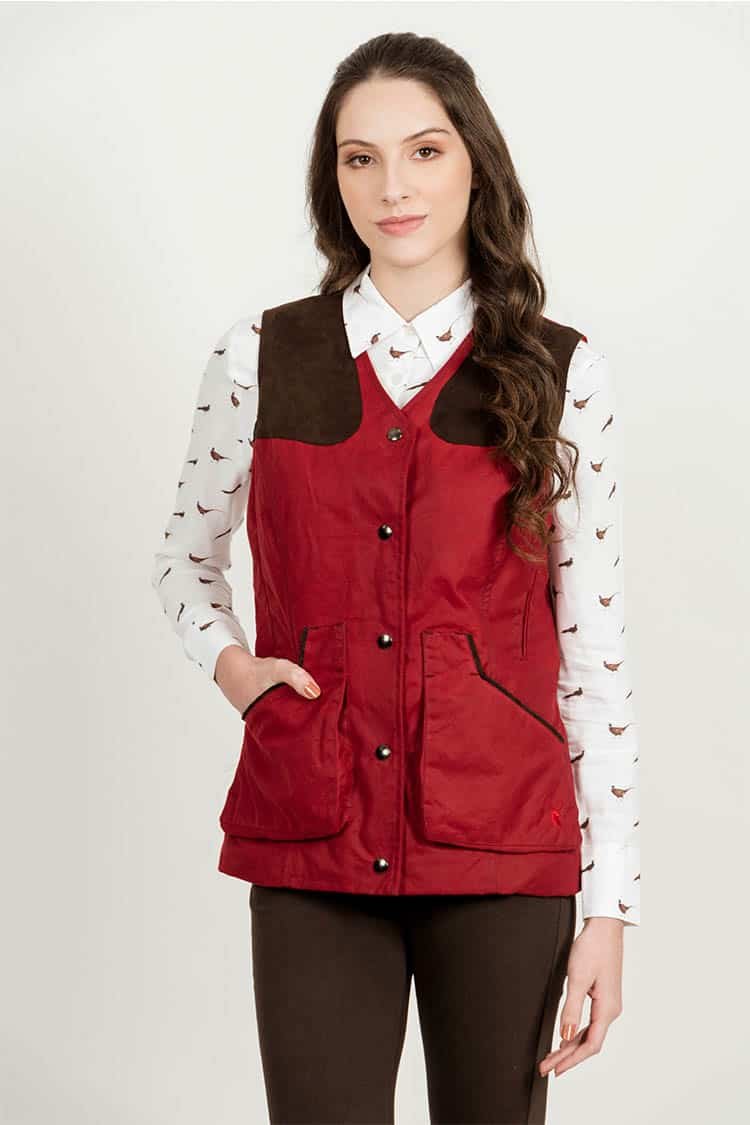 Hartwell Clothings range has something for all of the seasons and with our stunning countryside prints and warm Jackets and Gilets like our Katrina Waxed Cotton Gilet, as well as Hartwell Jeans and Tweed Print Leggings for those walking trips across the Scottish highlands, you can look chic and be protected from the Scottish elements.
When you are planning your trip to Scotland, keep in mind that Scottish weather is very unpredictable. There can be rain, wind, and sunshine on the same trip.
No matter which time of year you travel, the main thing to remember is to always pack layers.
Weekend breaks in Scotland across the seasons
Knowing what to pack for a trip to Scotland is important for anyone visiting the land of lochs, bagpipes and haggis.
The Scots love to analyse the weather. And they love to complain about it. The weather is such a popular topic in Scotland that it can sound terrifying for anyone but the Scots.
Hiking in Scotland
One of the popular reasons to visit Scotland is for the fabulous hiking. If your plan is to visit the Highlands and enjoy some serious hiking, your Scotland weekend break packing list should not resemble the bag you pack for a spa weekend.
In Scotland it's not uncommon to receive all four seasons of weather in a single day, but on average, it's a very moderate climate with four seasons.
Versatility is the key as well as layers. Something chic and stylish for evenings and lunches and well cut clothing that actually moves with your body and allows freedom of movement is absolutely essential.
At Hartwell Clothing all of our stunning countrywear is beautifully cut and tailored to fit with flexibility and countryside activity such as hiking in mind.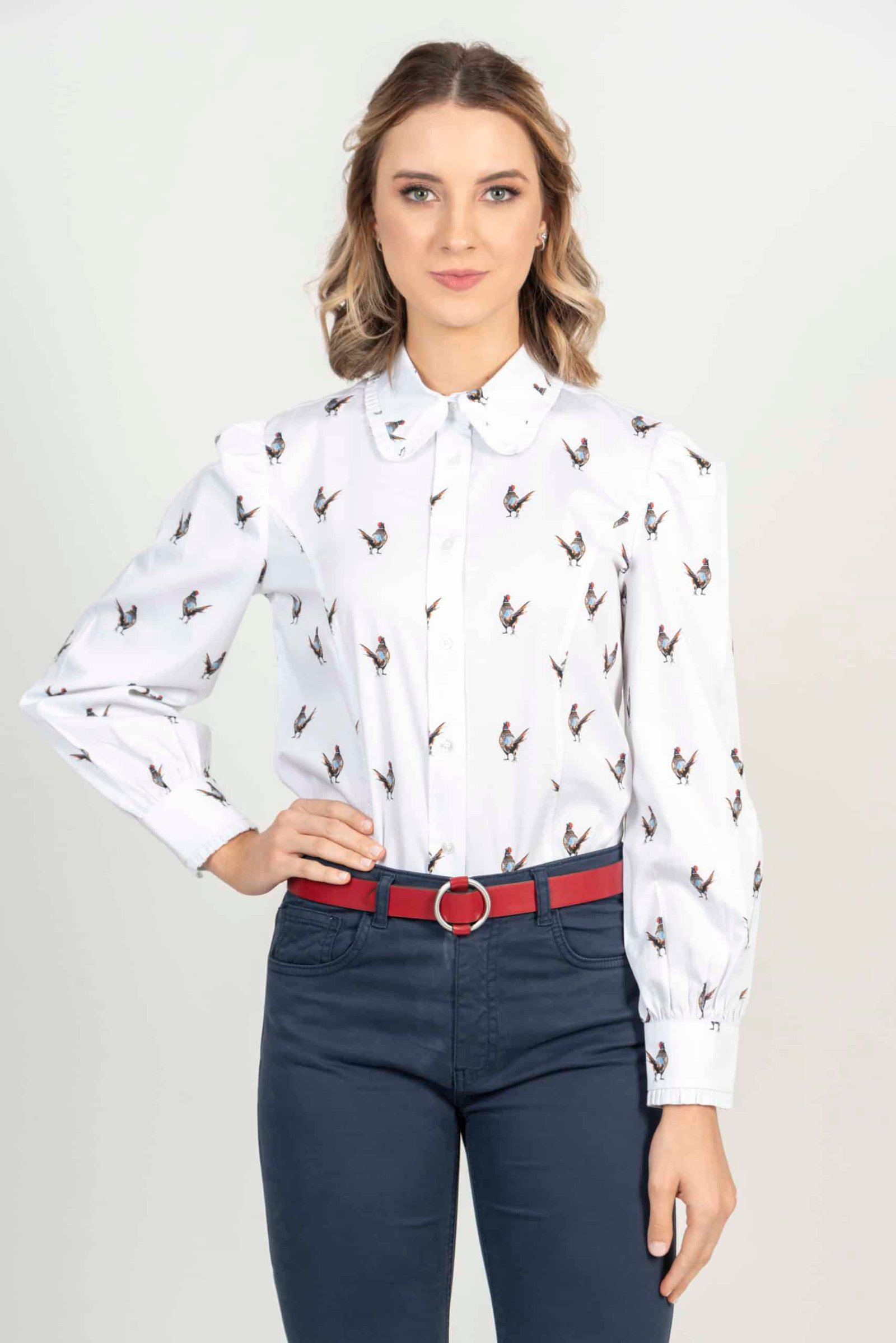 A must have in the weekend bag are at least a couple of Hartwell Ladies shirts like the Sue White Pheasants luxury cotton shirt with Lycra. Our newest shirt style has a beautiful pheasant print on a soft crisp white 100% cotton satin lycra fabric that's great for walking, and looks equally good in the Hotel bar or Pub Restaurant.
Make sure you pack some favourite accessories in a good quality waterproof backpack and after you have hiked across the highlands all day if you arrive at your Hotel and can't wait to get in the bar and enjoy a cold drink with fantastic locally produced scottish foods, a quick shirt change and add a few accessories and your ready to chill out for the evening and will retain your fashionable status.
Scottish Cities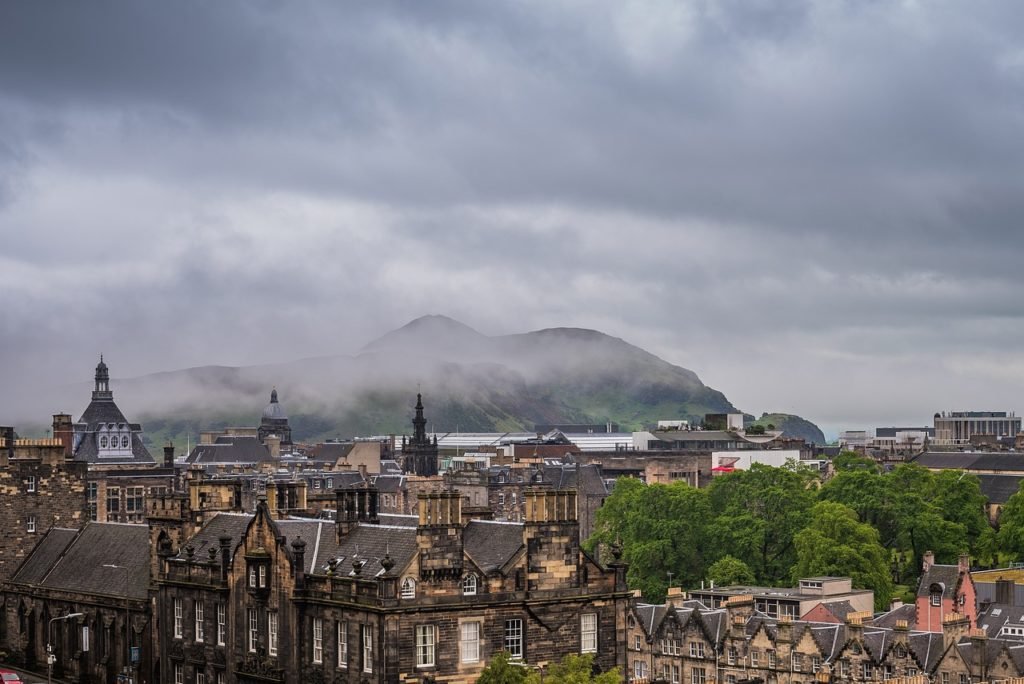 There are of course many people who look for a few days in the big city as part of their weekend break in Scotland, and the cities of Edinburgh and Glasgow attract most of the visitors, but cities like Dundee, Ayr, Stirling and beautiful Inveness are very popular with thousands of visitors each year.
Edinburgh is of course Scotland's Capital and seen as the centre of culture and festivals and boasts a wonderful history. With the stunning Edinburgh Castle which is home to Scotland's crown jewels and the Stone of Destiny, used in the coronation of Scottish rulers often being a visitors starting point, there is also the mediaeval old town and elegant Georgian new town with gardens and neoclassical buildings.
The City has dozens of Museums, Theatres, Art Galleries, cafes, bars and live music events that means that you will never see everything Edinburgh has to offer in one weekend.
Visiting Edinburgh is a real chance to show off your fashion styling and bring the country look into the big city. Hartwell Clothing's stunning range of contemporary countrywear looks equally as good in the city as it does in the woodlands and forests.
The weather in Edinburgh in August can show the city off at its best and it's a busy month for visitors as this is when the legendary Fringe Festival takes place. You will be able to enjoy the street performances and soak up the atmosphere while enjoying the August sunshine.
A short drive from Edinburgh at North Berwick many visitors choose to hike the coastline and visit the Scottish Seabird Centre. While you are there drop in and say hello to our lovely stockists and friends at All About Countrywear.
Glasgow has a different feel but is very much a part of Scottish heritage. With classic Victorian and art nouveau architecture, which are a rich legacy of the city's 18th to 20th century prosperity due to trade and shipbuilding.
Today it's a growing national cultural hub, with Kelvingrove Art Gallery and Museum being one of the most visited art galleries and museums in the world. The city is home to institutions such as the Scottish Opera, Scottish Ballet and National Theatre of Scotland, as well as acclaimed museums and a thriving music scene.
Scotland in Autumn/Winter
When Scotland moves into Autumn the countryside takes on an array of new colours with burnt oranges, warm browns, golden yellows and fiery reds resplendent across the landscape of the Highlands.
The weather is wonderful for hiking and rambling as well as cycling and city walking. And of course from September to the end of the season is one of the best times to fish for salmon in Scotland.
In terms of shooting in Scotland on your weekend break The woodcock and pheasant have their open season starting on October 1. And of course after the glorious 12th the Grouse season runs into Autumn until December.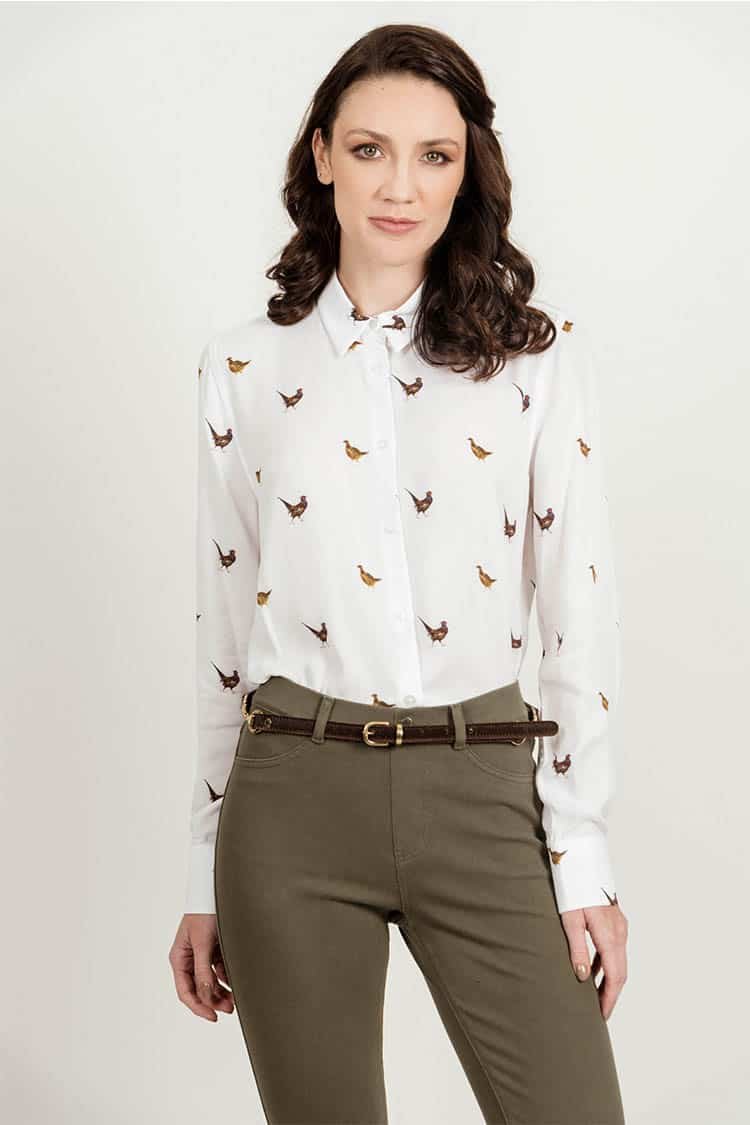 If your attending a shooting weekend then you can truly showcase your love of the sport with our fantastic Lydia Pheasants luxury viscose shirt with exquisitely detailed birds on a flowing, soft touch white luxury viscose fabric or the very popular Layla New Pheasants luxury cotton shirt with our quintessential classic country print that has proved to be one of our most popular designs to date.
Winter in the Highlands sees an average temperature of around 3 degrees Celsius, so you don't need serious winter gear unless you are up in the Cairngorms. Visitors to Scotland often simply wear plenty of layers, jumpers, gloves, light hats, scarves, cosy waterproof jackets, trousers, fluffy socks, boots or waterproof hiking shoes.
Closing Time
Take a long look through the Hartwell Spring/Summer 2023 collection for fantastic wardrobe options that will grace the Scottish highlands whatever time of year you visit.
With Hartwell Clothing Scotland is relatively easy to pack for a trip once you cover the need for rain protection. On your weekend break to Scotland you would hope to spend most of their time outside, so focus on comfort.
At Hartwell Clothing, comfort and style go together.
Live well, dress well, Hartwell.