The festive season is already upon us and this year is extra special as we can move freely around the countryside and enjoy time with family and friends unlike last year when many of us were subjected to the nasty virus restrictions, so this year let's make sure it's a great Christmas for all and that of course includes those important gifts.
The Christmas period is a great time for country folk and busy for those in the poultry and vegetable supply chain, and working in the preparation of bespoke hampers that are stocked with yummy treats from farm shops and traditional product suppliers. So what would you look for as a gift for countryside lovers?
Let us take a bit of the strain with our latest blog on some of the Best Christmas gift ideas for countryside lovers.
Cold or Autumnal?
In days gone by it was easy to predict the Christmas weather and expect a wintry day with heavy snowfalls, which all added to the magic and was the best reason in the world to snuggle round the fireplace after Christmas lunch. However with recent climate changes the Christmas weather in the countryside has become very different.
While gifts of wool jackets and tweed leggings, along with DeerStalker hats and boots are always a great staple for country folk, you may find this Christmas that a lighter garment is more suitable for the obligatory after lunch walk.
We always think that a gift that can be worn on Christmas day or boxing day morning is a little extra special and makes it feel a lot more like Christmas.
What to buy
A gift that is stylish and practical and delivers a fair bit of the wow factor, but is simple and classy. A gift that suits literally dozens of occasions across the seasons, but is ideal for that Christmas day lunchtime pub visit or simply nipping out to the garage to get more beer & wine.
A gift that looks sheek when you welcome family and friends at the door and goes with almost any outfit, what better than to look at Hartwell's stunning range of 100% silk Italian scarves.
Hartwell design and manufacture the finest quality silk scarves in a wide range of colours and prints. All of our scarves are made in Italy from 100% silk and not only look fantastic but feel utterly decadent when being worn in whatever manner suits your personal style.
The perfect gift
Such a unique gift for those you love. Our quality printed silk scarf with incredible detail and vibrant colours features classic country motifs. At a generous 153cm x 43cm it has a myriad of uses from across the shoulders, doubled around the neck or wrapped around the waist if the short skirt is proving problematic getting over those ladder stiles and gates. They can also easily double as a head scarf if the wind picks up and the hair do is collapsing under the onslaught.
With such a range of colours you can mix and match for the seasons, but Christmas is mostly about warm and inviting shades. Hartwells Sabrina Red is the perfect colour to depict the warmth of Christmas and a reminder of maybe a lovely deep spiced glass of mulled wine or the evening glass of red as the after tea Christmas games begin.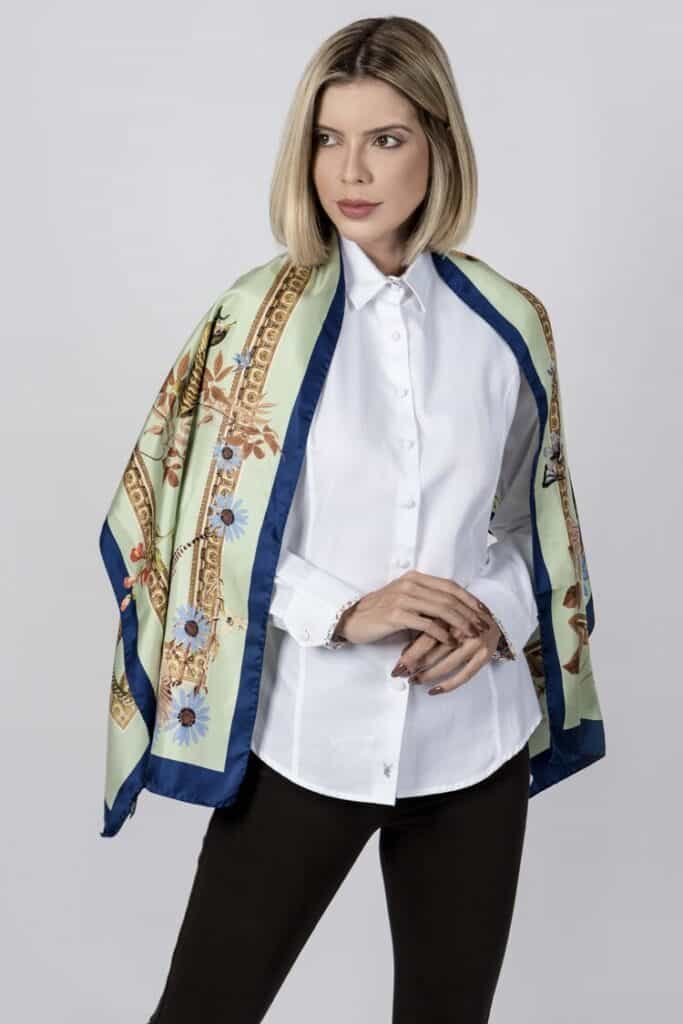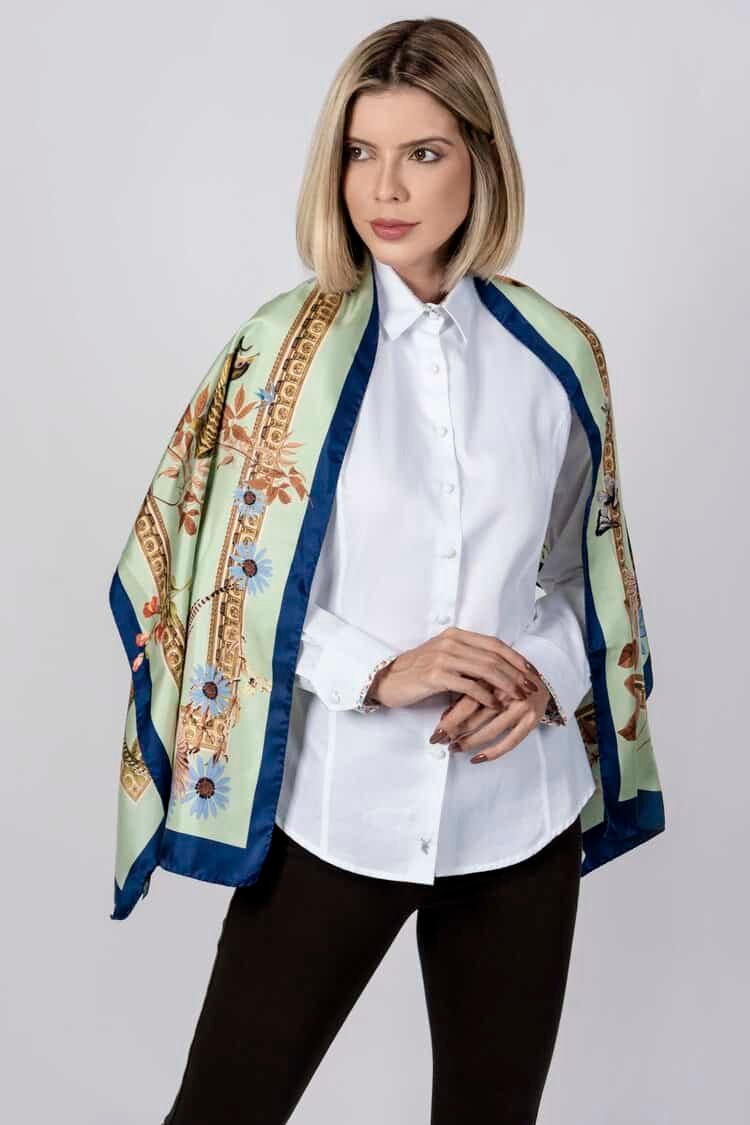 Green is always a favourite colour at Christmas, probably as it symbolises that hoped for little extra present under the tree, but also the resplendent green colours in tree and room decorations. So the Hartwell Sabrina Green Italian silk scarf is another perfect festive gift, and will go perfectly with the countryside walking outfit.
But personal styling is of course subjective and you may want to buck the trend of a traditional Christmas colour and go against the flow, and why not. Hartwells Sabrina Blue would make a stand out statement from all those reds, greens and golds, so why not make a fashion statement this Christmas.
Don't panic if there are a few minor splashes or spills as each scarf is fully dry cleanable and will be restored to its full glory for the next event.
The perfect gift for Christmas and to add a touch of class and style to any outfit, and treasured for many years to come.
And finally
We enjoyed putting this together (although it made us hungry) and we hope you enjoyed reading it too!
Hartwell's online store is the easiest and simplest way to do your Christmas shopping, but make sure we receive your orders as early as possible as those great hard working people at the Royal Mail get pretty busy at this time of year.
If you need any help with your choices or advice on delivery options, then please get in touch. We would love to hear from you.
Live well, dress well, Hartwell.