Since the pandemic gripped the world, the retail shopping industry has undergone a dramatic change in the way retailers do business and many have changed strategies to meet the growing online shopping demand which for a number of customers is a safer option if they feel vulnerable.
However it's not all been about the juggernauts of online shopping capturing a bigger share of the market. The small independent retailers have rallied to the battle cry and many offer a greatly improved customer service experience and easy to use online shopping websites.
It is a fact of life in these challenging times that online shopping from small online ecommerce stores will become or already has become the new normal. But us Brits are a hardened breed and shoppers across the UK are embracing online shopping, with its easy to use simple technology and its low risk status..
So let's take a look and celebrate the great independent retailers we have in the UK, like Hartwell clothing of course.
What makes us different
It is safe to say that on choosing an independent retailer over one of the often faceless giants, you will often enjoy a far more colourful and somewhat richer experience.
This can be felt in many areas, but one of the strongest is customer service. Small retailers can and will adapt their online and offline offerings to deliver what their customers want, but occasionally there is a problem that needs dealing with or a vital last minute order (forgotten birthday, or anniversary) and you as a customer need service.
What an independent retailer gives you in the first instance is a genuine human to talk to. How many of us have experienced the supposed customer service of the online giants where we end up dealing with a faceless chatbot or someone who's solution to the problem is to read from a script and repeat.
Small business owners genuinely care about their local customers and are engaged with the communities they serve and those niche product channels they supply.
When you contact an independent retailer, they have your best interests at heart because let's face it, we all benefit from recommendations. We are able to make those important decisions that need making very swiftly, 90% of the time the boss or the business owner is on hand to be involved if required.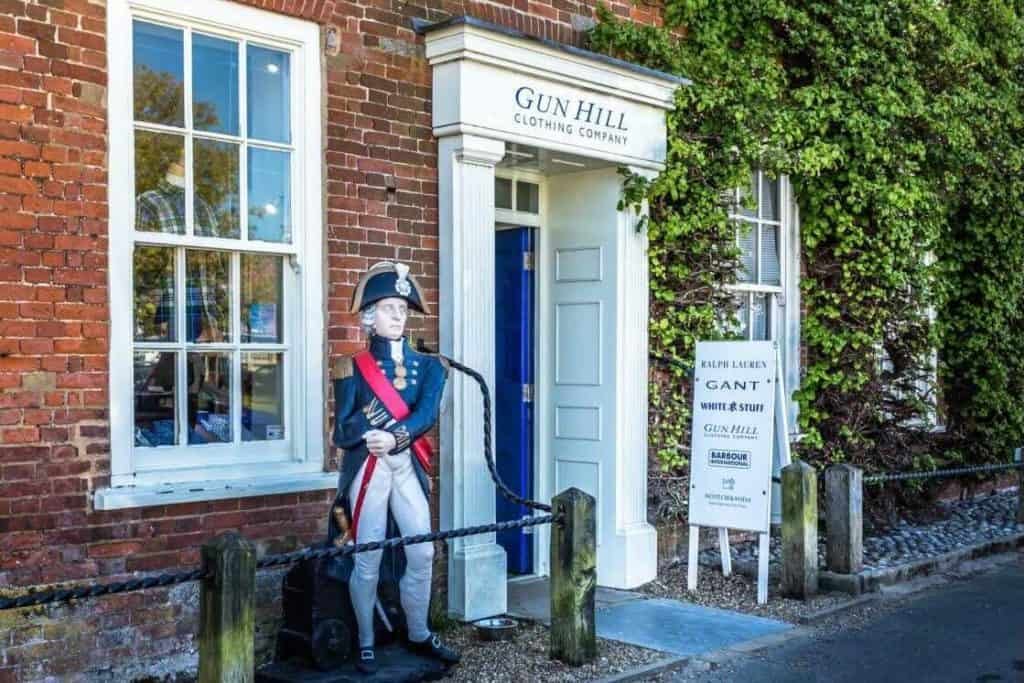 For those looking for unique and innovative ladies country clothing, it makes sense to deal with a retailer who lives and works, and enjoys the great British countryside in all its glory as you do.
And there's more
You can really help the UK jobs market when you shop with independent retailers, both online and in store.
With many of the retail giants laying off staff in an attempt to boost profits and cut costs, without a lot of thought for those it affects, small retailers are leading the fight back with both online options and many are offering enhanced local delivery services.
According to the Federation of Small Businesses here in the UK, small and medium sized businesses currently still employ around 60% of the UK's private sector workforce. Small businesses have all been facing significant pressures since the pandemic began. We are adapting fast to secure livelihoods but we need your help to ensure a thriving small retail sector in the UK for the foreseeable future.
Small business owners really care about their local customers and are engaged with the communities they serve. We are agile, flexible and can react quickly to changing situations and trends.
Our stockists
Independent retailers often stock a far greater range of locally produced items which aren't available elsewhere, so you can choose things which are truly unique.
We all want to feel proud of the Best Of British, which delivers a wide ranging tapestry of colour and creativity. Not only this, but the thriving bustle of a charming, independent high street can also boost property value locally too.
And once again we have to mention the personnel levels of customer service that shoppers receive in local independent stores, many of whom have been family businesses for many generations.
Hartwell has an incredibly professional and high quality range of stockists across the UK. You can take a look at our web link for the full list "which is extensive" but we would like to just mention a few of our retail partners like Parnaby's in Malton, set in beautiful North Yorkshire and with nearly 300 years of history and a passion for country wear.
Landmark in Broadway, perfectly located on the Cotswold Way and Wadswick Country Store in stunning Wiltshire, which is also only a short drive from Bath if you wanted to make a weekend of it.
All About Countrywear in Berwick and Gun Hill Clothing in Norfolk are just a small group of fantastic countrywear businesses that we believe will actually benefit from the big retail casualties that have already succumbed to these challenging times.
And finally
Change in the way we all shop is upon us whether we like it or not, but as the song goes "always look on the bright side of life".
Your local retailers are making great strides in coping with customers' new demands and improving their online offering all the time. Hartwell clothing have recently invested in our website and upgraded the tech, to ensure that you benefit from a smooth shopping experience, but backed and supported by great customer service from members of the Hartwell team.
And with our network of partner stockists, we are doing what you should all be doing, thinking positive for 2022.
Live well, dress well, Hartwell.