At last, we as a nation have come through the worst of the pandemic and it's time to get our wellbeing back in balance.
One thing that certainly changed for many of us was the opportunity to exercise outdoors in the fresh air, and in this blog we would like to take a look at getting back to exercising and using the great British countryside and all it offers as a jumping off platform.
Simple Exercise
Now we have our outdoor freedom back, let's make the most of it. So many ways to gently exercise and feel relaxed at the end of the day and we will start off with everyone's favourite, a nice long country walk.
Britain is blessed with miles of stunning country paths, trails and hiking paths that deliver beautiful flora and fauna, as well as the chance to get back in touch with nature while spotting the local wildlife.
If the restrictions have got you a little out of shape, start with some woodland strolls or gentle walks across downs and meadows. If you're already feeling good, then the nation's National Parks will offer some hills and terrain that will test the legs.Make sure you are properly dressed in one of our stunning Hartwell Country Style Shirts for Women, robust enough for the countryside but also bringing more colour, choice and style to ladies' country clothing.
Countryside Pursuits
So maybe you have been missing something a little more energetic and exhilarating. Many of our much-loved horses
So maybe you have been missing something a little more energetic and exhilarating. Many of our much-loved horses will have been missing out on some long canters and gallops, so it's definitely time to get back in the saddle.
Some might say shooting is not exercise, but it will be for those who have never felt the kick of a gun for an hour and walked miles to get to the best spot.
And of course, with many lakes and rivers now open, why not get the kayak, paddleboard or windsurfing board back out. Fishing, of course, is a nice restful exercise (You can cover a lot of ground up and down rivers when you are fly-fishing) but the principal thing is you're out in the fresh air.
It's that wonderful country air that calms the mind and movies that little tingle on a brisk morning when you take some deep breaths.
For The Fitness Fanatics
Some of you may have hated cross country running at school, but as a fitness tool on a meandering route with climbs and dips in the fresh air, you will feel wonderful.
And of course we have to mention cycling, great for the bottom and thighs! If you have a pedometer on your bike or legs, it might surprise you how much ground you cover, not to mention the calories you can burn.
Cycling is also great for the countryside and the environment and as long as you stick to the designated paths, it's very safe.
Now all these activities make for great photo opportunities and the Spotted Wearing Hartwell clothing gallery on our website and we always welcome more selfies from you!
Photos wearing Harwell undertaking all manner of exercise or countryside pursuits are most welcome.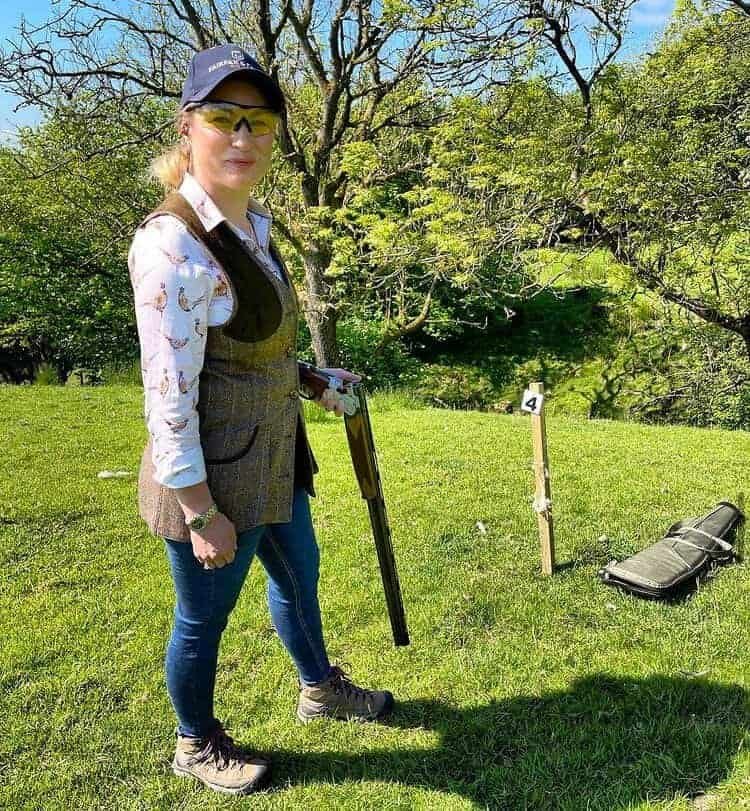 And Finally
So take these wonderful opportunities to make a big difference to your wellbeing and get out there with some healthy exercise and have fun.
Of course, the added bonus of all that exercise and fresh air is "no guilt about the chocolate pudding after dinner"
Live well, dress well, Hartwell.