They say an Englishman's home is his castle, and in terms of grandeur and magnificent history, there's no doubt that England has some of the greatest castles in the world.
As we chatted through and compiled this blog, we thought about possibly using some of England's wonderful Castles as a backdrop for a future Hartwell Clothing photo shoot. A magnificent way to show off our contemporary country clothing that reflects the English countryside where many castles can still be found.
That being said, with so many castles in England, it can actually be hard to pinpoint just a handful to visit, especially when they're dotted all over the country.
The Hartwell team wanted to share some of their favourite castles in England, and have chosen a few that don't always get the level of press that some of the major castles like Windsor, Arundel and Caernarfon get.
Our Magnificent Castles
It's always so incredible to see castles that have stood for many hundreds of years and a bonus with many castles in England is that they have wonderful grounds or are in some of the most beautiful areas of the English countryside or coastline.
Wearing the right outfit for scrambling around castles or walking the grounds is important and you will find a huge range of items, perfect for the occasion in the Hartwell Clothing Spring/Summer collection.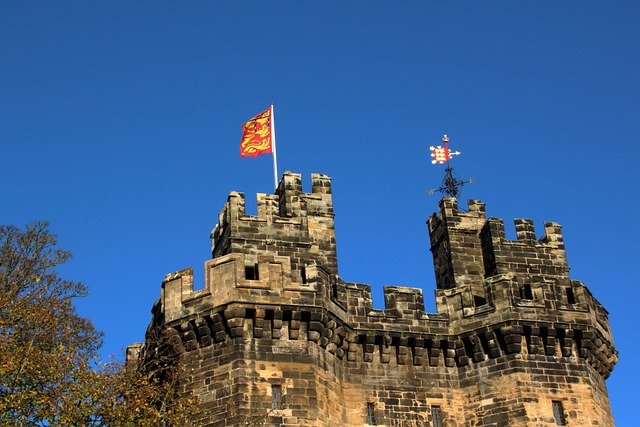 Lancaster Castle
From the dungeons to the ornate courtrooms, Lancaster Castle is a true historian's delight. The wonderful ramparts from its city-centre hilltop location high above the river have guarded the area since Roman times, and the building served as a working UK prison right up until 2011.
Lancaster Castle's origins date back almost 1,000 years. This Grade 1 Listed Building occupies a site that has seen three successive Roman forts and has been described by English Heritage as "not only the North-West's most important historic and archaeological monument but also of international historical value.
A great Castle to visit and lots of countryside and coastal walks nearby and lovely country pubs where you can show off the Hartwell.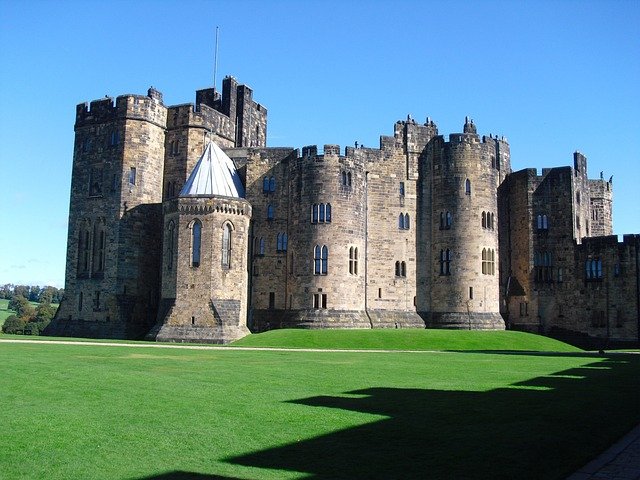 Alnwick Castle
Alnwick Castle is beloved by historians as it has over 950 years of history to discover, and the origins of the Castle date back to the Norman period. Also much loved by Harry Potter fans and movie buffs having been used in the first two Harry Potter films, as well as appearing in Elizabeth and Robin Hood: Prince of Thieves.
In 1309, Henry Percy purchased a typical Norman-style castle of motte and bailey form. In the following 40 years, he and his son converted it into a mighty border fortress, and the history of Alnwick Castle began. As well as being home to the castle the town originally prospered as a mediaeval market town and still retains many of its cobbled streets, narrow alleys and fine stone buildings.
Today these are home to a range of specialist shops, family businesses, accommodation and even some of the original coaching inns.
It's a stunning place to visit with a wonderful mix of ancient and modern history, and you can still see the cells from when it was used as a prison up until 2011.
Just 30 mins drive away at Morpeth in Northumberland, take time to visit our friends and Hartwell Clothing stockists at Bywell Shooting Ground.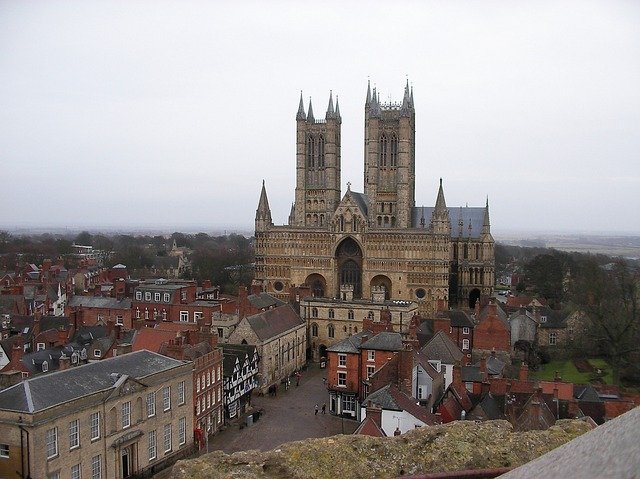 Lincoln Castle
In the heart of the city of Lincoln stands the magnificent Lincoln Castle. Built by William the Conqueror in 1068, Lincoln Castle has stood for hundreds of years as a symbol of power and seat of justice.
When you visit this fantastic castle you will discover 1000 years of history, where it happened and follow in the footsteps of prisoners in the Victorian prison, and immerse yourself in the Magna Carta story.
The great stone curtain wall is one of the most dramatic features of Lincoln Castle today and a permanent reminder of its role as a mighty mediaeval stronghold.
The Medieval Wall Walk is a journey through the history of Lincoln and a vantage point for spectacular views across this beautiful city and surrounding countryside.
There is no finer view of Lincoln Cathedral than gazing at one of England's finest Cathedrals from the Castle's east wall battlements.
Lincoln Castle is the perfect spot for some great photos of you in some of the stunning range of Hartwell's contemporary clothing and an opportunity to show off that chic fashion style with a magnificent backdrop.
If you don't have the right outfit with you, then pop along to Lucks Of Louth whose lovely shop is just 26 miles from Lincoln Castle and you can you can add another Hartwell piece to your collection.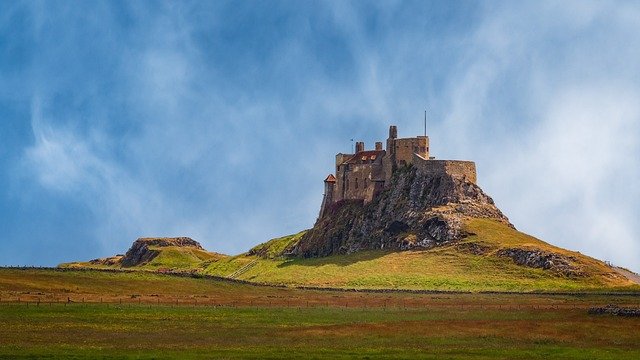 Lindisfarne Castle
What's better than a day out to a Castle that you can visit on foot or view by boat?
Lindisfarne Castle is a 16th century Tudor fort located on the Holy Island of Lindisfarne in Northumberland. In 634 AD, it was the home of the first monastic community in England but was eventually abandoned after Viking attacks.
In the early 1900s, Lindisfarne Castle was remodelled into a country retreat, but luckily, many of its 16th century features still exist, like its lovely vaulted passages.
There are a few partially furnished rooms open to the public but it's the sweeping views during the walk up to the castle that visitors love the most.
Access to the castle by foot is up a steep cobbled ramp and steps, so make sure you're wearing good quality clothing that moves with your body and does not rub.
A Hartwell ladies shirt over a pair of our versatile leggings is perfect with good boots or strong shoes. If you need some last minute wardrobe items, then a short drive away is our friendly Hartwell Stockists Bywell Shooting Ground at Felton in Northumberland.
Keep in mind, Lindisfarne is a tidal island. When the tide is high, the causeway disappears, so planning ahead is essential.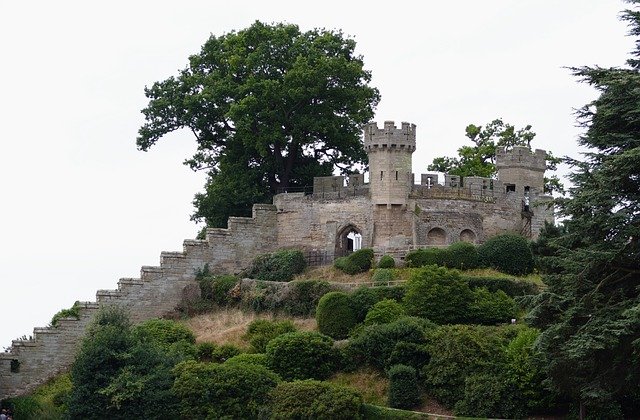 Warwick Castle
Standing guard over Warwickshire as it has done for over a thousand years, is the magnificent Warwick Castle.
Warwick Castle is one of the most exciting Castles in England, set in the heart of Shakespeare's England on the banks of the River Avon with over 1,100 years of fascinating architecture and amazing views in 64 acres of beautifully landscaped grounds. The first fortress was constructed here by the Saxons, but the most significant expansions were made by the Normans.
Experience jaw-dropping history events, recreated battles, ancient myths, spellbinding tales, pampered princesses and heroic knights.
Witness the world's largest working catapult launch a cannonball 150ft into the air in The Mighty Trebuchet Show and marvel at the skill and agility of the archer in The Bowman Show. Plus, experience the fun of real history in the live action jousting show telling the story of the greatest battle in English history with thrilling stunts and special effects. With so many English Knights running around you will want to look your very best and with Hartwell Clothings' stunning range of ladies clothes' you may just get the attention of that Knight in shining Armour.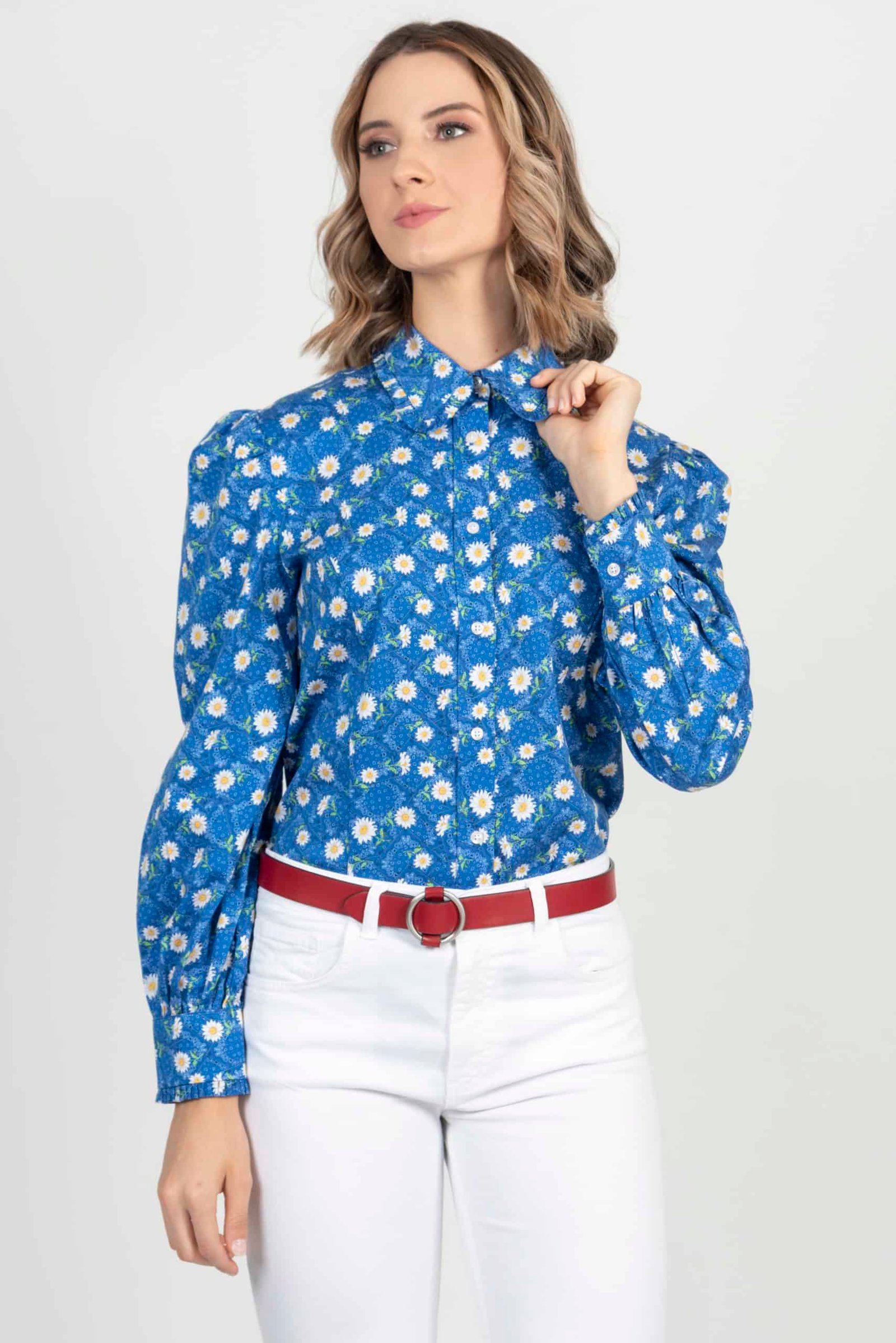 Close the drawbridge
The beautiful English countryside is dotted with fantastic castles and even if you are not visiting the castle a countryside walk with battlements and towers on the horizon is exhilarating and you are walking in history.
Hartwell Clothing loves the inspiration we draw from the English countryside, and the magnificence of England's Castles and the wildlife and hunting heritage that inspires our designers.
Live well, dress well, Hartwell.