Have you ever stopped to think about where your clothes come from or who made them?
The fashion industry is one of the largest and most influential industries in the world, but sadly it has also grown into one of the most damaging to the environment. This is where ethical fashion and fast fashion come into conflict and consumers have the chance to make a difference.
Most people think of eco-friendly fashion and picture hemp clothing and rope sandals. However sustainable style has come a long way over the last decade and Hartwell Clothing are pleased to be at the forefront of the sustainable fashion culture.
Much has been said regarding zero waste fashion but is it really sustainable and can we change the thinking of buyers in the high street and manufacturers to think more about wasteful fashion culture and guide buyers to shop from smaller independent brands.
Hartwell Clothings fabulous contemporary country clothing range ticks many of the boxes that the industry needs to reduce waste and counter the environmental impact of the throw away fashion culture.
Different Types of Zero Waste Fashion
When discussions come round to zero waste across the fashion industry, it is often agreed that there's more than one way to be sustainable, such as upcycling and repurposing. However, zero-waste fashion can take other forms, such as focusing on quality garments like the Hartwell Clothing collection and their origins.
A growing popular culture to reduce the thousands of tons of year on year waste in the fashion industry is based on minimalistic fashion. Minimalistic fashion is about creating a capsule wardrobe, a small to medium collection of high-quality clothes that can be mixed and matched to create various looks, and have garments that are suitable for multiple occasions and events as well as everyday wear.
We probably write a lot about Hartwells range being perfect for this event and that event, but maybe don't say enough about the ease of wear in all of our designs, and that our beautifully cut, quality clothes are also for everyday wear. Thousands of customers wear Hartwell Clothing just to go about their normal day and for work outside of the countryside sector.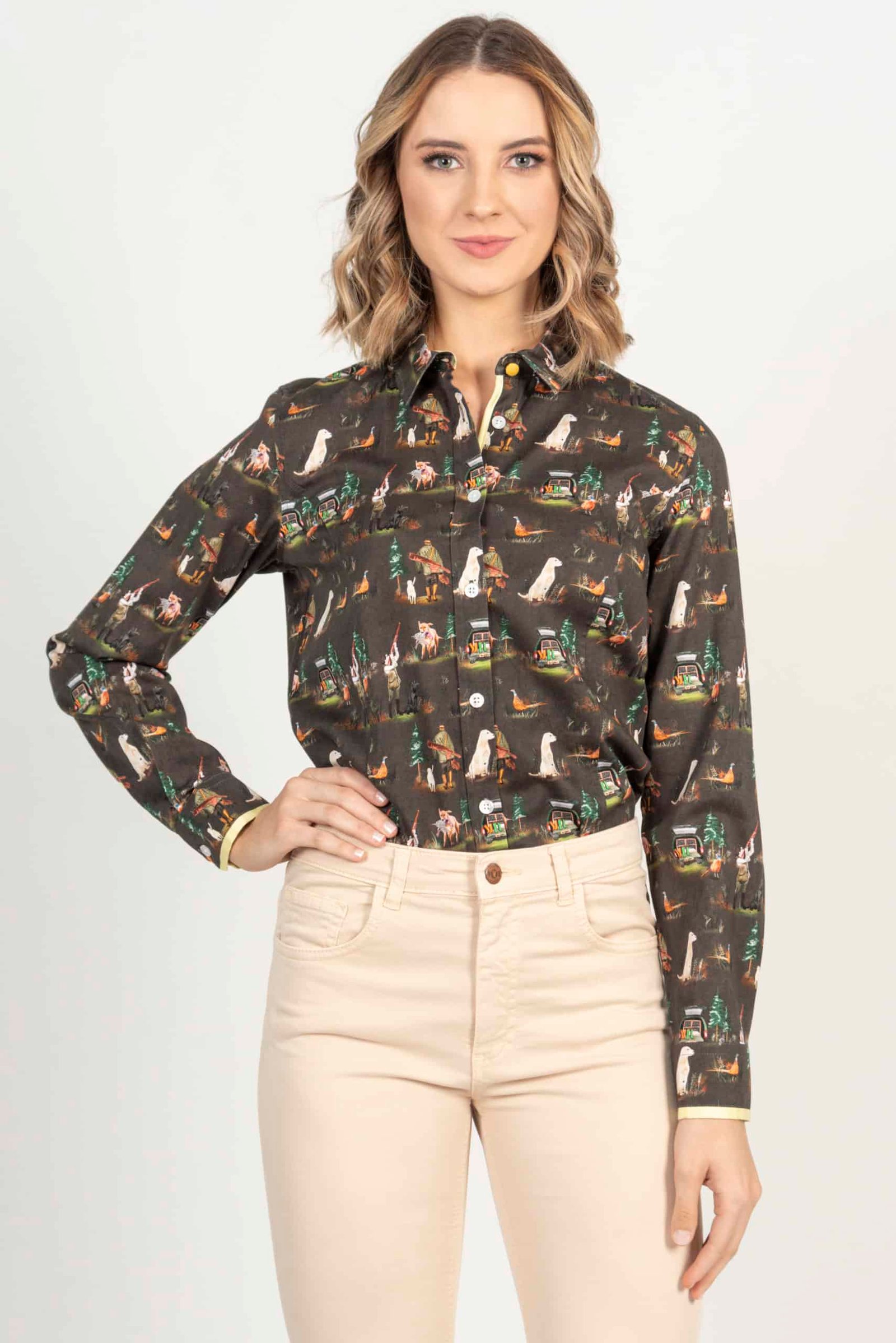 Our stunning Ladies shirts look and feel great and can be worn with Skirts, Jeans, leggings or shorts. Our great ladies blouse range is ideal for shopping and doing the school run and Hartwells beautiful range of dresses are perfect for day to day wear or that fun event.
Having a wardrobe that is easy to accessorise and mix and match garments to create a completely different look depending on your mood, the weather, the occasion or your particular style, is a positive move towards reducing waste. By supporting an independent brand like Hartwell clothing you can be assured of great personal customer service and a high quality garment that will last you for many years and still look great every time you wear it.
This type of fashion isn't only environmentally friendly but can also save you time and money in the long run and by carefully selecting your favourite independent brand, your more that doing your bit for the environment as well as sending a message to the large brands who continue to follow a " wear a few times and throw away policy" with cheap poor quality ill fitting garments.
If you're looking for something unique and want to be sure that your clothing is made from environmentally friendly materials and will last, think Hartwell.
What is the waste problem of the fashion industry?
Zero waste aims to minimise textile waste, and promote a focus on creating well made garments that have a sustainable longevity. Participating in slow fashion might involve investing in higher quality fabrics or choosing classic designs that never go out of style.
Slow fashion is the opposite of fast fashion, which relies on cheap, low-quality mass-produced clothing.
The fashion industry has become one of the most wasteful consumer industries in the world thanks to fast fashion that is produced by global fashion brands. In some countries clothing has evolved from a durable goods channel to becoming almost a daily purchase for many.
However several studies have shown that the textile waste generation does not occur equally. People with higher incomes generate on average over 75% more clothing waste than people with lower incomes. Once textiles are discarded, over 60% of them are sent to landfills. where they decompose, often over hundreds of years.
Customer choice can play a huge part in reducing this problem by deciding whether they want to spend money with a company that is doing little to protect the environment and selling, inexpensive and widely available fast fashion garments that you will see dozens of copies of in the pubs and streets as you exchange knowing glances or to follow a conscientious independent retailer like Hartwell Clothing and create your style with longer lasting garments that are of an infinitely better quality and cut.
From the growth of water-intensive cotton, to the release of untreated dyes into local water sources, the environmental and social costs involved in textile manufacturing are widespread.
As an example "without naming any names" we will highlight a large online fashion retailer based in Guangzhou in China that is taking fast fashion to fresh depths by carving out a new category "ultra-fast fashion"
Just 6% of this company's inventory remains in stock for more than 90 days. It relies on third-party suppliers in China to produce small batches of clothing of around 100 per design, and if they don't sell, they are sent for disposal by questionable landfill, and the process continues on a rinse and repeat cycle.
You can choose to make a difference with Hartwell Clothings stylish contemporary country wear collection.
The Wrap
By adopting the approach of being conscious about waste, we can help reduce the clothing industry's environmental impact and extend a garments' life.
Blending country style with a contemporary twist, each and every Hartwell garment is British designed to look great everyday. Using fine quality sustainable fabrics, our unique prints and modern designs are bringing more choice, colour and style to women's country clothing as well as being environmentally friendly.
Live well, dress well, Hartwell.