Almost all clothing manufacturers and fashion retailers, including Hartwell Clothing plan their next collections many months in advance so there is no hard and fast rule or date when you should be thinking when should I start buying and wearing autumn clothes. Hartwell's Autumn winter 2023 is already finalised and we are excited to showcase our fabulous new lines.
If you haven't already started to think about your plans for your autumn wardrobe, it's time to get ahead of the game and organise yourself for the next seasonal change. If you're looking for a little inspiration, Hartwell Clothing have put together some useful tips to help get you on the right track to having an organised wardrobe ready for autumn.
Think about your Autumn Wardrobe
Whether we like it or not, Autumn is on the way and it's time to start thinking about ways to organise your wardrobe for the changing weather, but making sure you keep your styling and have an Autumn wardrobe that is both chic and contemporary as well as being functional.
As the darker mornings, earlier nights, and increasing colder weather begin to become the norm, you should start thinking about layers and versatile wardrobe items. It can be hard to transition from summer to autumn/winter especially when it's often the case in The British Isles that it's a bit of a lottery to pinpoint when the weather will turn.
A good style rule during this transitional weather is to "layer, layer, layer" and buy good quality clothes with fabrics that deliver good thermal properties such as cotton. Silk, wool and viscose.
Versatility is the key to your autumn wardrobe as well as having quality clothing that delivers that important stiff breeze protection and chilly evening walk comfort. Hartwell clothings range is also beautifully cut and this enables you to layer with ease as garments like Hartwell's Ladies country themed shirt range, maintains the comfort levels even when you add on a Gilet, Wax Jacket or some gorgeous knitwear from the stunning Hartwell Autumn/Winter 2023 knitwear collection. 
Embrace the fact that it is getting colder and adapt in the most convenient and cosy way possible. With Hartwell clothing's fabulous contemporary countrywear range of quality Ladies and Gentelmen's clothing, your Autumn wardrobe essentials are stylishly chic so that you can stay warmer and effortlessly look amazing and elegant. A quick look at Hartwells AW 2023 collection, will tell you that the Amanda Burgundy Pheasant sweater is going to be one to be seen in by the fireside in a country pub or around the stables. 
Quality Over Quantity
With the starkly contrasting 4 seasons in Great Britain and those seasons often running into each other for several weeks some people find themselves going a little overboard when it comes to clothing, shoes, and accessories. Ideally, keep your wardrobe under control and not too large.
Having quality pieces is far better than having large numbers of lesser quality items. In fact, you are likely to feel as though you have more to wear from choosing quality over quantity and wonder why you didn't do this before. If you buy good quality key pieces, it's really easy to coordinate them with some lower-cost accessories.
Although in the accessories department you can easily buy great quality at a good price. Take a look at our stunning silk scarf range. Hartwell Clothing's scarves are all made with 100% Italian Silk and there is a wide range of colours and designs to choose from. Perfect for those Autumn outfits to protect the hair style when a breeze gets up, or keep the chill of your neck and shoulders, a very practical Autumn wardrobe item. 
Oh and one more thing, they look absolutely stunning with a wide variety of outfits and fit any occasion.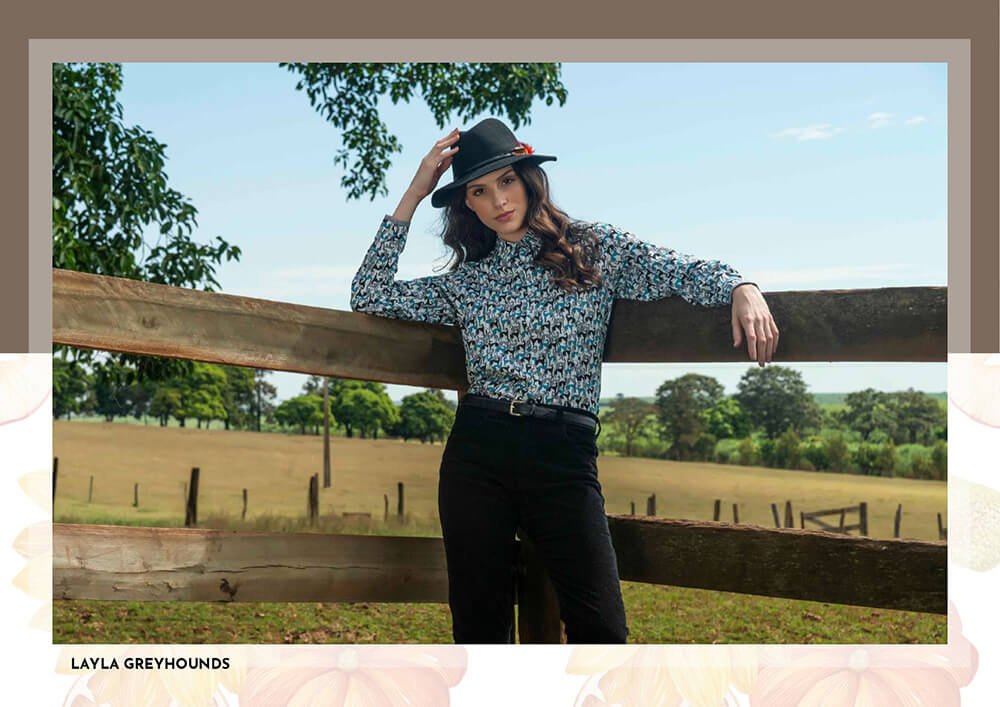 Autumn colours are important and as our country clothing is very much , well "country themed" we have vibrant rusts, browns, ambers and burnt oranges in the Hartwell Clothing collection. If you want to add Autumn tones to your wardrobe, we have some great choices for you.
Some people see Autumn jackets and coats as an encumbrance or hindrance but at Hartwell we love coats. One of our most popular coats that delivers on high quality and style is the beautifully cut Anna pure wool beige check coat.The Anna coat is a mid-length pure wool coat that adds an instant look of sophistication to any outfit. In a classic beige check print and with padded lining it will ensure you stay warm, but without the feeling of a heavy coat.
It's as comfortable to wear as it is stylish in appearance. Made with 100% European fabrics and pure wool, with a beautiful subtle embroidered Hartwell stag. In the countryside or the city, in the office or running the farm shop, brunch or dinner, this stunning coat attracts admiring glances wherever you go.
Bold beautifully made sweaters are another excellent garment choice in terms of women's autumn fashion. You can go for a soft oversized sweater with an odd or interesting pattern, or opt for a beautifully made fitted sweater that makes you feel and look wonderful.
Make the most of early sweater weather by pairing your autumn essentials with a pencil skirt, dark jeans, or wear them over a plain dress and throw in some cute accessories to accentuate the look. Express yourself and feel free to go wild with the season's colour scheme.
To make the most of women's autumn fashion, you need to learn how to combine your clothes and coordinate your outfit. Figuring out the best garment combination is easier than ever with Hartwell Clothing's ever expanding range of quality contemporary country wear with fabulous new designs and stunning patterns.
Seasonal Close
Even though it still feels pretty summery outside, it'll soon turn to those cold autumn days, now it's the Great British game of " when do you put your summer wardrobe away" and don those cosy clothes. If you're working on the land or in countryside pursuits, a few super stylish Hartwell Gilets are always advisable.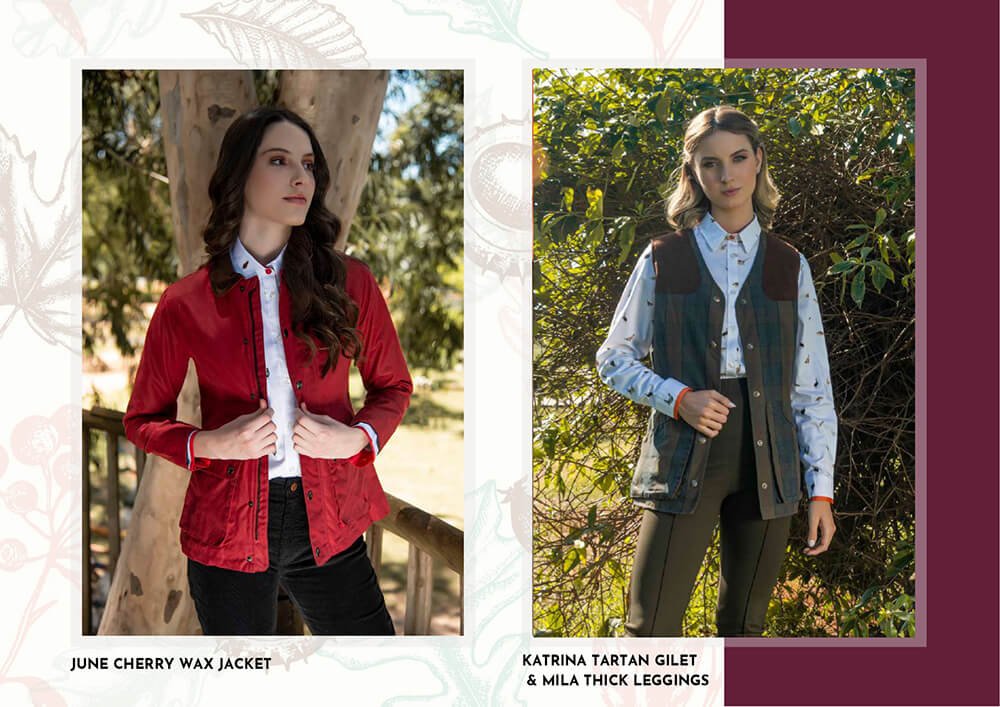 Autumn is a great time to revitalise the wardrobe and although you need to prepare for some random warm autumn days, now is the perfect time to start to think about your Autumn wardrobe.
Make the change from sandals or open toed shoes to boots or waterproof shoes, but keep those colours neutral to give you more flexibility with your new Hartwell Clothing Autumn garments, so your personal style stays chic.
Hartwells Autumn/Winter 2023 collection will be hitting the shelves in our UK stockists in September, so get your shopping trip planned.
Live well, dress well, Hartwell.