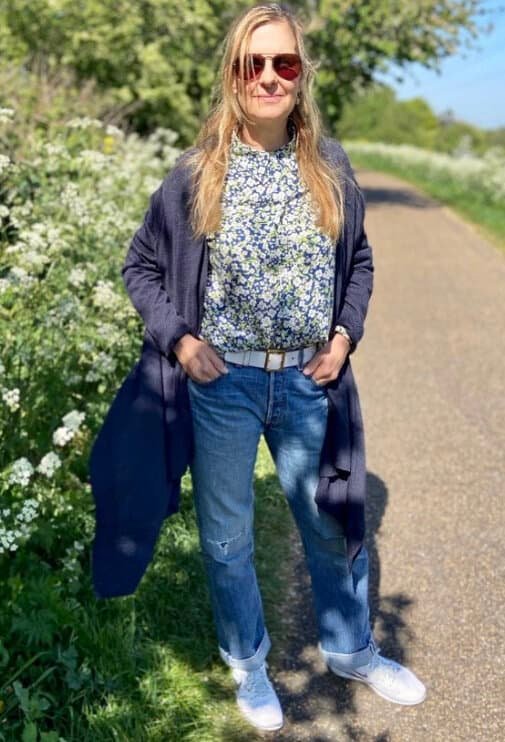 Welcome and thanks for reading.
Firstly, thanks for taking the time to read our very first entry in the new Hartwell blog. We appreciate the time and attention of each and every one of you. I don't normally like taking centre stage but as the founder of Hartwell and this being the inaugural blog entry, I felt I should take the opportunity to share with you some of the background to our brand. Also I want to explain what myself and the rest of the Hartwell team hope to bring you over the coming weeks, months and years in this blog. Exciting times!!!
Why Hartwell Countrywear?
I spent many years designing menswear and womenswear collections for other UK brands until, in 2018, urged on by some of my customers, I decided to take the leap and create my own. I chose to pursue the opportunity within the country space because it was one that I knew and loved (I grew up on a farm)! But more importantly, having worked in this space I really felt there was an opportunity, a gap that Hartwell could fill. I relished the chance to inject some fun, colour, variety and femininity into what, to me, was a very traditional and conservative market sector. You could say I'm on a mission to brighten up countrywear – and based on what we've seen this last 2 years, I think people are responding!
Whether hunting, shooting, riding, walking the dog or just walking with a friend, I want women to be able to dress in Hartwell and feel great. But I don't want to limit our designs purely to outdoor pursuits and am always delighted when we see you dressed in Hartwell for a day in the office or a night out.
Our Countrywear Prints
I am constantly inspired by iconic symbols of the British countryside and hope this is evident in our collections. We love exploring and developing the finest and most comfortable fabrics to ensure we live up to our promise "Live well, Dress well, Hartwell."
Who is this Blog For?
I want our blog to be an open space for everyone in our growing Hartwell community. We hope to bring you a wide range of interesting and relevant content. Not simply fashion-related, but all kinds of subjects that can provide readers with a few pleasant minutes of distraction from their day-to-day routines. Content to get you thinking, talking, sharing and doing! It should also be a platform to hear from you. I'd love your own input, so please let us know what you'd like to hear, see and read more about.
What's Coming?
Currently we are finishing off our biggest and best ever AW collection for 2021. While myself and the team are super busy with this, here's a taste of what we have in store for forthcoming blog posts – do let us know if you have more ideas:-
Hartwell guide to Layering
Best UK Sunday strolls
Modern and urban ways to wear Hartwell
Five ways to wear your silk scarf
Five modern ways to style effortlessly
Hartwell's top secret countryside locations
Can I ask a favour?
I know many of you have already signed up on our website to receive news of offers, exclusives etc. Please be sure to sign-up to the blog too and if you like what you read, please share it, comment and contribute – we'd love to have guest bloggers from time to time.
As I said at the start, this last 2+ years has been an amazing journey for me and I can't wait to see what the next leg of the journey will bring.
Thanks very much for reading, I really hope you'll pop back and our blog will become a regular destination for all our friends and followers.
Monica
x