We believe as we are sure many of you do, that the British Isles has some of the most stunning countryside, outstanding nature and amazing places to visit in the world.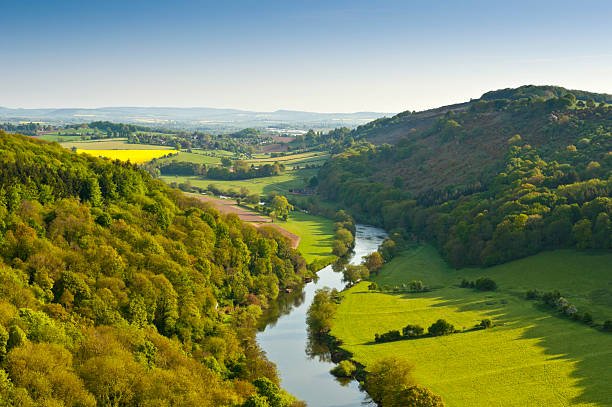 The UK may be small and compact, but ask anyone who's visited or lives here and they'll tell you it offers an unrivalled world of rich history, outstanding nature and some of Europe's most diverse and amazing countryside.
Much of our range of stunning country clothing at Hartwell Clothing, take inspiration from this rich diversity and our wonderful countryside.
Some places are just unmissable, so grab your camera, a pen and some paper and check out these breathtaking places to see in Great Britain before you die.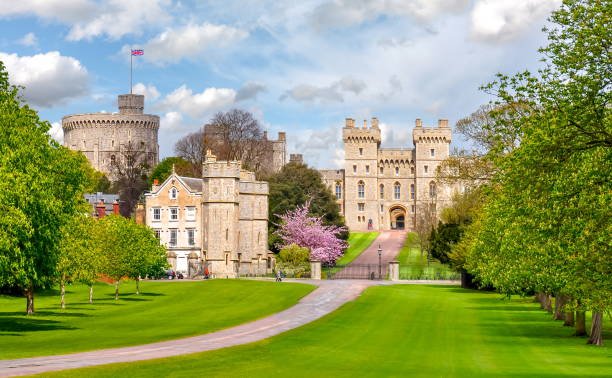 A brief history of our island home
Thousands of years ago, Britain was joined to Europe and covered with ice. Around 15,000 years ago, as the climate warmed, the ice melted and subsequently sea levels rose. Britain then became an island approximately 8000 years ago. Britons were warriors and farmers who were skilled metalworkers. They built villages and hill forts and used iron weapons and tools
The origins of Great Britain can be traced to the time of the Anglo-Saxon king Athelstan, who in the early 10th-century secured the allegiance of neighbouring Celtic kingdoms and became "the first to rule what previously many kings shared between them
Scotland was ruled from London since 1603 and formally joined with England and Wales in 1707 to form the United Kingdom of Great Britain. (The adjective "British" came into use at this time to refer to all the kingdom's peoples.)
Our lands have been visited by Romans, Saxons, Vikings and Normans, and they have all left their mark on the landscape and the British people.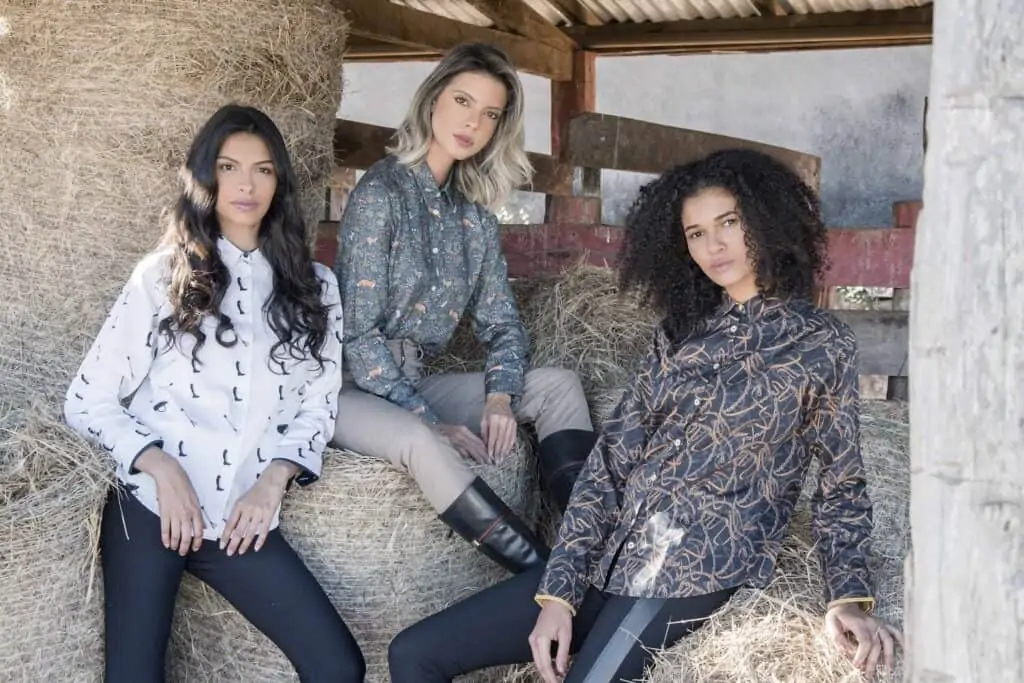 >Must see places
Ok let's do this, pack up the Hartwell and make sure you have clothing for all types of weather "this is Britain after all" and stay comfortable and stylish with the latest Hartwell clothing range.
In no particular order, and trying to not simply cover all the classic favourites.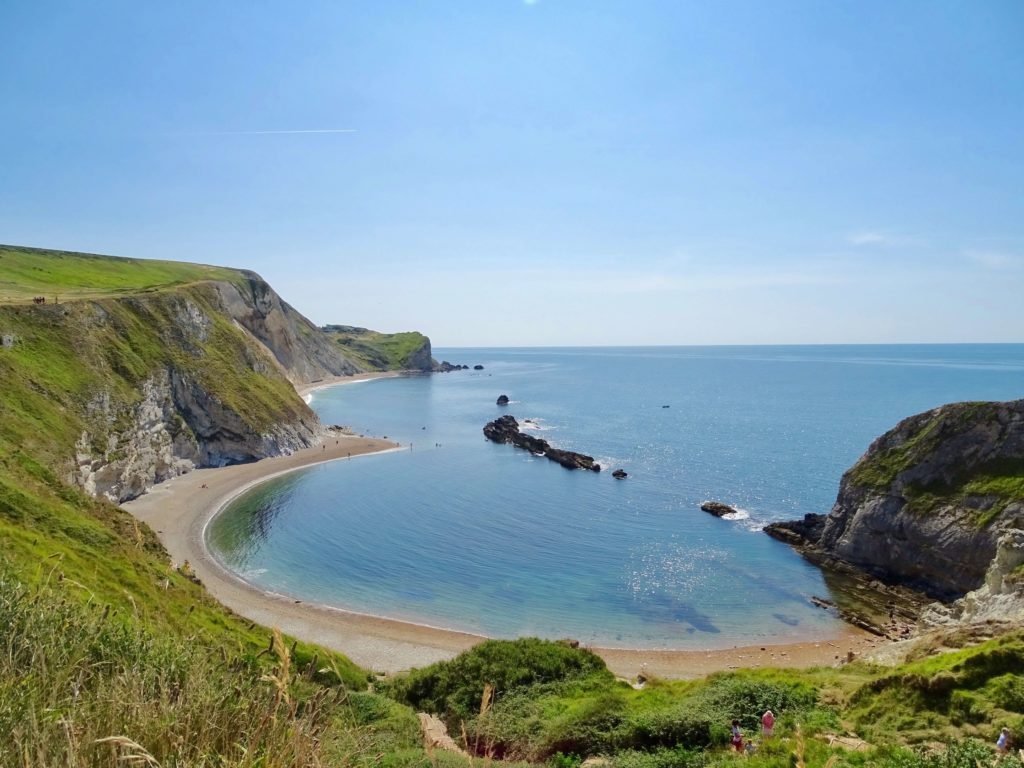 The Jurassic Coast, Dorset
Simply a must-see and takes you as far back to the origins of Britain as you could possibly go.
This gorgeous UNESCO World Heritage site spans 185 million years of geological history.
Natural coastal erosion has continuously exposed the hidden sequences of rock formations dating back to the Triassic, Jurassic and Cretaceous periods. It's also very pretty too, and a fantastic walking experience with awesome sea views, lots of nice little villages, pubs and lung cleansing air.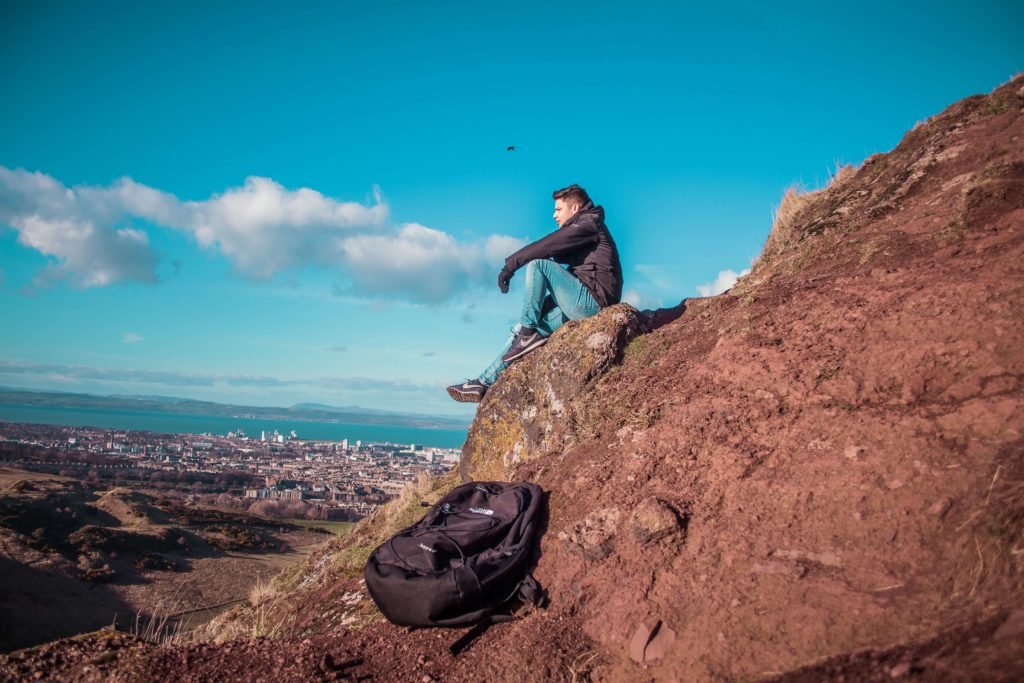 Arthur's Seat, Edinburgh
How many of you have heard of this magnificent site or visited it?. Many people in Edinburgh focus on the castle and city sites, but this is not to be missed.
Described by renowned author Robert Louis Stevenson as 'a hill for magnitude, a mountain in virtue of its bold design', Arthur's Seat is situated about one mile east of Edinburgh Castle and rises above the city to a height of no less than 250 metres looking out over the historic Scottish metropolis.
Once you're up there, the views are simply breathtaking.
Remember Hartwell country clothing is not just for the countryside, you can wear stylish country on a city break with Hartwell's quality ladies' country shirts.
Just the job.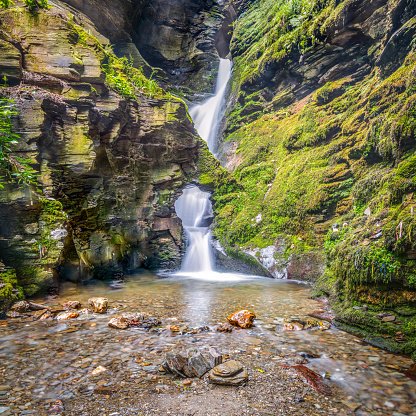 St. Nectan's Kieve, Cornwall
In the beautiful county of Cornwall, St Nectan's Glen is a place where fauna takes refuge amid tales of fairies, pixies and spirits, serenaded by the wonderful sound of babbling water.
St Nectan's Kieve has been carved by the river Trevillet which meanders through the valley, creating one of the most stunning waterfalls of its kind. It's a mesmerising experience, and its clean waters sustain mosses, fern and grasses around the fall, fringing every rock.
Two words, Instagram porn.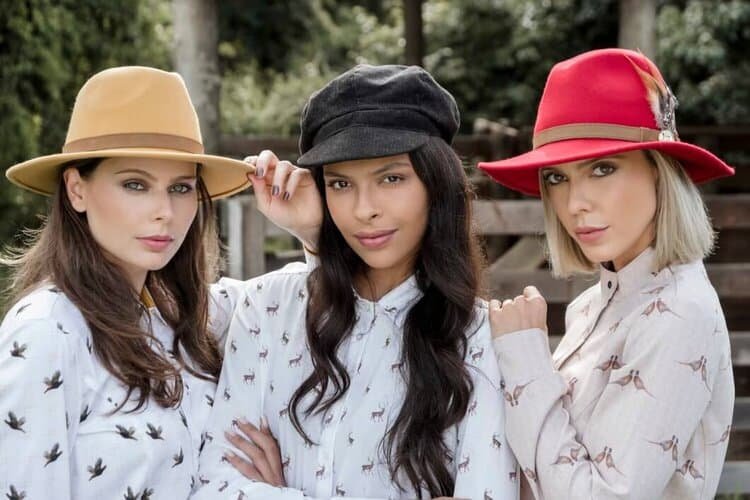 A glorious photo opportunity to be resplendently clad in Hartwell, and send us your photos for our popular, spotted in Hartwell gallery.
This magical keyhole waterfall is nicknamed 'Merlin's Well' by many locals (can you blame them), the thing looks as though it was plucked straight out of a fairy tale.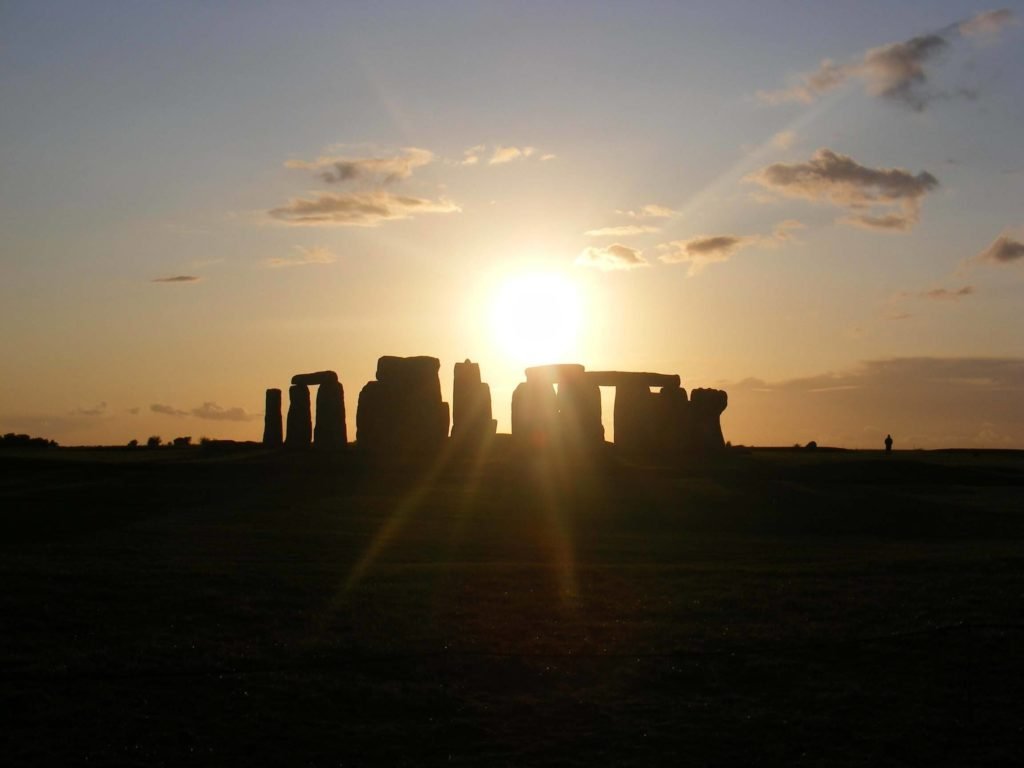 Walk Around Stonehenge
Ok, we know it's a classic visit, but this great archaeological mystery, located amidst the stunning Wiltshire countryside, has to be seen.
For over 5,000 years, travellers have been drawn to this mystical place. Leaving almost no clues to a forgotten past, the monolithic stones entice and continue to be on many a traveller's British bucket list.
No one really knows how or why the 40-ton stones got here. Were they for religious worship? Secret ceremonies? A giant astronomical clock? The mystery behind Stonehenge remains, but they certainly picked a wonderful nature lovers' spot.
After your visit, a mere 30 mins away is the picturesque village of Downton, where you will find New Forest Clothing, one of our lovely stockist partners. Treat yourself to a new outfit for dinner in the evening.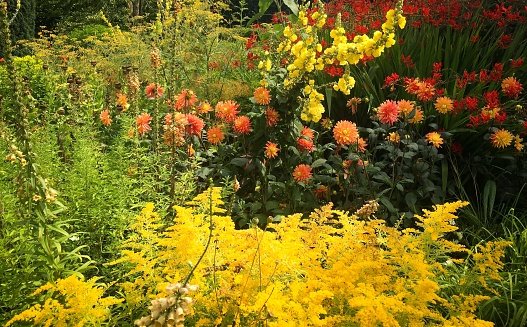 Sissinghurst Gardens
Slightly overlooked by many visitors to Great Britain, but known to many countryside lovers, these stunning gardens are a joy to behold.
The National Trust listed Sissinghurst Castle Garden, is world-renowned and really should be seen for its glorious location as much as the gardens.
The gardens are rumoured to be what really gave the county of Kent its nickname 'The Garden of England'. With 460 acres of stunning Wealden countryside and beautifully manicured gardens, there are gorgeous views and outstanding flower displays.
The garden is divided into a series of rooms filled with informal arrangements of plants around a theme: the White Garden, the Purple Border, the Rose Garden, the Herb Garden, the Lime Walk, and the Cottage Garden.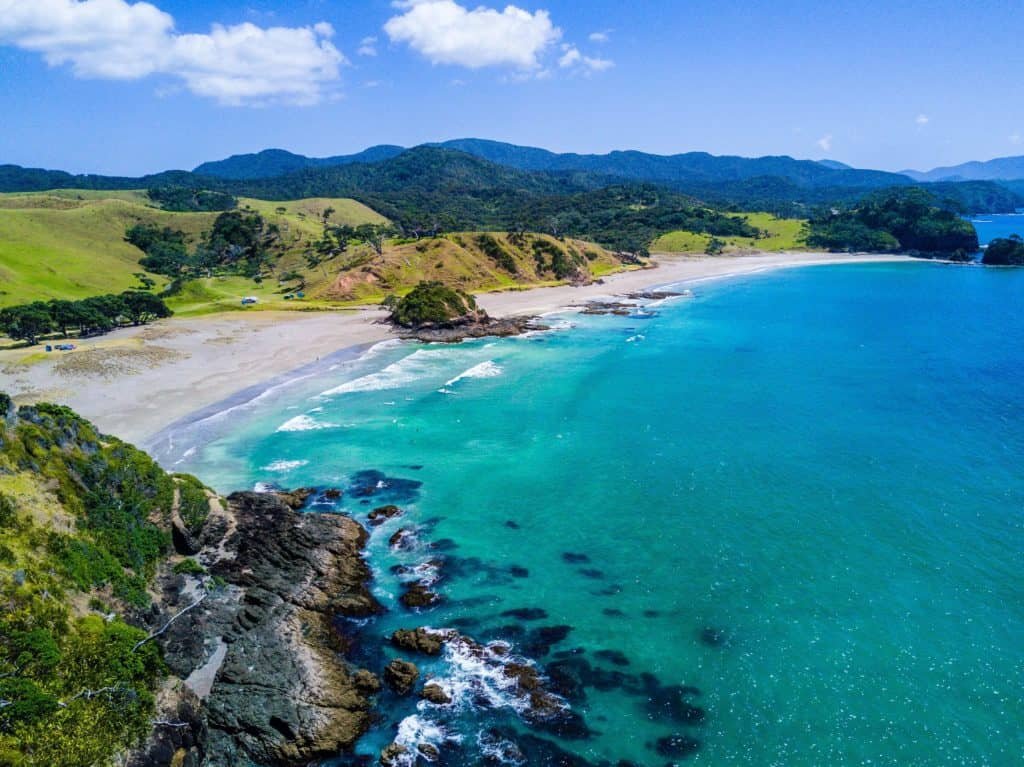 Sit on a tropical style beach at the Isles of Scilly
Yes it's not a typo and you have not misread the title, we are still in The British Isles.
The Isles of Scilly are an archipelago off the Cornish coast, in southwest England just a short ferry ride from Penzance. These stunning tropical-looking islands are a world apart in every way and are outstandingly beautiful, often uncrowded and unspoilt.
You're always only a 10 minutes walk from the beach where the crystal blue waters and golden sands look more Caribbean coast than the British seaside.
The islands are covered in heathland and fringed by sandy beaches such as Great Bay on St. Martin's. On Tresco, one of the 5 inhabited islands, Tresco Abbey Garden is home to subtropical plants and also the Valhalla Museum, displaying shipwrecked figureheads. The tower of 17th-century Cromwell's Castle stands at the north of Tresco.
A natural wonder, like a cluster of precious ocean jewels, where nature thrives and the soul is inspired.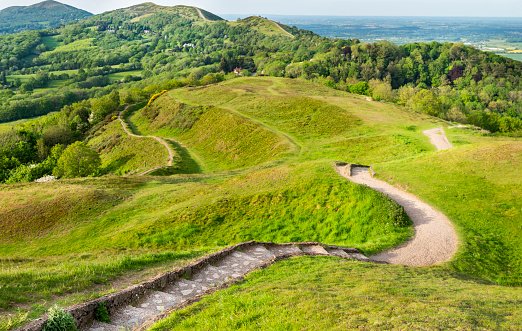 Hike in the Malvern Hills
It's slightly surprising that The Malverns are not frequented very often by tourists, as these rolling hills are ideal for quintessentially British walks and picnics.
The area is a region of outstanding natural beauty and is known not just for its gorgeous green fields but also for its spring water, which derives from some of the many wells in the area.
Several of the Hartwell clothing team have previously enjoyed wonderful countryside walking breaks in the Malverns, and always regale the office with tales of stunning nature and wildlife.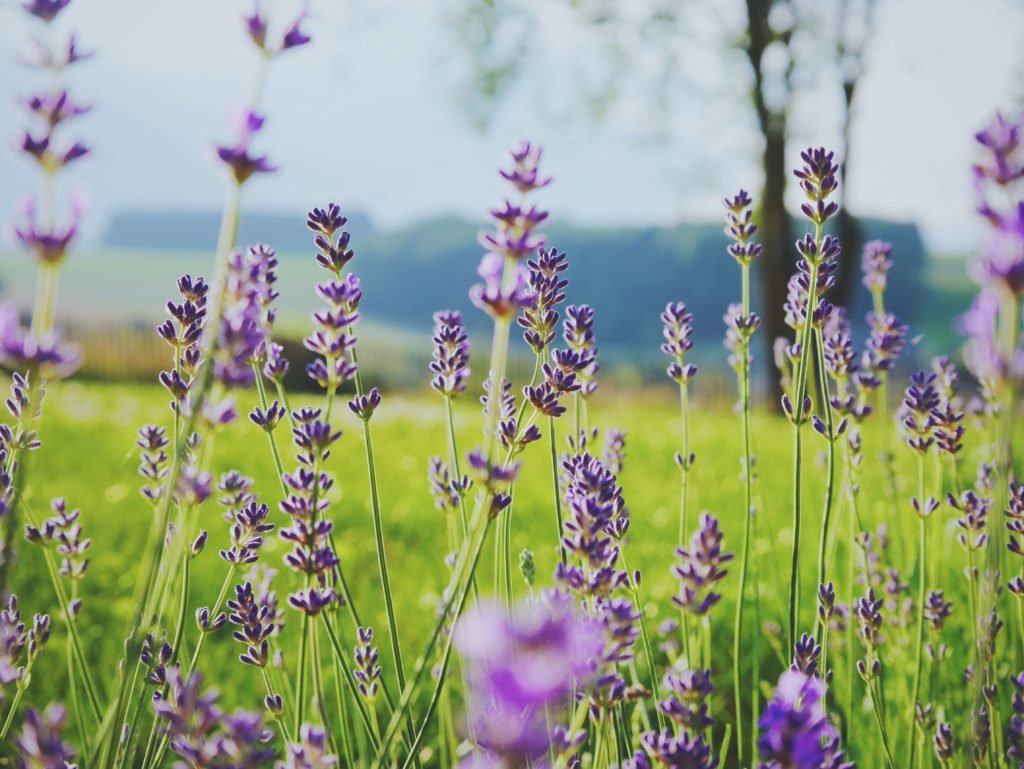 The Lavender Fields of Banstead, Surrey
Nice to see a small British town, giving the French a run for their money. Most people normally associate Lavender fields with the region of Provence in France, and while it is a beautiful region, Banstead gives the French some serious competition and certainly matches Provence for quality. There are acres and acres of purple photogenic beauty set in the rolling Surrey countryside, and the warm scent of Lavender in the air can be smelt for miles around.
The fields are a riot of colour and it's a great idea to take a picnic and enjoy this majestic spectacle.
If you don't fancy a picnic then Banstead offers a range of lovely cafes and tea rooms, or have a quick change into one of our stunning Hartwell ladies' country shirts, and visit the Woolpack, which has previously been awarded the accolade of Shepherd Neame Pub of The Year.
The perfect shirt for your Banstead visit would be Hartwells garden flowers' luxury oxford cotton shirt, you will blend into the scenery like a ninja.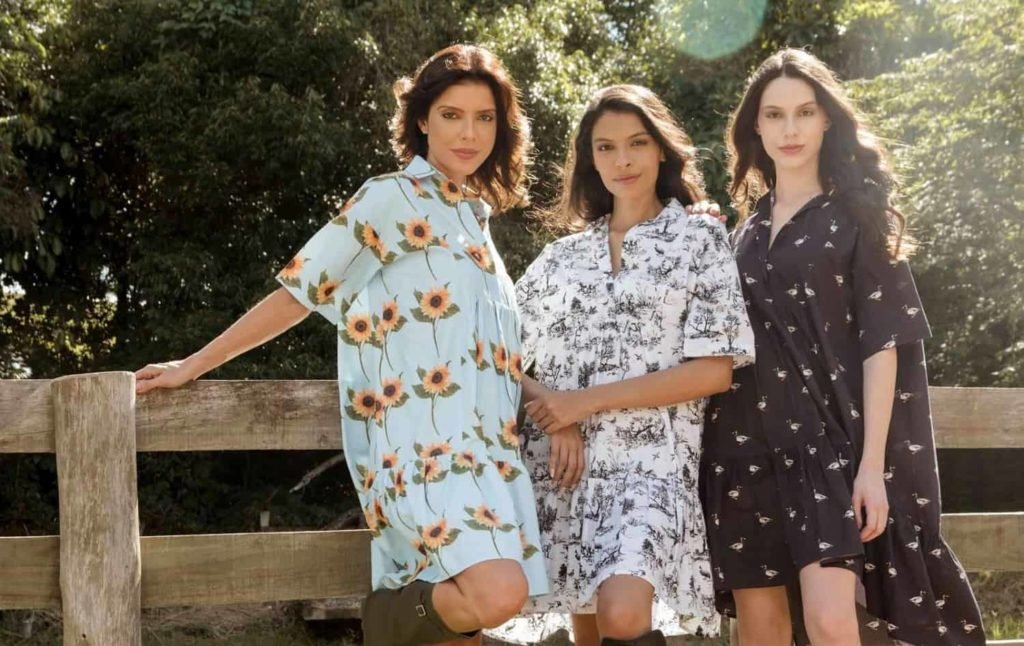 Signing Off
A lot more we could have covered and we may look at an Autumnal blog later in the year on this subject. Some fantastic "off the tourist trail" places to visit, and enjoy.
Live well, dress well, Hartwell.