Dress to Impress in Hartwell
In today's fast-paced world (pre-Covid of course), modern living can be tiresome for us to dress to impress as the old adage goes. Fulfilling the need for comfort and practicality whilst looking great is never easy.
While lockdowns in the pandemic have somewhat limited the opportunities and need to find that perfect outfit, we still must try to dress well – even if only for our own mental health and self-perceptions – if we're not specifically looking to impress others.
Our design team use their creative skills and imagination to think outside the box in designing our countrywear collections to ensure Hartwell's British branded womenswear, ticks the style box for any occasion.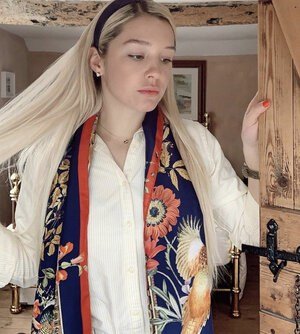 Comfortable Chic
What to wear (during normal times) can be a major question of the day for all of us. We understand you want to remain chic and fashionable, but if you're at an all-day event, the comfort factor is a serious consideration.
Hartwell's luxury shirts are manufactured from some of the world's finest cotton satin fabrics. With our unique prints we deliver garments that really can fit so many occasions. Our followers often send us photographs of them wearing Hartwell as they set off on business appointments, interviews, or are simply out and about on countryside days out.
A simple shopping trip or a lunch date in the cities and towns gives you an opportunity to make a "style statement" and mix and match your accessories to glam up the outfit or keep that country living style, albeit with a chic contemporary twist.
An evening soiree or drinks after work poses few outfit dilemmas as your day outfit remains impressive. Our dazzling choice of prints and colours with easy wear styling, grace any cocktail bar, country pub or office party.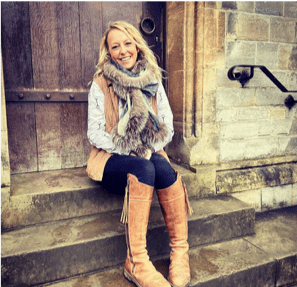 Outdoors
Late autumn and early winter colours can be as beautiful as summer, and that wonderful crisp clean outdoor air is simply exhilarating. But feeling the chill can spoil your occasion and enjoyment, so dress to impress with a Hartwell jacket or coat.
We seek to inspire style and quality and our jackets and coats are manufactured from 100% wool or a premium wool mix blend. Robust and practical and easy to accessorise with a scarf, bandana, neckerchief, hats, and gloves.
Beautifully tailored and cut to fit like a glove, if you really desire comforting warmth our tweed coats fit the bill perfectly. The Hartwell range looks great in the city and those rooftop drinks parties or terrace networking events are perfect to show off your chic look.
Formal
A variety of occasions can be bundled under this category, but fear not as a Hartwell ladies' country shirt lends a unique style to your chosen outfit. The perfectly designed fitted garment with Hartwell's attention to detail makes our shirts the standout style statement for discerning women. You will be delighted with our secret modesty button, to avoid those embarrassing gaps and the coloured cuff and neck buttons add the extra dimension you need for some minimal or bold accessorising.
Officewear and interviews, conventions and exhibitions, married with our super comfortable tweed trousers and shoes of choice will see you effortlessly impressing the crowds. A client lunch or early business dinner wearing your glorious country-themed designed Hartwell often becomes a talking point.
Showcase your Chic
Our gallery page on the website features ladies with an inspired sense of chic styling who are happy to show off themselves wearing Hartwell. We love it when customers share and tag their photos and often comment in admiration with regard to the overall outfit or complimentary garments that are highlighted by our stunning shirts.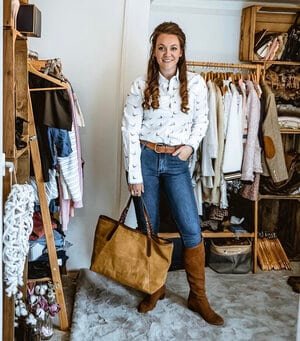 Send us your photos and you might make it onto our Spotted In Hartwell page.