When you're meeting the girls for lunch, are you thinking, it's ok, they're my friends, I can just be casual or is there always that friend in your group who absolutely nails her look everytime, leaving the rest of you feeling underdressed or even a bit frumpy.
No need to fret, The Hartwell Clothing collection delivers glamorous and chic, as well as contemporary casual. A one stop shop for those important lunch dates.
Of course what we wear really shouldn't matter because, if they're true friends, they won't judge you. However, we judge ourselves, and many ladies spend too much time worrying about what to wear and feeling they haven't quite got it right for what should be a fun, relaxing lunch.
At Hartwell clothing we have quality garments that cover every lunch occasion.
Just lunch or an occasion
Fuss-free style is the choice of many for lunch with the girls and simply switching the plain top or ladies shirt for a stunning printed garment completely changes your look and with single colour jeans or a skirt, the print is beautifully highlighted. But remember If you're wearing trainers, they shouldn't be the ones you wear to dig the garden or go running in.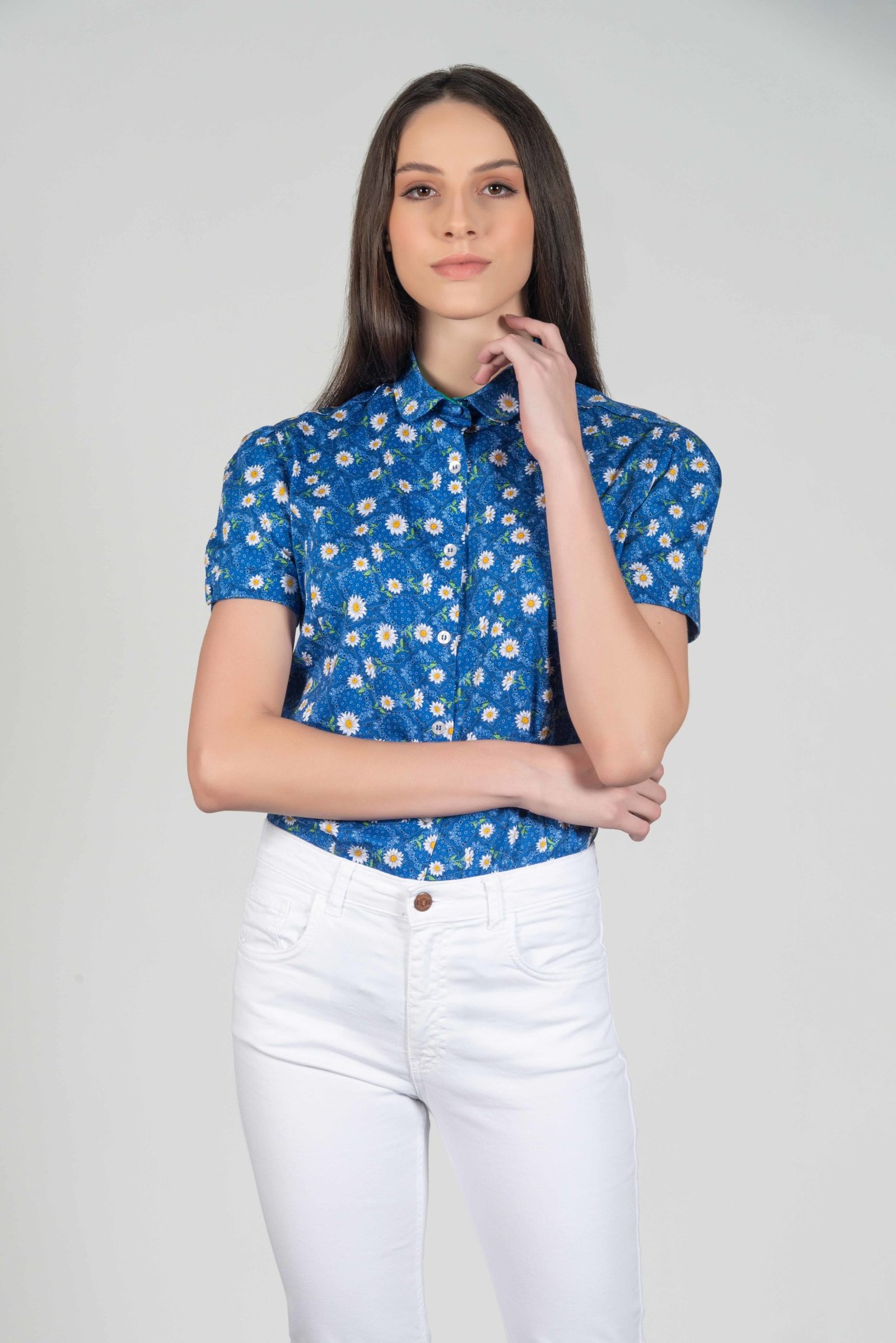 A great option with a plain skirt is Hartwell's beautiful summer Luna short sleeve shirt. Exquisitely designed with a cute 'Peter Pan' collar, fitted style, modesty button and our popular Blue Bandana print.
Perfect for a lunch that calls for a smart-casual approach to dressing, which for some ladies has become a dress code that causes a few palpitations in the heart. It can be interpreted in so many different ways and no one wants to get it wrong and end up feeling under or over dressed.
Jeans still work for many lunch dates and indeed brunch for those who believe in the brunch thing (It's not a totally new phenomenon, just simply a hybrid meal between breakfast and lunch) and that your outfit still matters. However lunch remains king and tends to last a lot longer as an event with the after lunch drinks and chat.
Whatever our style personalities, most of us will have at least one pair of jeans in our wardrobes for simplicity, but it's very easy to style up our very chic Hartwell cotton jeans for a lunch date.
Jeans are incredibly versatile but, if worn with a plain top, they can look a bit too casual for a lunch gathering.  So even if you're generally a very casual dresser, you're probably going to want to dress your jeans up a bit to make them lunch-date appropriate.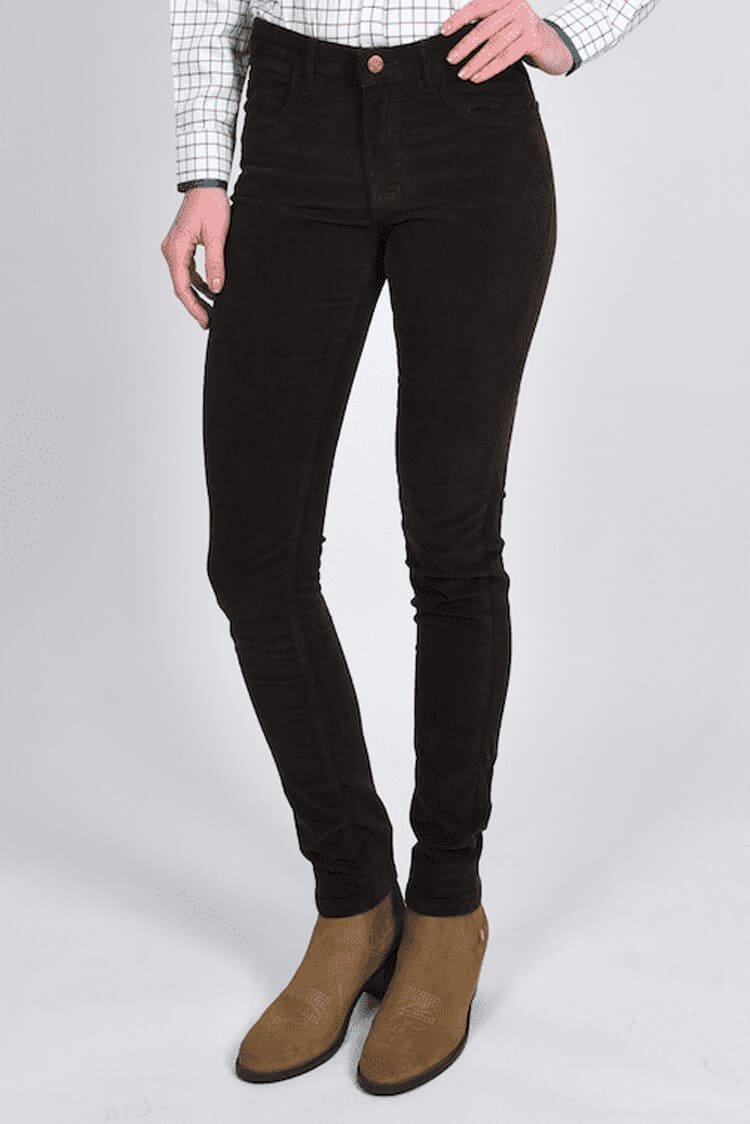 Hartwell have some stunning jeans such as our Rosie Luxury Stretch Moleskin Jeans in Olive Green and the ever popular Rosie Luxury Cotton Stretch Jeans which are beautifully cut and carefully designed to flatter the female form.
The high quality soft lightweight cotton has plenty of stretch to allow ease of movement, and to accommodate the decedent dessert that you found completely irresistible.
A perfect accompaniment for our jeans for summer lunch is Hartwells Lisa Blouse with Removable Bow made from super soft 100% viscose satin. The blouse is a stunning piece that comes with a very clever removable bow for maximum versatility. Perfect for lunch with the girls or formal occasions. You will feel as great as you look.
If you want to add that little bit more, sometimes it's good to just stand back and take a look around your bedroom or dressing area for anything that you can start layering with, such as additional pieces of jewellery, scarves like the Hartwell 100% silk scarf collection or lightweight jackets etc to add interest or boost the colour spectrum.
Just how much you want to elevate your look will depend on your style personality.   
Effortlessly stylish is the look I think we're aiming for when we are meeting the girls for lunch and it's never been easier than with the Hartwell Clothing Spring/Summer 2023 collection.
Wearing a dress for Lunch dates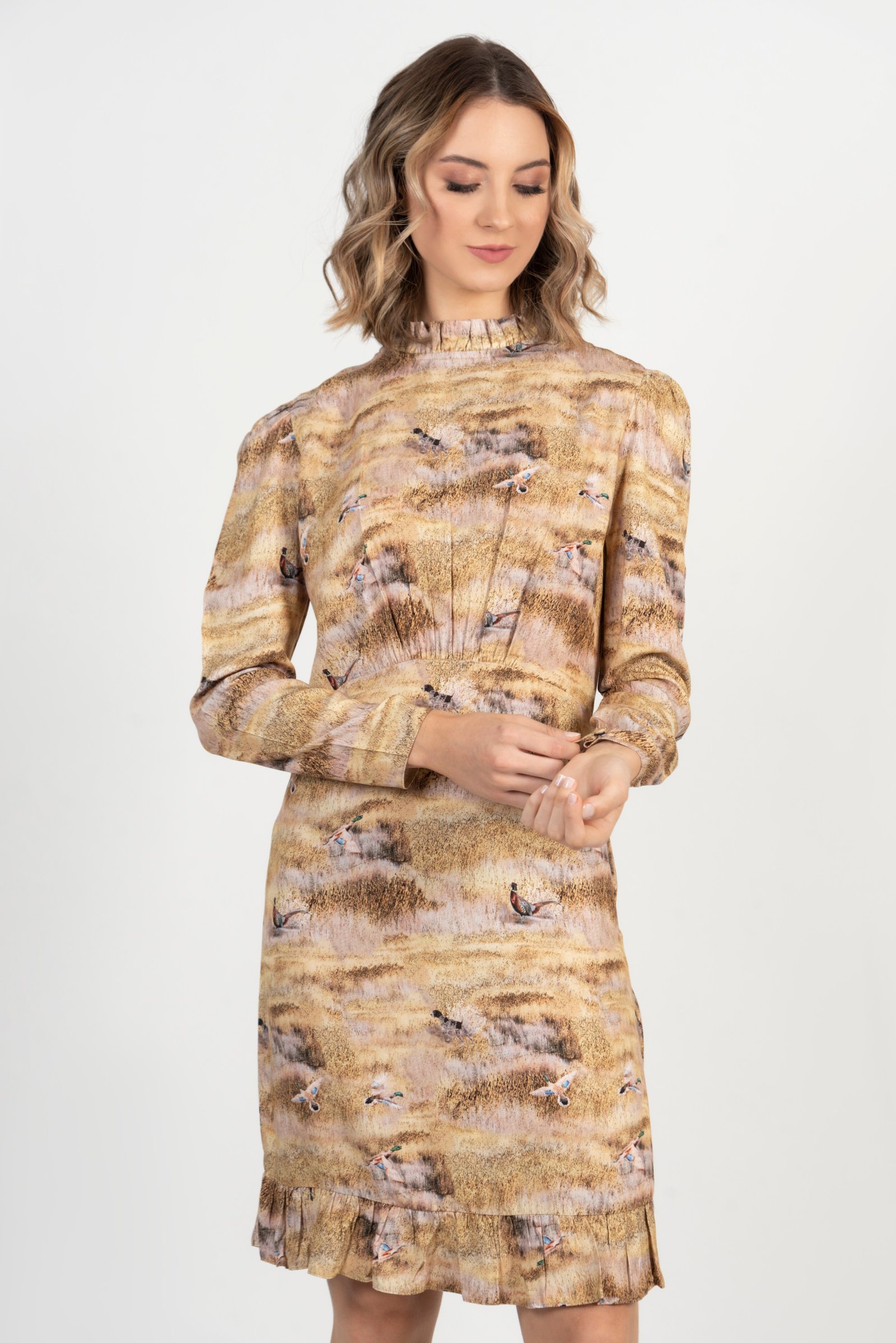 In the hope that many of these lunches are blessed with warm summer weather, let's take a look at how wearing a simple print patterned dress delivers an understated contemporary style to make you look and feel wonderful no matter what the location.
Hartwell Clothing's beautiful range of dresses, elegantly blends country style with a contemporary twist, each and every Hartwell garment is British-designed to look great everyday.
Using only the finest quality fabrics, our unique prints and modern designs are bringing more choice, colour and style to women's country clothing.
Our fantastic contemporary dresses ensure that you stand out beautifully in the lunch crowd and you can style up with a colourful bag, statement heels or funky trainers. How many accessories you go for will depend very much on your style personality and the way you feel on the day.
Another good general rule of dressing for lunch with the girls is that your outfit should be easy to get dressed in and comfortable not forgetting the sass and effortless chic touches you choose.
Let close
From casual and comfortable to effortlessly chic, there are generally no hard and fast rules on how to dress for the occasion, and the Hartwell Clothing collection has an outfit for every lunch event.
A weekday lunch date is the perfect setting for a girls' catch-up. Whether grabbing something quick on your way back to work or meeting up with a friend for coffee, a weekday luncheon provides the perfect opportunity to relax and unwind while still keeping things professional if you need to.
Live well, dress well, Hartwell.