The writer and poet Dr Samuel Johnson is often quoted for writing "if you are tired of London, you are tired of life", well the Hartwell Clothing team feels the same about country shows and county fairs.
Who could ever tire of a country show?
A British countryside institution that offers a spectacular day out for the whole family of all ages and delights even the city dwellers.
In our latest blog, we wanted to do something a little more extensive around this subject and offer some tips and ideas for the top shows.
Let's get exploring.
History and what is a country show
By original definition, in Great Britain a country show is centred around being an agricultural show and initially was focused on landowners and farmers. The first shows were very niche and certainly smaller than many of today's events.
The first ever country show was said to have taken place in 1763 in Wolsingham, County Durham. Originally, the shows were informal gatherings for rural folk to get together and learn new hobbies, interests and skills, such as tending livestock, cooking and crafts.
For hundreds of years, these gatherings took place in small fields in different locations each year, until agricultural societies started to buy land and developed permanent showgrounds in the 1960s. The first purpose built showground was in Harrogate, where the Great Yorkshire Show is held.
Many of the larger counties hold their own shows, and we will explore the major ones and some of the smaller niche country shows.
These days there really is something for everyone at a country show and you don't have to be from a farming community or actively involved in countryside pursuits.
Many shows have competitions, with prizes awarded by judges, allowing farmers and breeders to show off their cattle or crops. Often there are features such as showjumping, funfairs, falconry, machinery displays and food exhibitions.
There are always a wide array of trade stands which offer the latest farming machinery for sale, feeds, fertilisers and other farming products. But there has also been an extraordinary growth in other trade stands. Activities have been added with a lot of focus on leisure, holidays and clothing to make the shows more attractive to non-farming visitors who are more interested in the countryside as a leisure destination.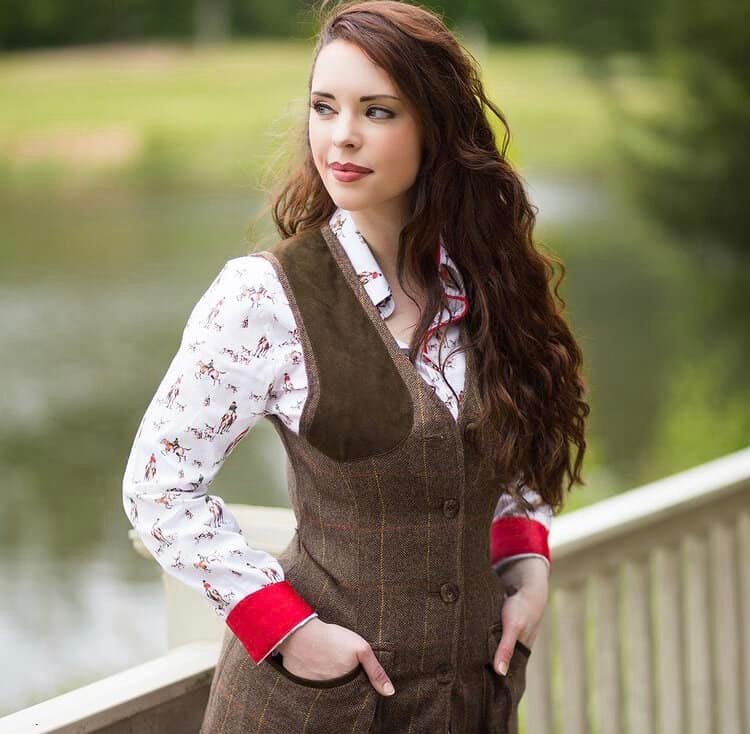 We widely publicize any forthcoming Hartwell Clothing events or our attendance, so please drop in and say hello while you browse our latest range of premium countryside clothing. Or if we are simply attending, come and have a drink and a chat and find out more about Hartwell Clothing.
Country show popularity has grown and grown into the significant annual calendar of quintessential celebrations of the countryside and its pursuits that we all enjoy today. Before the dreaded pandemic, country shows were estimated to be attended by around 7 million visitors a year.
Everyone loves a country show, especially when organizers hit the perfect balance of skills, craft, agriculture, competitions, food and drink, shopping and entertainment.
The Pick of the best
The Game Fair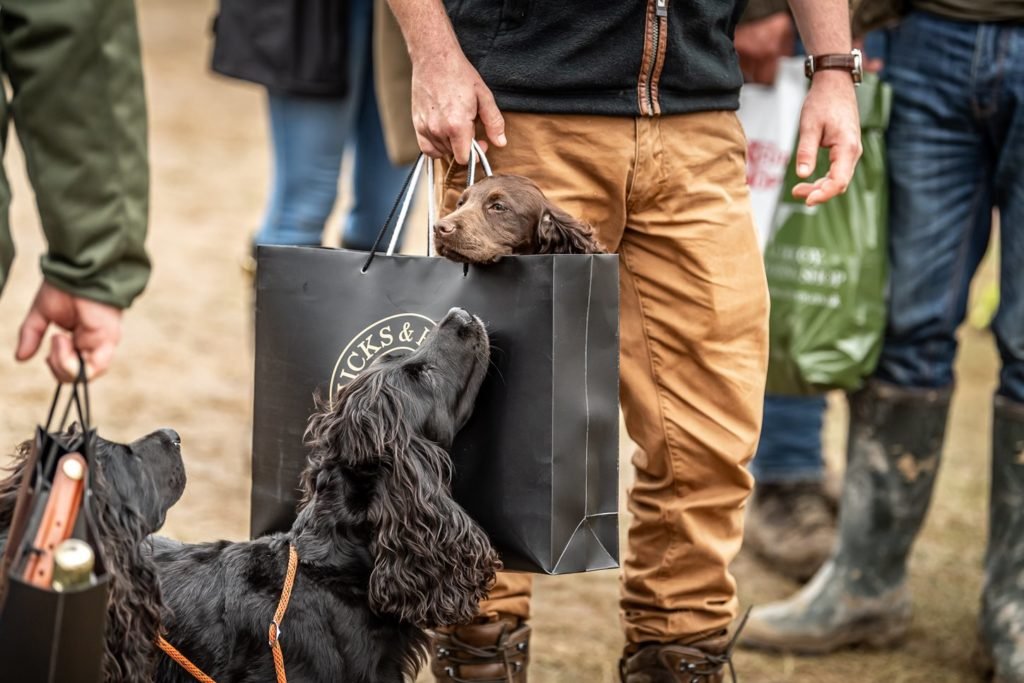 The Uk's largest country fair and a gala of all things countryside. The Game Fair is set in the grounds of Ragley hall in Warwickshire.
The Hartwell clothing team will be front and centre on our stand and are eagerly looking forward to the show and showcasing our stunning range of quality countrywear that is for all seasons and a wide variety of occasions.
It is the countryside industries showcase event for farming, agriculture and countryside life. With displays and competitions featuring farm animals, horses, 4 x 4 driving, retail stands and the very popular gundog and falconry displays.
There is so much more to see and do, and all set in the stunning surroundings of the Warwickshire countryside for a celebration of the best of British agriculture and countryside pursuits.
The fair runs from July 29th to the 31st and we are really looking forward to this fantastic event.
Royal Bath & West Show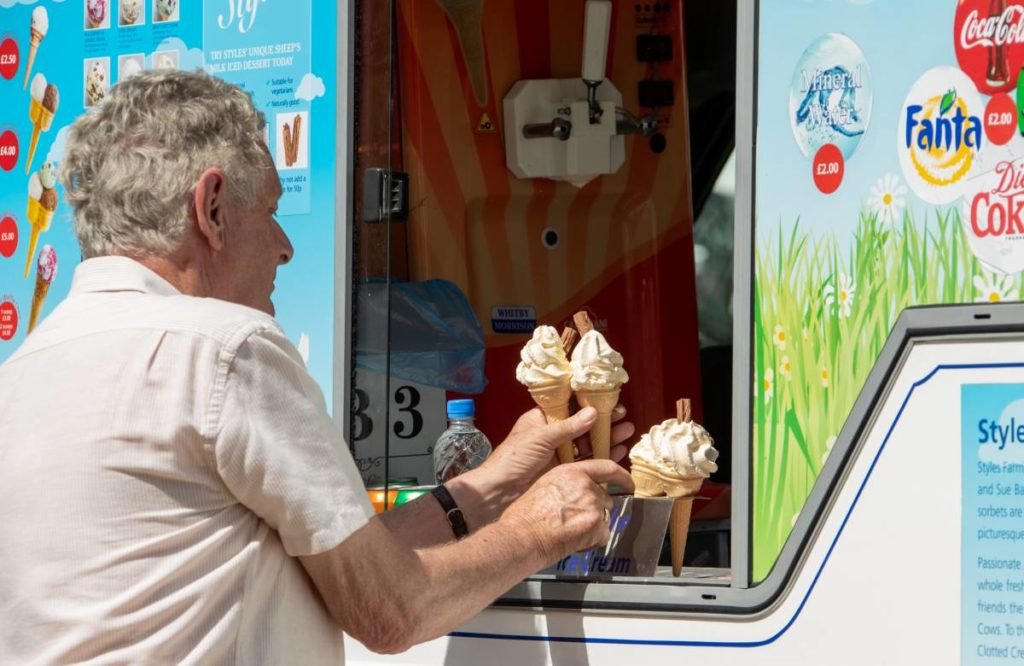 Hartwell clothing will be taking a stand at the Royal Bath & West Show show, which runs from June 2nd to June 4th this year and the team are excited to be a part of this wonderful event.
The Royal Bath and West of England Society, founded on 8 September 1777, is the oldest Agricultural Society in the country. It was not the first but it has outlived all its predecessors.
Founded in an age when there was no Government departmental input into agriculture, the Society, along with its private landowners, scientists and individuals in politics and public affairs, made a remarkable contribution to the development of farming practices and other aspects of the rural economy in the eighteenth and nineteenth centuries.
The Show will feature a plethora of activities, demonstrations and entertainment; including interactive activities, fast pace excitement in the main Ring and a much-enhanced food hall experience.
There is the opportunity to meet the producers of the finest food and drink in Britain, ranging from funky street food to 'sit, eat and enjoy', to the finest produce you can take home to cook and share with all the family.
The Vintage Fairground is hugely popular and ideal for the thrill-seekers of the family! Located near the Pilton Tent
If you really want to be at one with the countryside then why not ditch the Hotel and sign up for the Bath & West Show, Camping Experience.
Join us this summer for a Great British family day out and it will be a Show to remember as we will be celebrating the Queen's Platinum Jubilee!
The Great Yorkshire show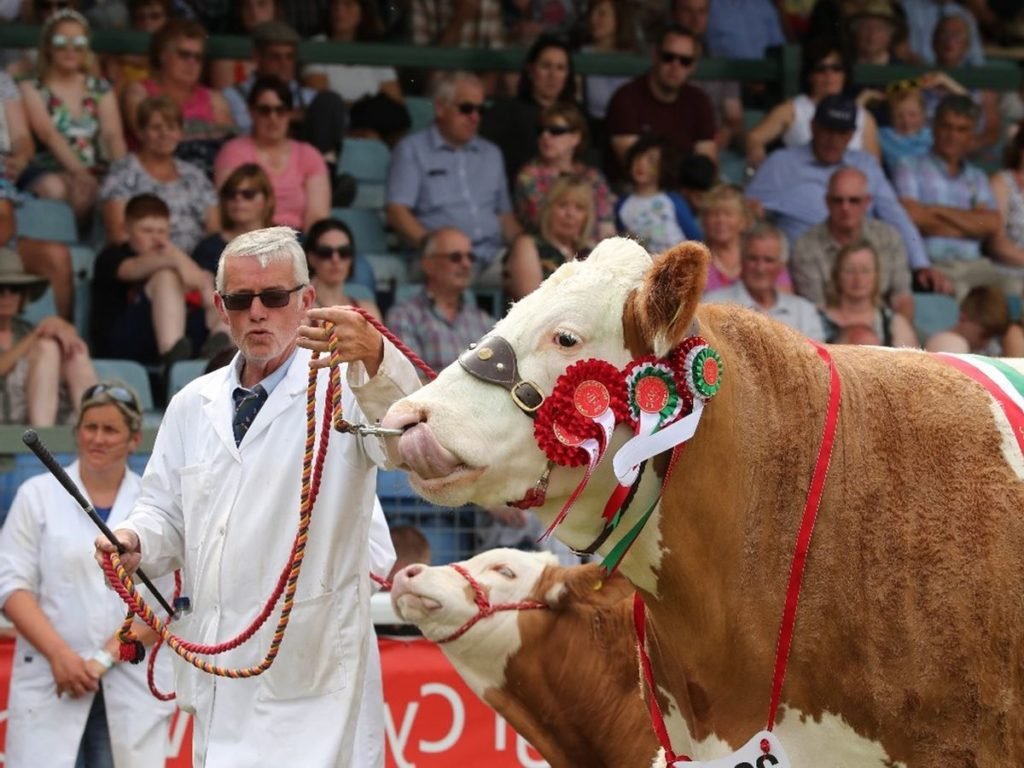 Now the folk in Yorkshire like to say that they do things bigger and better and that's why Yorkshire has the Great Yorkshire Show which is claimed as the largest three day agricultural show in England.
The 163rd great Yorkshire show takes place on the Great Yorkshire Showground in Harrogate from Tuesday July 12th to Friday July 15th.
This year the organisers are proud to launch the brand new GYS Stage, which will be a terrific fresh addition to the Great Yorkshire Show which will feature some additional elements as well as old favourites. Expect to see some of the finest animals in the country competing in the ever-popular cattle competitions that will attract lots of international interest this year.
There will also be some brand-new show jumping classes, a first for the white rose ring. More announcements will be made over the coming weeks. Cattle and sheep will be on the showground on all four days.
Yorkshire ales and speciality drinks, farm to table foods and lots of fun for the kids with interactive displays and animal spotting.
Hartwell clothing has some great partner stockists in Yorkshire, like Pippin & Purdy, Parnabys, and Carters Country Wear, so make sure you top up the Hartwell wardrobe and ensure you are a winner in the "best in show" category.
Royal Cornwall Agricultural Show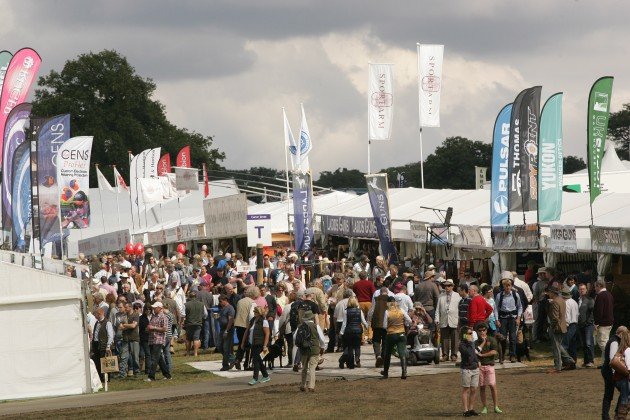 What better reason to plan a summer trip down to Cornwall than a visit to the Royal Cornwall Agricultural show for a fantastic country extravaganza. The show runs from the 9th to the 11th of June and is set amidst Cornwalls, stunning countryside at Wadebridge, on the edge of Bodmin Moor.
It's the county's biggest annual event and is brim-full of exhibits and activities which offer, much in the way of entertainment, competition, information, shopping and all that's best in food and farming. This is a top agricultural show which attracts increasing numbers of animals, entered into hundreds of different classes that are refined by the organizers each year.
And of course at the many cafes and restaurants you can enjoy Cornish-grown and Cornish-produced food and ales.
The perfect British Summer weekend
The Royal Highland Show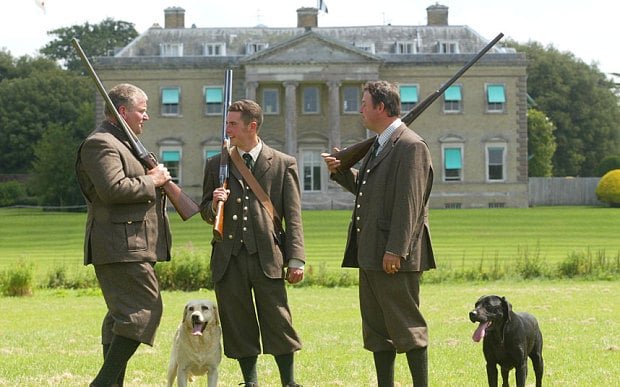 The Royal Highland Show is Scotland's biggest agricultural show, and this year the show takes place through 23rd to 26th June. The show is organized by the Royal Highland and Agricultural Society of Scotland  showcasing the best of food, farming and rural life.
Held annually in June at the Royal Highland Centre in Ingliston, the event frequently attracts over 1,000 exhibitors and showcases up to 4,500 head of livestock. With almost 200,000 visitors. It is the premier fixture in Scotland's farming calendar and a significant boost to the Scottish economy as it is reported to generate over £200 million in business.
2022 is also the show's 200th anniversary and to celebrate the society put together an innovative projected display so people can discover the story of Scotland's Royal agricultural Show at this spectacular immersive installation. You will travel through the past 200 years of our history, and the event will light up landmarks and buildings across Scotland.
Using innovative project mapping technology – mixing images, animation, soundscapes and rarely seen archive footage, it's a great opportunity to learn the unique history of the Royal Highland Show.
If you're staying in beautiful Scotland for the show, make sure you visit some of our lovely Scottish Hartwell Clothing stockists like All About Countrywear in Berwick or A Hume in nearby Kelso.
Burghley House Shows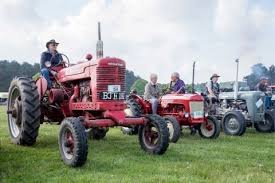 Burghley House just outside Stamford in Cambridgeshire is one of the largest and grandest surviving houses of the sixteenth century and a magnificent example of the Elizabethan 'prodigy' houses
Green tranquil walks, modern sculpture and family fun. The gardens and parkland deliver sweeping vistas down to the spires of Stamford, plus the mesmerising oasis of flowing water can be viewed in the Garden of Surprises or tranquil walks next to the lake in the Sculpture Garden.
Burghley is, of course, famous and loved by all Equestrians across the world as the home of the Burghley Horse trials. Often hailed as the world's greatest 5* equestrian event, acknowledged globally by leading riders as their ultimate competitive goal. A September day for your diary if you are a horse lover.
Some of Hartwell clothing's stunning horse prints and taken inspiration from our visits to Burghley.
But the fantastic venue also plays host to the Living Heritage Game and Country Fair in June, and as you can imagine in such a setting, it's a fabulous country show
The organisers ensure everything runs smoothly every year and like all country show enthusiasts; they welcome the show's return in 2022.
Hartwell Clothing are planning to attend and we look forward to seeing you. Keep an eye out for updates.
Families and countryside fans can enjoy first class entertainment from some of the countryside's top names and organisations and try out lots of country sports such as Clay Shooting, Airguns, Archery, and Fishing.
There's always a large selection of dog events as well as other popular show features including the Craft Village, Food Show (with chef demonstrations), Falconry, and Vintage Vehicles, not to mention the must-visit Food Courts with lots of local produce on display from the region as well as farmed products from across the British Countryside
The show is also famed for its interesting display of vintage and steam vehicles and machinery. This year, there is an entire field given over to these magnificent vehicles: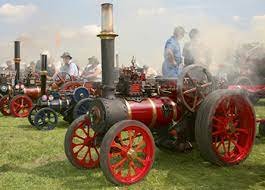 Just some of the items for you to enjoy are:
Vintage tractors
Vintage lorries
Military vehicles
Motorcycles
Steam engines
Vintage cars
American cars
Stationary engines
And of course, they're very knowledgeable and enthusiastic owners often accompany these fascinating machines, so as you enjoy wandering around, they are always happy for you to ask any questions you may have. As well as the static displays there will be several steam engines, large and small on parade.
You will certainly not go away disappointed.
The Hartwell Clothing much loved spotted in Hartwell gallery does not have a single photograph of our ladies wearing their Hartwell alongside any of these exceptional and iconic machines.
Take your chance to make it to the gallery and send us your photos.
A stunning show and a fantastic day out for all the family.
The Royal Welsh Show
The Royal Welsh Show (Sioe Frenhinol Cymru) is organised by the Royal Welsh Agricultural Society, which was formed in 1904. It takes place in July of each year, at Llanelwedd, near Builth Wells, in Powys, Mid Wales.
The first show was held in Aberystwyth in 1904, and its success led to the development of the permanent showground at Llanelwedd, first used in 1963.
No show was held in 2020–21. The latter years saw some events going virtual.
The pinnacle event in the Welsh agricultural calendar, the Royal Welsh Show, will be held on 18 – 21 July 2022 at the showground in Llanelwedd.
Along with the fantastic livestock, the show provides something to interest everyone through its wide range of activities including forestry, horticulture, crafts, countryside sports, food and drink and a 12-hour programme each day of exciting entertainment, attractions and displays.
The Royal Welsh Show provides something to interest everyone through its wide range of livestock classes, attracting more than 7,500 entries from across Wales, the UK and the rest of Europe, as well as activities including forestry, horticulture, crafts, countryside sports, food and drink, trade stands and a 12-hour programme each day of exciting entertainment, attractions and displays.
Royal Welsh facts:
Visitors spend almost £10 million whilst attending the Royal Welsh Show
Secondary sales (predominantly business trade) is estimated to be over £6 million
There is likely to be an additional £3 million of economic benefit as the sales move down the supply chain
82% of traders have had a trade stands at the show in previous years
83% of traders felt that the visitor profile lived up to their expectations
9 out of 10 traders said they thought they would attend next year's show
70% of traders were motivated to attend the show to promote their brand, 55% hoped to make direct sales
96% of traders said they would recommend the Royal Welsh Show to others!
No matter what you're looking for including a brand new tractor or just some home made cakes, you will find it all at the Welsh Show.
Other options
Not All shows are County specific and some countries have joined together and pooled their resources to create such shows as: The Royal Three Counties Show which encompasses the counties of Gloucestershire, Herefordshire and Worcestershire, and showcases a wide variety of the regions farms and countryside heritage from June 17th to the 22nd.
The East of England Show which was held at the vast Peterborough showground is no more, but the showground still hosts some interesting countryside events such as the Festival of Hunting & Peterborough Royal Foxhound Show on July 20th and for people at the heart of the farming industry and community on November 17th you can attend the East of England Farming Conference.
Just one more we felt we had to add, as few people who are involved in farming or countryside management will be unfamiliar with the Land Rover. For some it's a bit of a love/hate relationship, but with its own show that also covers a lot of accessories and specialist land rover modifications, it is another one for the calendar on Sept 10th and 11th.
The Landrover Show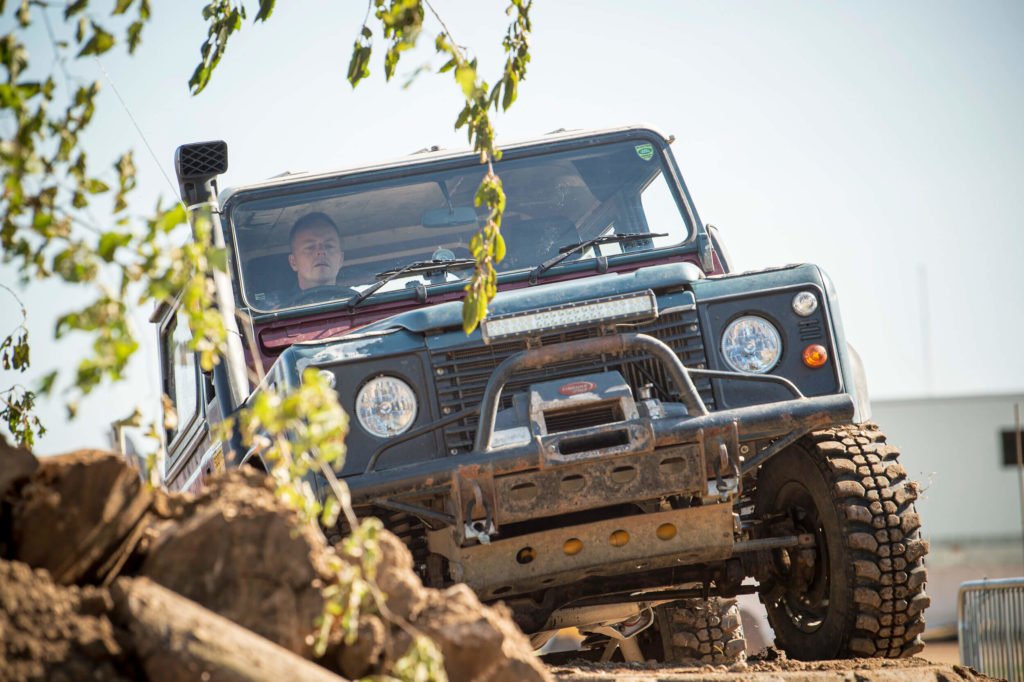 The LRO Show is the UK's biggest and best Land Rover Show with leading Land Rover specialists, parts and accessory traders offering everything you could possibly need for your Land Rover: from elusive spares, repair panels, trim parts, engine tuning, suspension, styling and security upgrades, to tools, expedition kit and adventure tours.
At the centre of the LRO Show is the new look Live Action Arena, where we'll host the best action on the Land Rover Show calendar. Come along and take a seat, it's going to be a year to remember… Expect an even tougher course with steep climbs, descents, jumps and a few surprises and a special nighttime show on Saturday evening.
If you want to get down and dirty with land rovers a couple of pairs of Hartwell clothing tweed printed leggings will be required.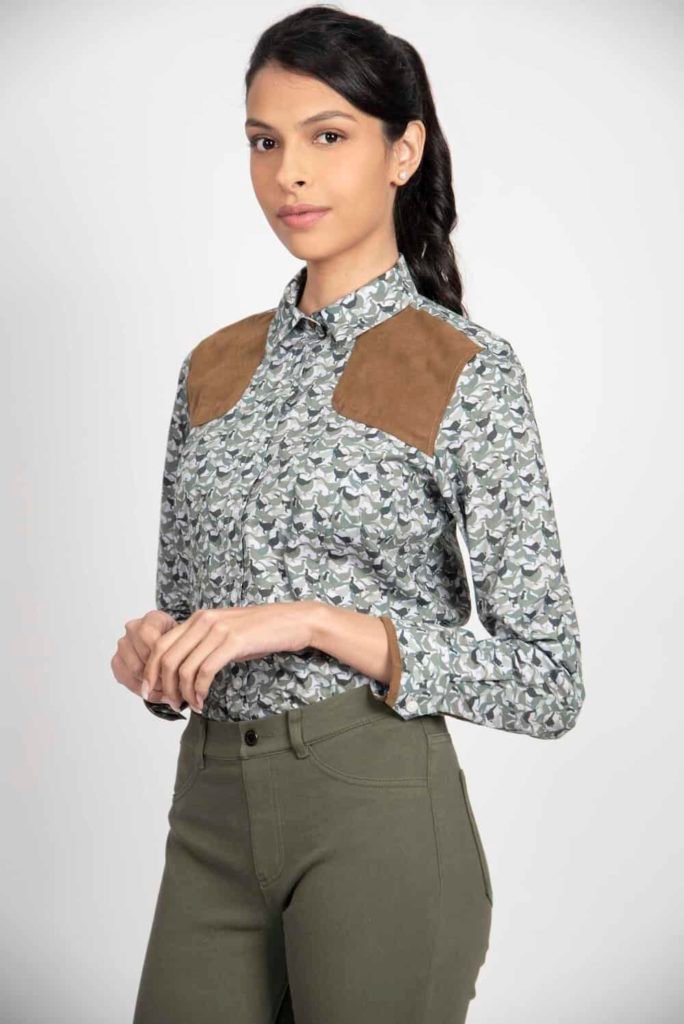 The action doesn't stop when the sun sets… we'll keep you entertained in the Live Action Arena with a spectacular Saturday night show – with lasers, lights and of course plenty of Land Rover action!
The East of England Showground is easily accessible to visitors traveling by car, public transport and train. 
Show Casualties
Sadly, with the passage of time and the recent pandemic, some long standing and respected shows are no more.
The Royal County of Berkshire Show will not return "for the foreseeable future", organizers have conceded. The show was one of the largest agricultural events in the South of England and has been part of Berkshire life for more than a century.
However, the 2019 county show made a huge loss – partly due to poor weather on Sunday, while both the 2020 and 2021 shows had to be canceled due to the coronavirus pandemic.
And of course, the famous East of England Show came to an end after 200 years, surprisingly due to a continuing drop in attendance numbers.
It has been replaced by the Peterborough showground owners with several smaller farming and countryside related shows as previously mentioned.
Closing time
Nice to be talking about country shows, fairs and countryside related events again and we are really looking forward to attending as many of these as we can.
Now there are lots of good reasons to top up the wardrobe with some stylish outfits that look great at all types of country shows and events.
Take a look at Hartwell Clothing for our latest creations.
Live well, dress well, Hartwell.