Wow!
The Hartwell Clothing team have experienced almost every range of emotion as we have poured our love, sweat and the occasional tears, into making sure we deliver the most fabulous Autumn/Winter collection we have ever put together.
The fabulous Hartwell design team have spent hours cogitating and tinkering, with some very early morning starts and late nights, but we believe all the effort has been well worth it.
The new collection is without doubt our biggest and most ambitious to date. Our jackets, coats and dresses are proving more and more popular and the breadth of the collection reflects how Hartwell is no longer primarily associated as a shirt brand.
We're also excited to be continuing to introduce more choice in our line of men's shirts, after their successful launch last season.
Blending country style with a contemporary twist, each and every Hartwell garment is British designed to look great everyday. Hartwell Clothing uses only the finest quality fabrics, and our unique prints and modern designs are bringing more choice, colour and style to mens and women's country clothing than ever before.
Take a look.
Collection Highlights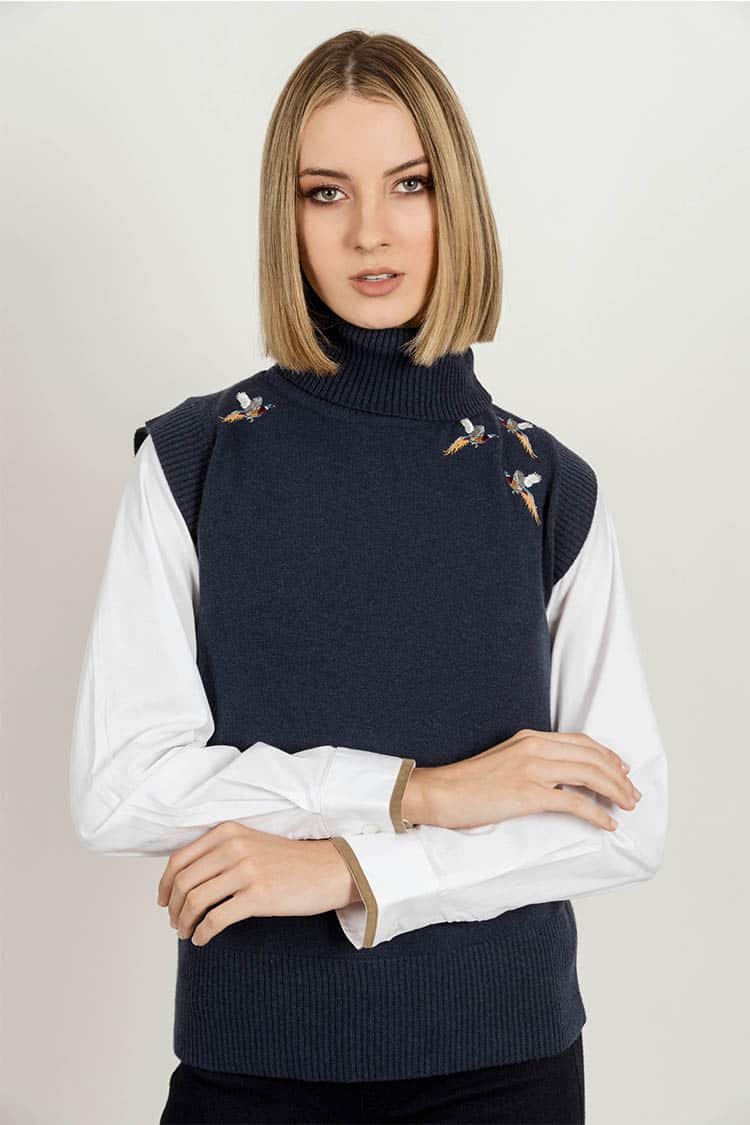 As the season changes so does the always unpredictable British weather. But with the Hartwell Autumn/Winter collection, style and warmth can both be attained.
From tweed coats to wool-mix lightweight autumn jackets, all Hartwell coats are beautifully cut and impeccably tailored, with some additional design touches that make them an essential piece of your wardrobe, whether you're out in town or enjoying our wonderful British countryside.
We want to mention just a few highlights as we are incredibly proud of every item in the new collection, but the beautiful autumn colours of the June Stone Wax Jacket and the Katrina Wax Cotton Gilet, will up your style game at any event, and those wonderful Christmas fairs and parties, that are in the advanced planning stages.
We have jackets and coats for every occasion that can be simply worn over jodhpurs, leggings or jeans, or paired with a long skirt, trousers or a dress for a more formal evening look.
We have enhanced our range of Knitwear, with items like our stunning Amanda Pheasants wool mix round neck top which looks awesome and keeps the chill of autumn at bay, as does the Amara Navy Pheasants sleeveless top. The design inspiration behind this garment is not only allowing warmth, style and freedom of movement if you're working the land, but also its perfect for showing off your latest Hartwell ladies country shirt, while keeping the torso "toasty".
Hartwell Clothings knitwear range is created with luxury yarns and designed for ultimate comfort, so dive in and indulge in Hartwell's new cosy women's knitwear for autumn winter warmers.
Shirts for him and Her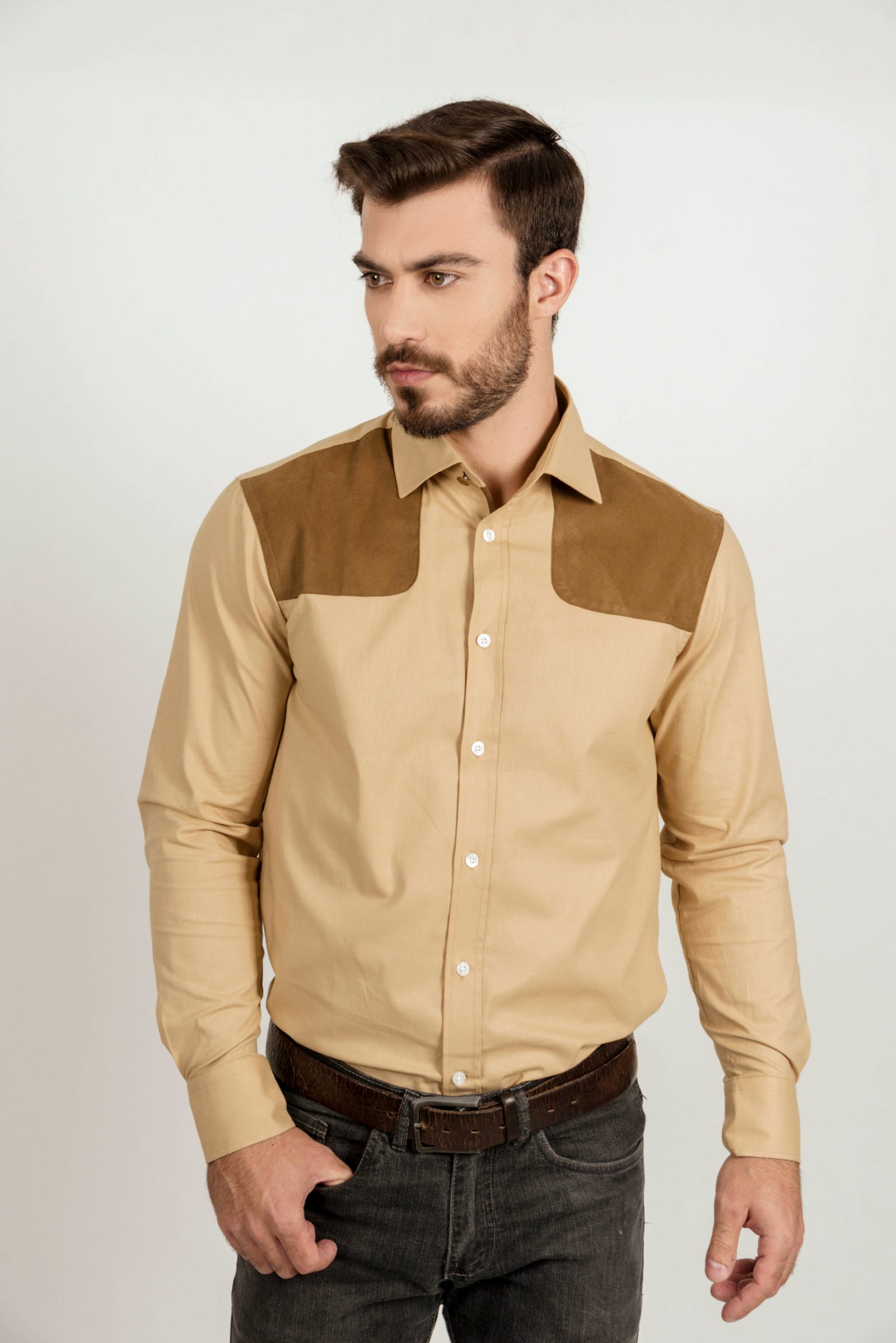 With the seasons open for Pheasant, partridge, grouse and duck, our new matching shooting shirts, raise your shooting style level to wow, and if you don't want identical colours, simply mix and match over a weekend shoot.
Our Adrian Green Shooting luxury men's shirt is made from 100% poplin lycra for extra stretch, and if you're bored of the checks when out in the field, the shirt provides the ultimate style and comfort solution.
The Lady by your side will love accessorising her Adrian White or Beige shooting shirt, to add that bit of glamour and female styling, while still retaining the spirit of matching his and hers shirts.
Still so excited about every aspect of this amazing Hartwell Autumn/Winter collection, and we can't wait to see many of our customers resplendent through the season, and basking in those admiring glances.
We adore our Sally Navy Pheasants & Brown Ditsy dresses and we know you will too. Looking for the ultimate in style presents this Christmas for the man at your side?
Hartwell Clothings Victor Navy Hunting shirt will be well received and give years of wear for all occasions from winter pub lunches to the boxing day ramble to see off the puddings.
We could happily talk about each and every item in the new Hartwell Autumn/Winter collection, but the best thing for us to do is invite you to take a look yourselves, and see why customers are already telling us they love it.
When customers rave about a newly launched collection from day one, we know we have got it right.
And Finally
Of course as the Uk's premier country clothing with style suppliers, we are not going to sit on our laurels, and the designers are already jotting new ideas and talking to the fabrics team.
Get in touch with any questions, and continue to keep updated with the new collection as we're nothing without our loyal community of customers and stockists.
Live well, dress well, Hartwell.