With autumn now fully upon us, the advertising and marketing is gearing up for those wonderful autumn/winter events, when even the fresh cold evening air can be magical and cosy.
First on the list will be Halloween celebrations, and it's an event which has steadily grown in popularity over the last 10 years in the UK, with local farmers and farm shops doing very nicely from Pumpkin sales.
The Hartwell Clothing team are always happy to be outdoors, and with the fantastic new Autumn/Winter 2022 collection on sale, the options for keeping warm and super stylish are magnificent.
In this blog we take a look at dressing for Halloween, and keeping stylish, while being practical.
You can still dress to impress at Autumn winter events.
Think a moment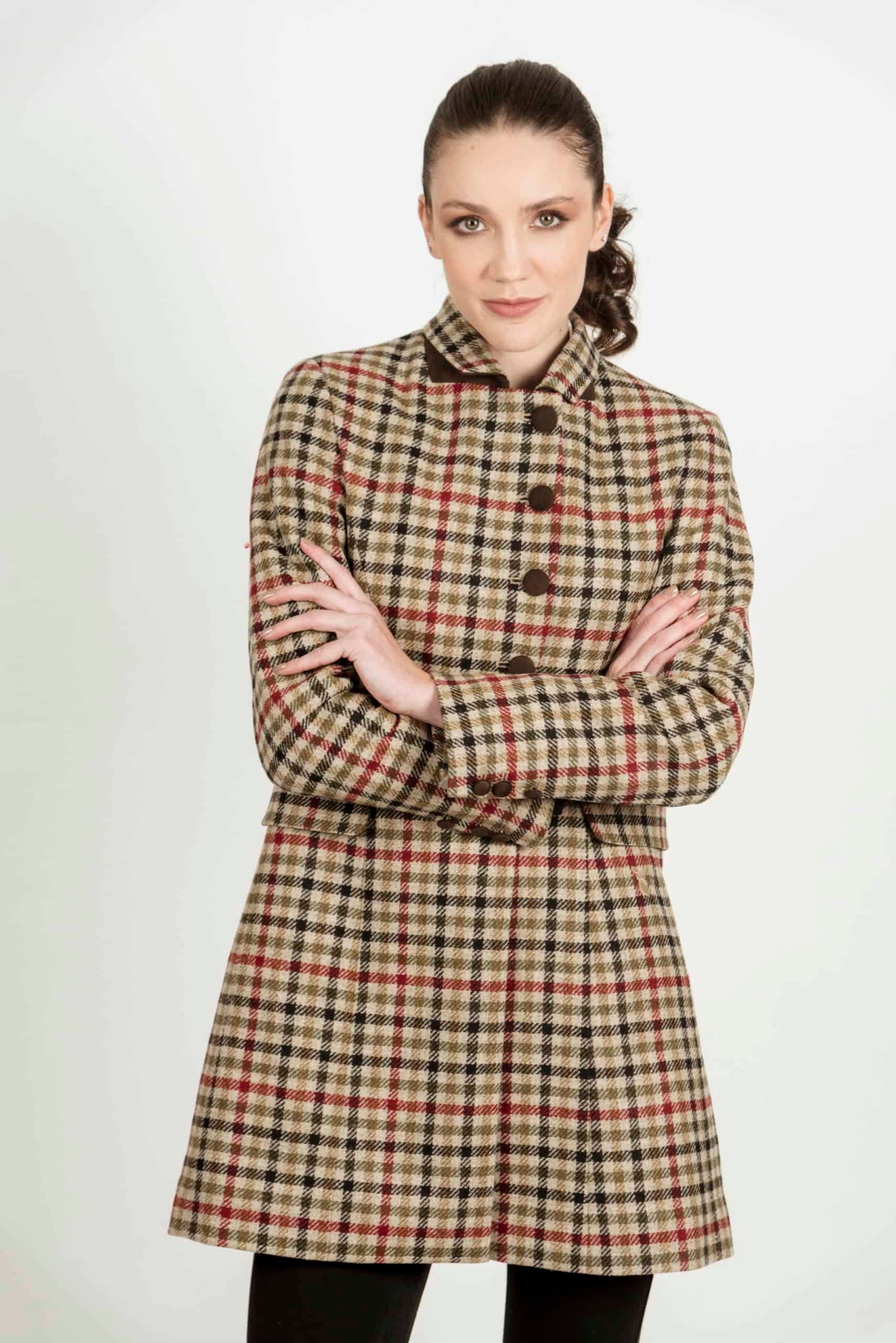 Very often the first thought when we go outside in winter is about how we can dress warmly to ward off the chill. But childrens Halloween outfits are rarely designed for warmth and you're also on show to neighbours and the public, so those indoor jogging bottoms and oversized hoodies, will simply not do.
The best advice is to dress more warmly than you think you should for the forecasted weather.
It's important not to wear cotton next to your skin, cotton jackets like Hartwells Lilian Blue Cotton Linen Jacket are great for Halloween trick or treating or the after party on the terrace, but have a non cotton garment as the first layer against your skin.
Think about layers, if you have layers rather than one large thick superwarm top, it's easy to remove a layer if things get a little warm, and think about the weight and ease of carrying those layers. Hartwells Amanda knitwear range is the perfect solution, as it is lightweight and so can be popped into a backpack or little duffel.
These beautiful garments are decorated with stunning embroidered pheasants, and available in 3 gorgeous colours of navy, taupe and olive. Made from 50% Wool, 25% Viscose, 25% PA, with a stylish round neck collar. Plus having a spare top is never a bad thing in case the Halloween "Apple Bobbing" gets a little competitive, or the toffee apple coating succumbs to gravity.
If you're going away for Halloween, it's always a good idea to pack things you can wear multiple times, especially when it comes to big items like coats and jackets.
After all there may be an after trick or treat party, or the children ensconsessed at home, while the adults retreat to a lovely local pub.
One item that fits the multi use requirement is Hartwells stunning Anna pure wool beige check coat. Our new Anna coat is a mid-length pure wool coat that adds an instant look of sophistication to any outfit. In a classic beige check print and with padded lining it will ensure you stay warm, but without the feeling of a heavy coat. It's as comfortable to wear as it is stylish in appearance.
If you want something to hand to keep the wind of your neck or help keep the hair in place whilst you supervise excited youngsters out trick or treating then, a beautiful sabrina 100% Italian silk scarf in rust (as close to Pumpkin colour as we have) can be swiftly produced from your coat pocket or handbag.
Always make sure you have enough clean, dry socks on hand and a second shoe option in case you face some unexpected rain or puddles. Maybe being British makes unforseen rain, not so unexpected?
Whatever you do for Halloween it will involve being outdoors in some way, and when keeping an eye on your children as they join the excitable throng, you will find yourself standing around quite a bit, or walking very slowly, so it will feel much colder than usual.
Even for countryside folk in the British Isles, we are used to exchanging warmth and comfort to maintain our fashion. Just because we have to dress for the weather should not mean we stop worrying about style. You shouldn't have to sacrifice your look and authentic self expression for the weather if it doesn't feel right.
Much of the thought behind the fantastic Hartwell Autumn/Winter collection, was directed to ensuring that we give your lovely customers what they need in terms of quality, warmth and layering, but keeping that uniqure styling so that no matter where you are at Halloween, you are feeling fabulous.
Lesson Learnt as we close
Once Halloween is over you can learn from yourself by remembering what you wore and comparing it to the temperature. Also note what body parts are feeling the chill and adjust for the next Autumn/Winter event, and add or carry those extra layers.
All of the garments in Hartwell clothing's stunning range are designed with quality in mind, so that no matter what the season there is always something to make sure you look good and feel great.
Live well, dress well, Hartwell.