What are American Ladies looking for in terms of chic summer styling for 2023?
Are fashion trends across the pond so very much different than here in the UK and are American ladies based in the UK and Europe taking up the local trends in ladies' clothing.
The Hartwell team decided to take a look into summer styles that sit well with our American cousins. Some fashion staples like summer blouses and vibrant-coloured, quality scarves never go out of fashion, but trending colours, styles and accessories change.
Let's take a look.
The 2023 summer look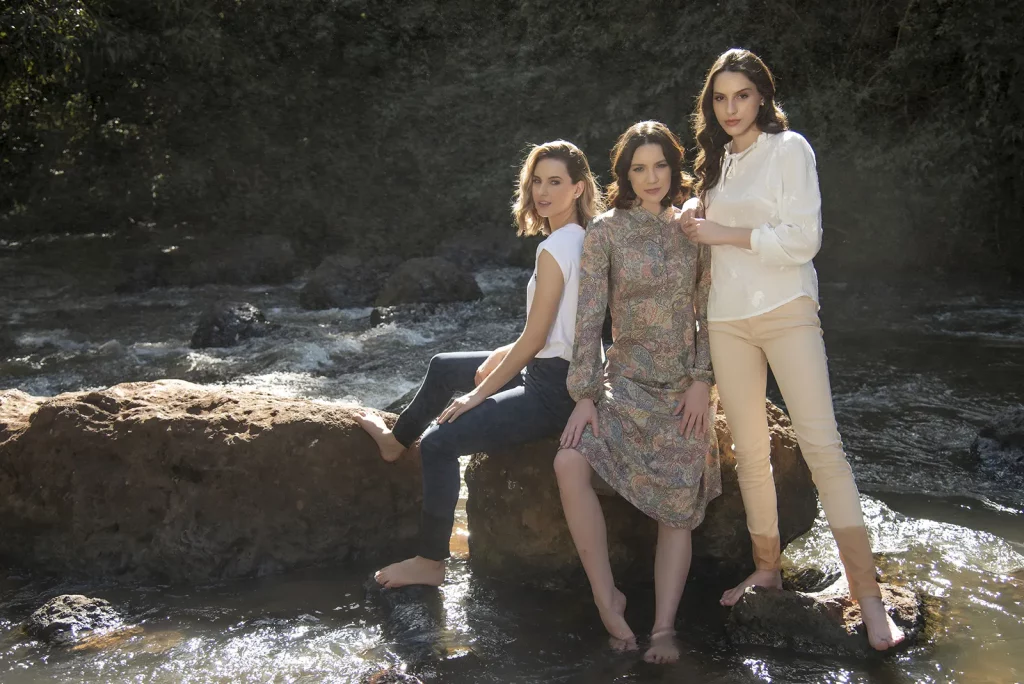 The New York fashion week brought us some thought-provoking designs and ideas as did the fantastic London Fashion Week. As always the inevitable questions arise about practicality and the transference of complex designs to the high street.
Certainly, it was evident that for American Ladies, florals are back and will be bigger and bolder than ever. As a timeless trend, florals always have a significant place in your spring/summer wardrobe.
While florals might not be exactly groundbreaking for a spring wardrobe, their resurgence for summer outfits has bloomed from East Coast to West Coast and the US as usual is big and bold.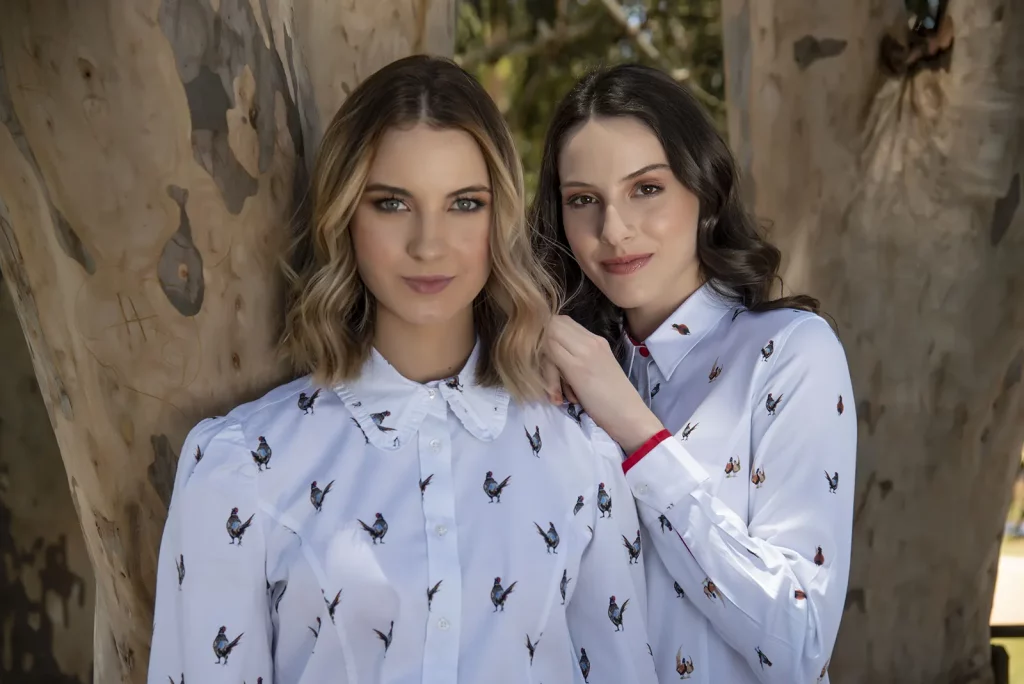 Large-scale bloom prints were seen prominently on the runway at London Fashion Week with designers such as Richard Quinn, Paul & Joe and Rixo, embracing beautifully printed florals.
At Hartwell Clothing, while our designers avidly follow industry trends and new technologies, fabrics and ideas, they love to put their own spin on style. Our ladies' blouses are already streets ahead when it comes to bold and lesser-stated floral prints, with vibrant colours and an easy-to-wear cut that shows off your figure.
American ladies want to make maximum impact, when they step out of the door and our ladies' clothing range is increasing in popularity with the "gals" from the USA.
As the Hartwell brand increases in popularity so do our wonderful stockists in the USA, so if you are in Kentucky and searching for British luxury with Southern charm, then visit the lovely people at Hound & Hare in Nicholasville, Kentucky.
2023 summer style options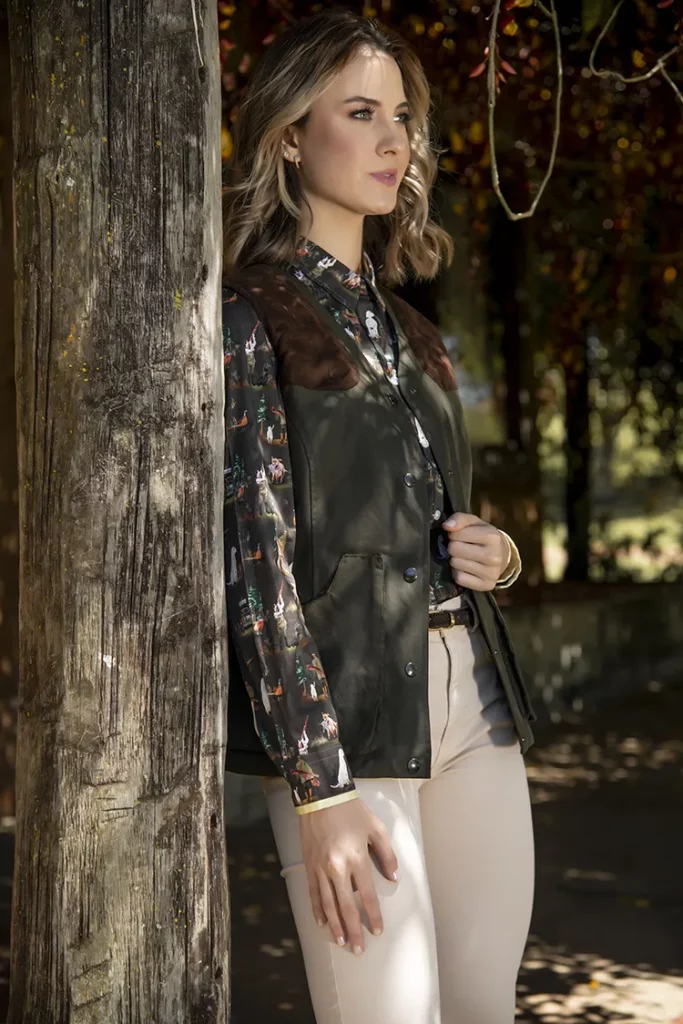 Bold, bright florals and oversized and statement blooms are the industry loves but ditsy prints are still equally as popular and always stylish with summer dresses and ladies' blouses.
Our lovely Malu Ditsy Yellow frill-neck luxury blouse, with a frill neck, stud pearl buttons and a cute ditsy yellow floral print on a yellow fabric, creates a wonderfully feminine look and looks as good in a New York bar as it does shopping in Miami.
Bold floral is what the Hartwell Black Flowers luxury cotton satin shirt is all about, and comes with double buttons on the cuff along with a conveniently
hidden modesty button. If you're a southern gal and used to being out in the country then it's a perfect day or evening item to go with designer denim. For American city girls, it's great for the office or that important lunch with a formal skirt or black pants.
To really make a stand-out outfit you can contrast with one or more of our stunning 100% silk scarves worn either as a shawl, neckerchief or simply knotted through a belt loop or as a loose belt. It's also a super handy item if (as is often the case in America) you find the office or restaurant air conditioning is just a little too chilly.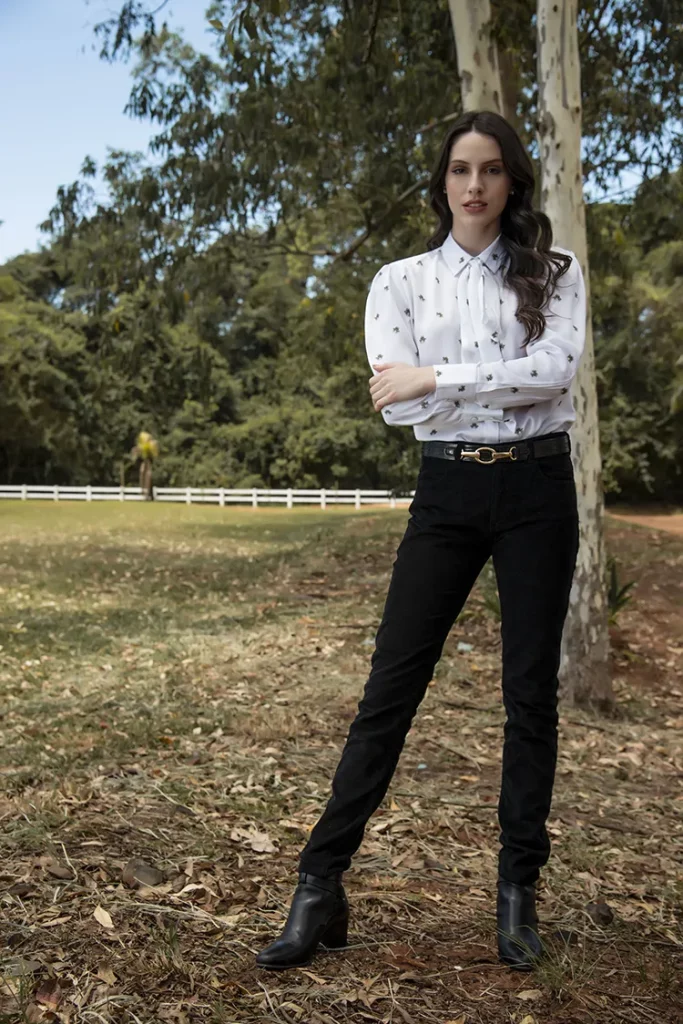 Hartwells Sabrina Jade scarf embodies this summer's trend with its beautiful large flowers and is a specially designed country-printed silk scarf. You can feel the quality and see it in the gorgeous detailing of classic country motifs. This 100% Italian silk scarf is printed on both sides and adds a touch of class and style to any outfit.
2023 is going to be one of the best ever for summer blouses, dresses and beautiful, stylish ladies' clothing that will cover you for a host of summer occasions, by filling your wardrobe with the glorious colours of summer and ensuring that you avoid those 'nothing to wear moments.
Printed blouses will add an instant uplift to everyday basics, bringing classic blazers and tailored pants into the new season and giving ladies a chic way to style for Summer 2023 and helping to deliver wardrobe items that are multi-purpose and suit a wide range of occasions. Our ladies' blouses come in a variety of country themes and you will have your friends in the USA enviously glancing at the beautiful prints that depict classic British country themes.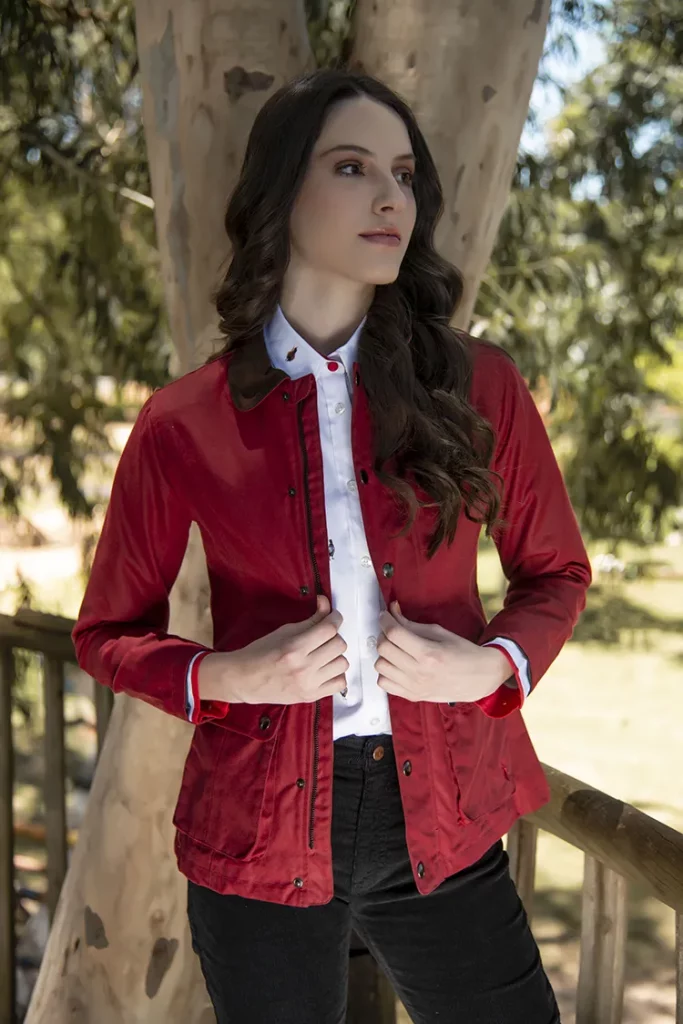 American ladies are ditching the winter look and getting ready to embrace colour. Those who buy Hartwell are also always delighted by how practical our Ladies' Clothing range is. You can still look good in a warehouse, on the ranch or at a small-town party. Fashion is creating a style that's your own.
Another very good reason to own a collection of quality scarves is the American love of open-top cars. It's all very glamorous cruising Route 66 or sweeping around the curves in California, but the hair does take a significant beating and you need to make sure that you and your outfit arrive in a presentable state.
Make sure you have a stylish silk scarf in your weekend bag, it will be one of the most used and adaptable accessories you ever pack.
Military styling and cargo pants were another strong trend across the catwalks and for ladies who love to hike in The Rockies or ride daily in Texas and Nevada, it's great to see these garments taking centre stage.
So many options to make sure they are not drab and can be used for multiple occasions, pair them with stylish and chic ladies' shirts, blouses, scarves or knitwear.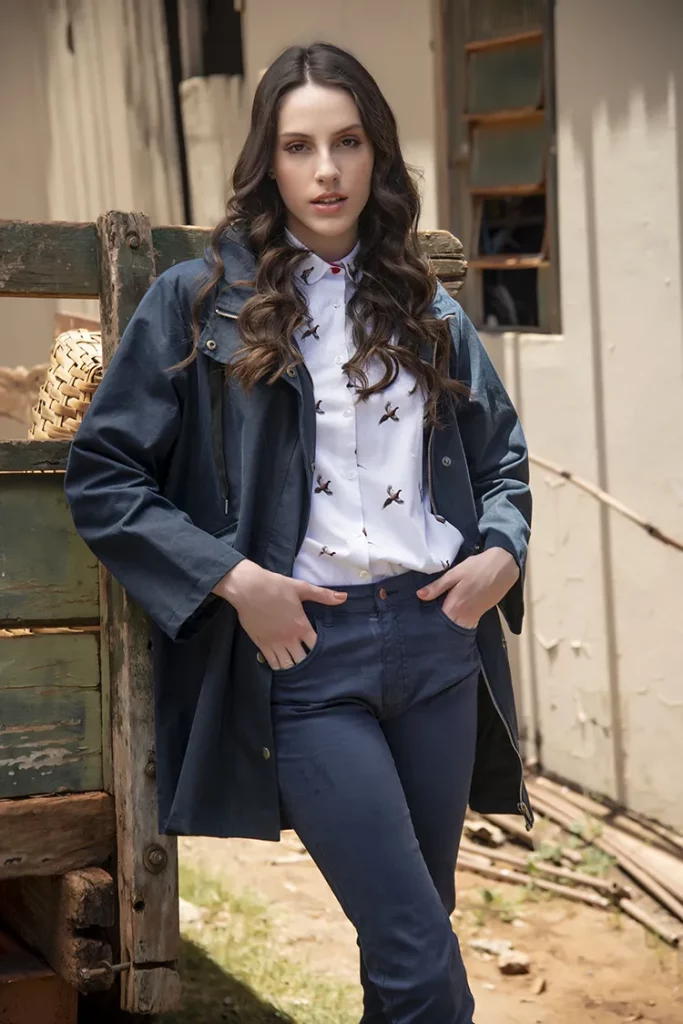 For American ladies who want ladies' clothing that has a truly British style and gives your summer 2023 wardrobe a fantastic mix of day and evening wear, we have everything you need.
Even though online ordering from Hartwell is very simple if you want to feel and touch our stunning garments first, then visit our New Jersey stockist. Just an hour's drive from New York you can visit Griffin and Howe in Andover, New Jersey for great service and see the Hartwell quality for yourself.
Let's Close
Make the summer of 2023 your fashion statement summer. Be different from the American mainstream fashion trends and make your style all about you.
When you're at a party or out with friends and somewhen says, where did you get that blouse I have never seen anything like that before, or I love that scarf and the way you wear it, it means you have arrived as an American ladies' clothing style leader.
Live well, dress well, Hartwell.