Few in the world of fashion could deny that Texas is a fashion-conscious state with its ladies wearing everything from the stereotypical denim shorts, cowgirl boots and check shirt to Gucci, Armani, Prada and Valentino creations, draping the well-off ladies of Dallas.
But Texas and its fashion trends are above all else "country style" and country wear still dominates many wardrobes in the Lone Star State.
So why are we at Hartwell Country Clothing talking about the Texas girl look you may ask? Well over the last few years that look has made the journey across the pond and is becoming increasingly popular in the UK with country ladies who are looking for a sense of individuality, and at Hartwell, we wholeheartedly embrace individual fashion spirit.
So, how can you style this year's wardrobe to dress like a Texas girl?
The Texas Girl Look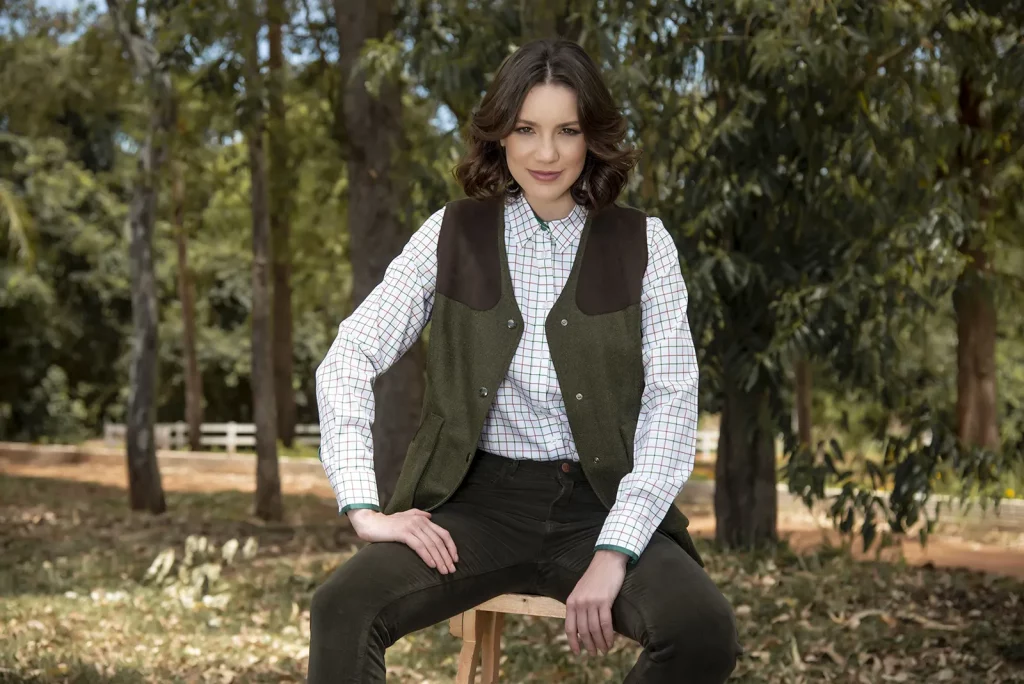 You don't have to have been to a rodeo or own a pair of cowboy boots to pull off the Texas girl look.
Many of the colours are very relevant to summer and Autumn here in Great Britain and focus on a rustic palette, bejewelled with bright yellows and oranges to reflect that "Good Ole Texan Sunshine"
Your favourite jeans with a stunning country clothing shirt or blouse keep you fairly casual, but with the right shirt and accessories, you can raise the Texas girl style to a new level without having to follow the Dallas trend of wearing all the jewellery you own at one time.
Hartwell country wear collections have a wide range of fantastic items that you need in your wardrobe to pull off the look. Our Layla check cotton and satin shirt is ideal with smart jeans tucked into boots or to lean towards the Texan's love of hunting in the wild why not add Hartwell's Harper Red Hunting shirt to those jeans?
If you really want to make a splash of individual style then you can really embrace the Texas girl look with a stylish cowgirl hat, that will make heads turn in the local pub, town centre or city coffee shop. That is until envious eyes are cast at your stunning Hartwell creation.
Texas girls make country style a part of everyday wear, while still being incredibly chic and stylish, and that's what you can achieve with Hartwell country wear. For Texas ladies and any visitors to the state, drop into Josephs Vintage Guns in Richmond for a real Texas welcome and some Hartell garments.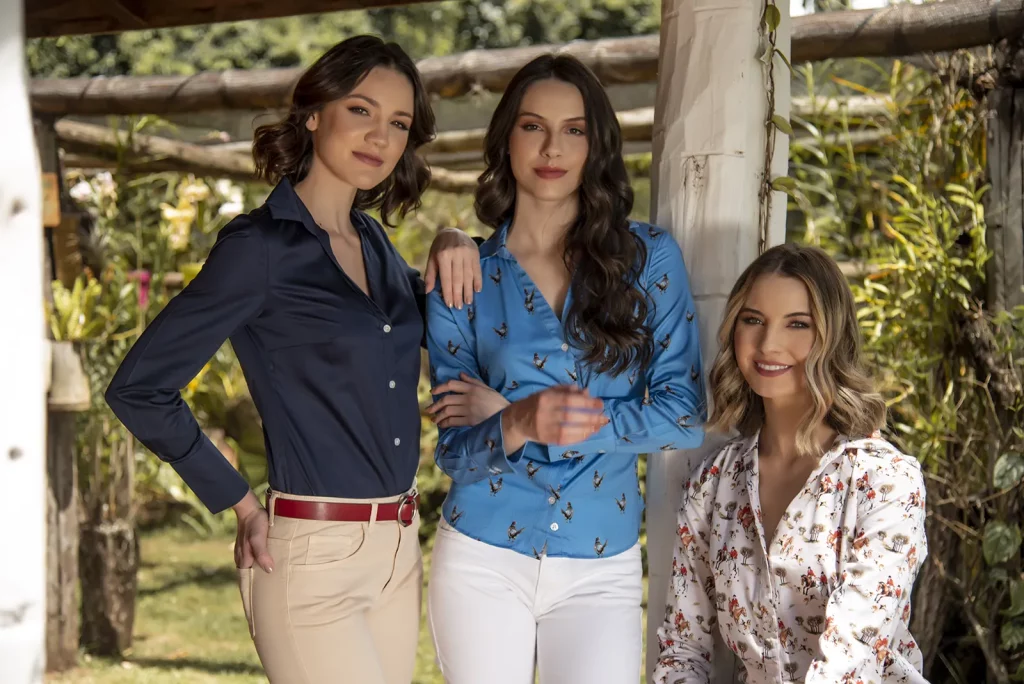 If you're really looking to embrace the Texas girl look and have gone all out with a pair of cowgirl boots, then think about pairing them with a stunning printed dress.
While many people would say that denim could be called the unofficial fabric of Texas, don't be surprised to find that Texas girls love to dress up and wear dresses.
Match them with a big buckled belt and leather handbag with some contrasting colours and that sort after Texas look is right there. A couple of country clothing ideas to add to your wardrobe for this look would be our new Alina Green Flowers dress which would contrast with anything leather and is great for days out or summer fetes and country shows. If you still want the Texas girl look but need to be a little more formal, while keeping the country wear styling in mind, then accessorise our wonderfully chic Claudia Black Knitted dress which already has an understated buckle as part of the design.
With its luxurious base colour you can go wild with your cowgirl theme and add fringes, leather, hats or a stunning handbag, this lovely item affords the owner almost endless Texas girl styling opportunities.
Being British we might not pull it off with as much natural ease as Texan girls, but the basics of cowboy style aren't hard to master, and we think our lovely British country ladies will add their own chic style to the look and keep a little of that quintessential British country wear as part of the ensemble.
The Texas Girl Look is not all about sunshine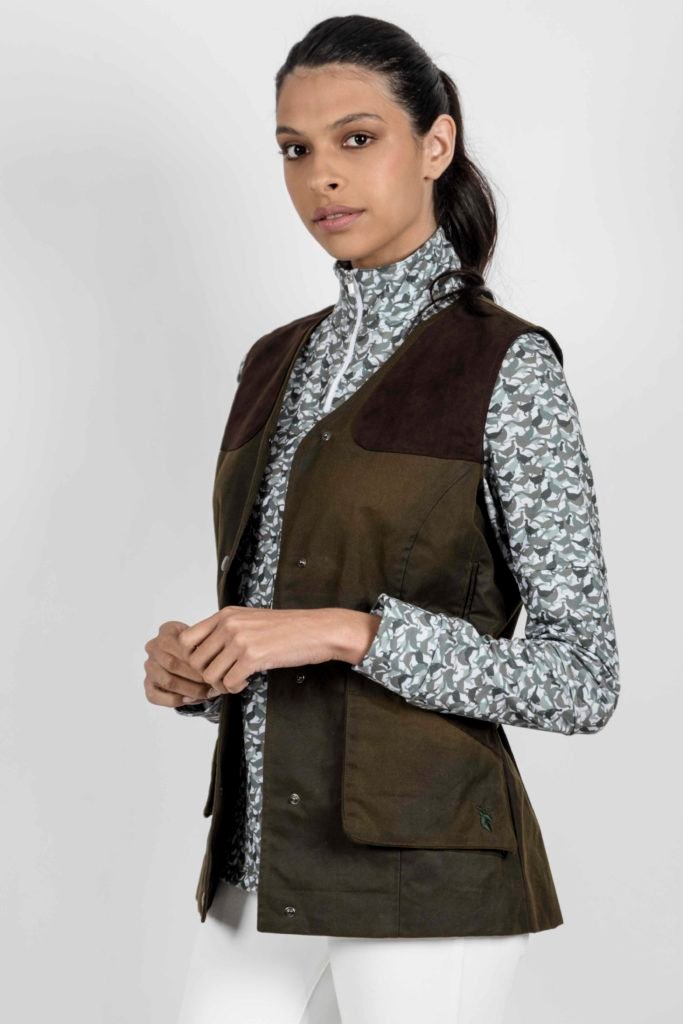 Yep, you might be slightly surprised but the Texan girl look has to adapt for the cold in the winter as much like the British Isles, winters in Texas can often drop to below freezing at night, so wearing their "daisy dukes" is not an option for even the hardiest Texan ladies.
One look at our stunning June Stone jacket and Rose Beige jeans combination on page 22 of the Hartwell Spring Summer look book, will give you exactly the kind of Texas girl look you can pull off with Hartwell country clothing.
Take a look at another great outfit to add to your wardrobe for that Texas girl styling with the beautiful Katrina Olive Gilet over a country shirt paired with our wonderful Rosie luxury cotton stretch jeans. These beautifully cut jeans have been carefully designed to flatter the female form, and the soft lightweight cotton has plenty of stretches to allow ease of movement. The waistband sits on the true waist.
Cowgirl boots and a Stetson hat are optional.
An important aspect of aspiring to any fashion trend is to always think about comfort and practicality. It's great to look chic and while Hartwell country wear looks and feels fantastic, and ticks all the "chic style" boxes, our cleverly designed range still remains practical around the farm, on the land or out for a ramble.
Don't forget those important accessories such as leather belts with prominent belt buckles, leather handbags, a shawl with a fringe and even a bandanna will work.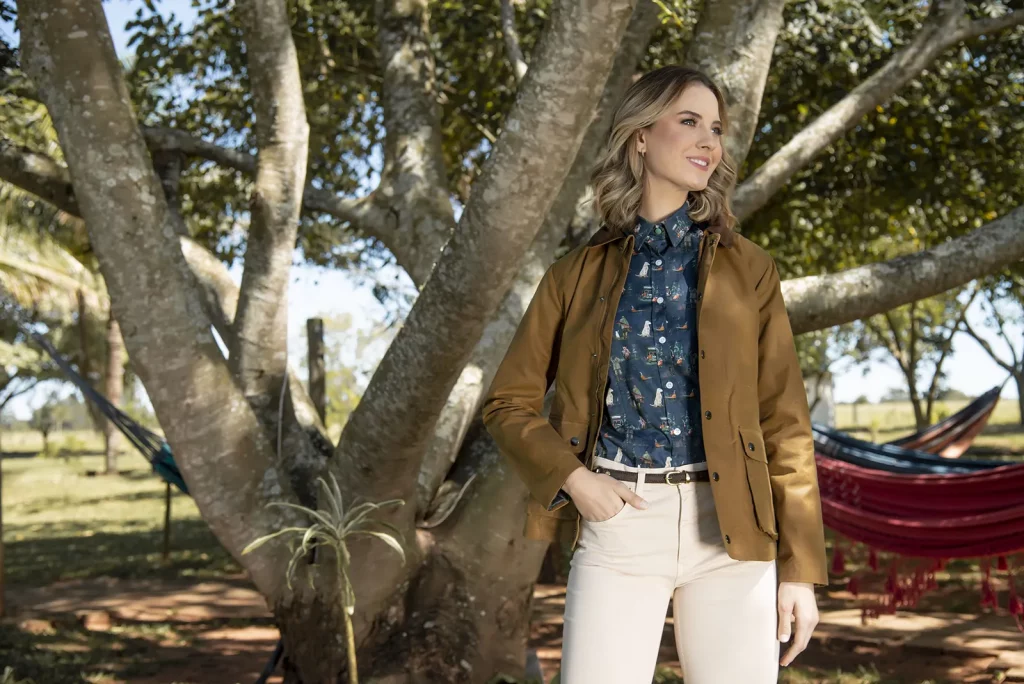 And finally
It's easy to see why the Texas girl fashion has grown amongst British country ladies as there are a lot of similarities.
A visit to Josephs Vintage Guns in Richmond, Texas will show you how seriously the ladies in Texas take their country fashion styling.
Everyone wants to look stunning and have some individual style, but for those who spend their day on the ranch or out on the farm or paddocks, outfits need to be practical and hard-wearing.
You also need to be "outfit ready" for a sudden pub lunch or impromptu birthday party and be confident that you feel good in cities, towns and out in the great British countryside.
Hartwell's range of beautiful country clothing and practical country wear continues to grow as we receive feedback from our lovely Hartwell customer family out there who let our designers know what they want to see in the next Hartwell clothing collection launch.
Live well, dress well, Hartwell.