2020 already feels like a bygone era, doesn't it, snatching within its wake our vivid memories of mid-lockdown walks in the deep countryside.
However, Hartwell never strayed too far from the countryside, taking our sweet time this year to craft designer country wear clothes for you to wear in a coffee shop as comfortably as in the fields or while you go shooting.
We are lucky to be part of a lively country scene that communicates vividly about its country-related passions. With 167 annual agricultural shows, the UK's country fairs and shows are very much worth a visit for any country lover – novice or connoisseur.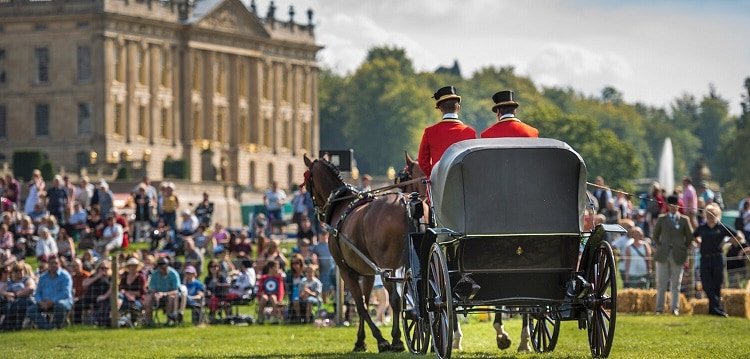 British Country Fairs: the essence of the country
Rows upon rows of local produce, cattle display, shooting shows, and UK-based clothing brands such as Hartwell are at the core of any country fair, breathing cattle-perfumed, local freedom. British country fairs are the very place to learn about countryside-related arts firsthand; food, forestry, gardening,…
This year, most country shows were canceled, to our grand disarray, and much like you, we are looking forward to expanding our horizons in the countryside again at the earliest, mixing with many a countryside devotee around cheese, wine, and shooting shirts.
The British Countryside Fair & Show scene being prevalent during the sunny times of the year, you would do wrong to pass on a visit to one of the many rich agriculture-orientated shows – especially now that we might, at some point, be allowed out again.
5 British Country Fairs & Shows you need to visit this year
Out of the dozens of existing country fairs in Great Britain, we have selected five that you need to visit at least once in your life.
The Royal Bath & West Show
When you feel like going back to the sources, why not pay a visit to the Royal Bath & West show? Milk tasting, hands-on farming experiences, vintage machinery, cattle displays and so much more is to be found at this show so complete that it could borderline be named a festival. The whole family can enjoy the Grand Parade of Livestock and great British produce throughout a fulfilling fair day.
The Great British Shooting Show
If you are more of an outdoorsy sports person, on the other hand – and whether you are a professional, an expert, or a shooting enthusiast, the Great British Shooting Show is made for you. The shooting industry's leading characters and manufacturers display the very latest shooting-related products in the British Shooting Show, from rifles to airsoft, and will be based near Peterborough in 2021.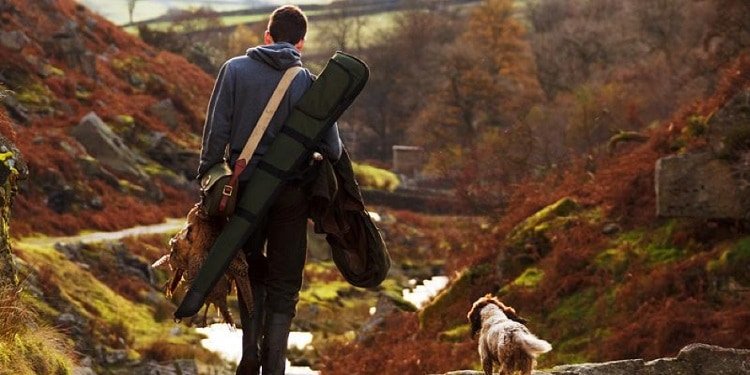 The East Anglian Game & Country Fair
Taking place in Norfolk, the East Anglian Game & Country Fair is the one to visit for a guaranteed flavourful day. Whether you are into canine and equestrian events or a forestry enthusiast, you will find yourself surrounded by countryside lovers who always traveled to the East Anglian Game & Country Fair to take part in friendly competitions and witness high-quality animal shows – and much more!
The Great Yorkshire Show
The North's leading country show, the Great Yorkshire Show comprises any and all animal-related activities, from livestock judging to hound shows and even sheep shearing.
Woodworking demonstrations, garden shows cohabit for three days with professional fashion shows and cookery classes. Verily a complete and unmissable show for any countryside enthusiast.
The Game Fair
An unmissable country show, the Game Fair (in Warwickshire next year) represents all kinds of producers and brands whose activity is related to the countryside. Archery, falconry, and fishing are but a few of the exciting activities that take place at the Game Fair. As countryside enthusiasts as much as the next person, this year, Hartwell will be greeting the Game Fair – taking a stand for the very first time. We cannot wait!
The British countryside births rich produce and endless opportunities to discover the world right at our feet. Fishing, hound shows, shooting, and cattle parades – after a year painstakingly suspended in time and space, British country fairs are definitely the 2021 breath of fresh air we all desperately need.
Come and say hello at the Game Fair in Warwickshire, on July 23-25, 2021.