Early humans were active hunters of horses, and horse remains from the Ice Age were found in Pakefield, Suffolk dating from around 700.000 bc. The general consensus among historians is that the known history of the horse in Britain starts around this time period.
In 2500 bc the domestication of horses began and they pulled carts, rode into battle and subsequently powered the first phases of the industrial revolution.
These days our love affair with horses is equally as passionate, but now they are very much in our lives for recreation only.
With some fantastic horse and hunting prints in the Hartwell Clothing collection, and with many of our lovely Hartwell contemporary clothing customers being involved with horses, in this blog we take a look at working with horses and jobs in and around the stables.
Working in stables with Horses
Until we started our indepth research for this blog, even the Hartwell team, who are great horse lovers, had almost forgotten how many different roles there are in the UK working with horses.
Many people go through a "horse crazy" phase as a young child but what about those of us whose affection for horses turns out to be anything but a phase?
Not all of us can grow up to be horse owners, but there are lots of other jobs and industry sectors working with horses, including, eventing, veterinarian, farrier, flat racing, carriage driving, showjumping, riding school and polo to name a few.
Volunteering is a great way to work with horses. Yes, volunteering isn't technically a job, however, for many equine careers, volunteering can be a leg up in that field.
Working with horses can be one of the most rewarding jobs in the world and there are opportunities for extensive travel and to mix it with the jet set.
Established stable hands are expected to travel with the horses in their care to events in other counties or even countries. This is a good experience but it's not always glamorous, so you will need a few changes of outfit with you.
Hartwell Clothings fantastic range of country themed clothes are all hardwearing and versatile, so you can still be chic and fashionable while you work. We have a great range of Hartwell Gilets, Ladies shirts and tops and for the Autumn/Winter 2023 contemporary clothing collection, we have added some stunning new additions to our range of knitwear.
Hartwell clothing is made with the countryside in mind and with our quality fabrics you will look great around the stables or in the arena as well as at those important lunches and after event cocktails. If you need an evening dress or just feel you want to change up the look, then Hartwells beautiful range of dresses has something for everyone.
Working with horses can be very hard work as the tough chores have to be done all year round and in all of the types of weather that the UK can throw at you.
Hours can be long and very often anti-social (Horses don't celebrate public holidays!) Many stable hands will tell you that it's a challenge to maintain a social life because of the hours they work and that their lives can tend to revolve around their horses. But remember that we all need a work life balance, so while devotion to your horses is admirable, make a little time for yourself, and of course a spot of retail therapy on the Hartwell website, always makes you feel better.
Being a stable hand is a very healthy lifestyles as a stable hand needs to be fit and able to cope with the constant, strenuous, physical demands of the job as a high percentage of your working hours consist of pushing wheelbarrows, carrying heavy buckets and other equipment, sweeping, lifting and generally being on your feet and active, all day, every day.
But of course you will want to ride as well and once you're out on the gallops or helping with practice jumps in the arena, the slightly aching back and shoulder muscles disappear in a heartbeat.
Volunteering is also a fantastic way to learn more about the array of jobs working with horses are available. By spending lots of time in the horse community, even if you're just volunteering, you'll be able to learn what it might be like to work with horses and you can build your riding skills to make yourself more employable.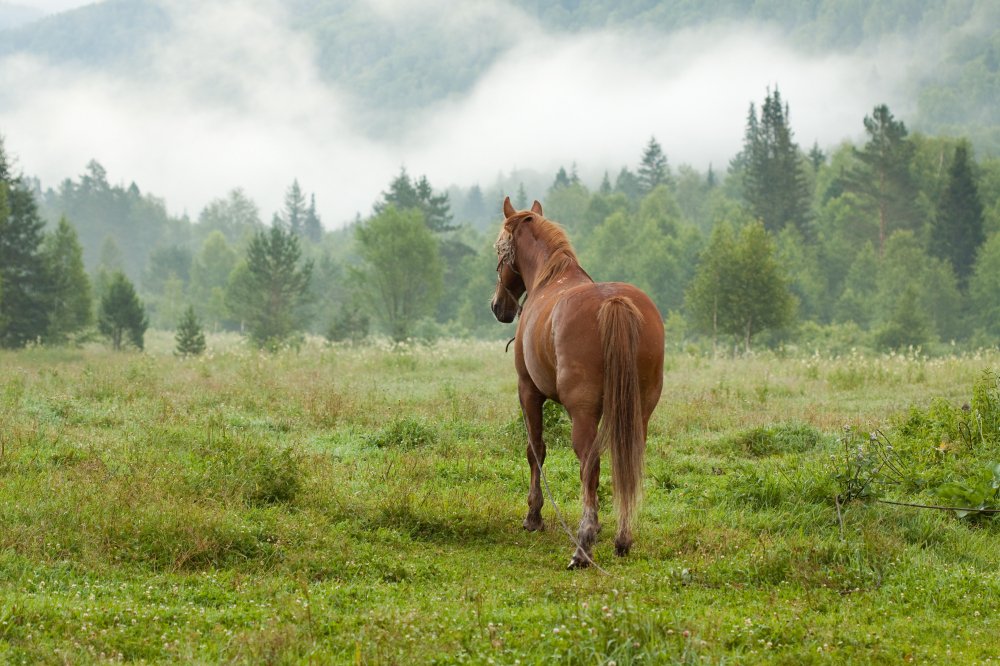 Caring for horses
A good stable hand is very often the first person to notice that a horse is unwell or injured as it starts to act outside of its normal behaviour patterns. The stable hand can swiftly notify the stable manager to get help for the horse.
Not everyone wants to start as a stable hand or even ride as part of their job and the care of horses as an equine vet is hugely rewarding and a dream job for many.
Before you even apply to a veterinary school, you're typically required to have hundreds of contact hours. To get these, become a volunteer at a veterinary clinic.
To pursue a career as an equine vet, you'll need to complete a general veterinary degree at an approved Royal College of Veterinary Surgeons university. There are currently eleven vet schools in the UK.
Depending on the university, this is a five or six-year course. You may then specialise in subjects such as internal medicine or surgery. Spending time doing work experience is invaluable in gaining a full insight into a veterinary career. A period of work experience with a vet is seen very positively by university admissions boards.
Qualifications are not necessary to begin a career with horses but a genuine interest in their care is important. It is possible to take an apprenticeship, foundation course or NVQ in Horse Care if you decide this career is for you.
Becoming a Veterinary Nurse is another great option to consider or take the long work experience and apprenticeship road as a Farrier and work flexibly, while setting your own hours.
As with being a stable hand or trainer it's not all glamorous and a veterinarian's work can be dangerous, because accidents can happen when handling animals. It may be that you have to do something to a horse as part of the diagnosis that they are uncomfortable with and remember, horses can bite with one end and kick with the other!
Plus many vets have found that having half a ton of horse standing on your foot is no joke.
The Close
It takes commitment and strength to succeed as a stable hand. For most, working as part of a team of like-minded people is one of the advantages; particularly when they live-in. Depending on the circumstances, some even go on holiday with their horses!
Luckily for stable hands, quality apparel from Hartwell Clothing does not break the bank.
Stable hands don't have to be top jockeys to find work they enjoy, but top jockeys will have been stable hands first.
Live well, Dress well, Hartwell