Accessories and their use are often a point of debate amongst fashion followers and while it can be said that a number of style Gurus seem to have far too many accessories in their wardrobe, there are others who quite obviously do not have enough. As always at Hartwell Clothing we take the view that how much or little you accessorise is very much dependent on your outfit of the day and personal style. For ladies who love a bit of chic styling turning a quality contemporary country wear outfit Into that special look can be made easy with the right accessories.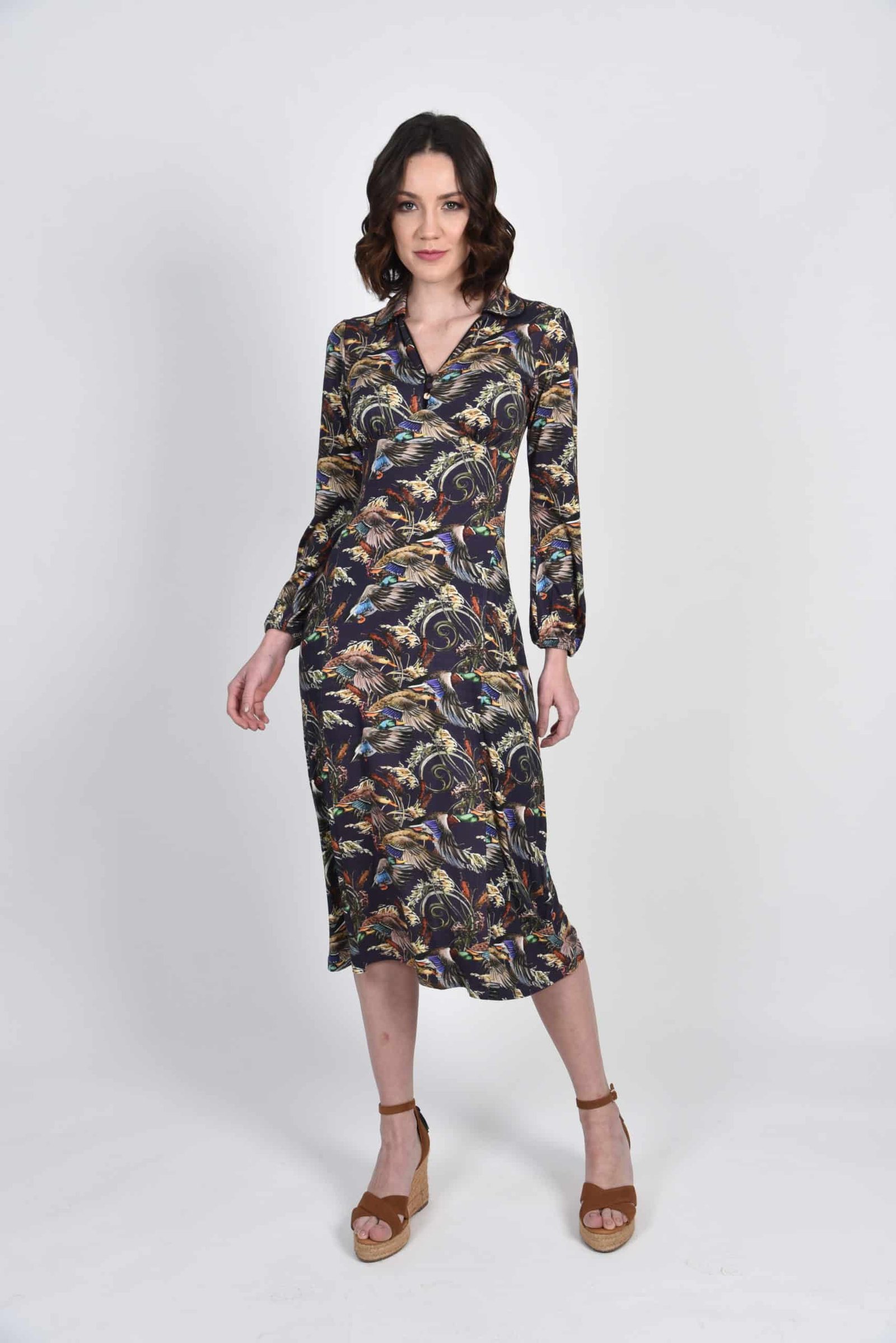 The style of accessories can very much depend on the base garments that make up your outfit. For example if you're wearing a bold print dress, like Hartwell's Sally Navy Duck and Reeds classic dress with its Empire waistline for a great body shape or our stunning Nalia Pink Roses dress with its popular pink roses floral print, but you still need a purse to carry your things, a classic leather bag in a solid colour is a great accessory.
Jewellery is an accessory and again with bold print dresses a simple silver or gold chain to accent your neckline without drawing attention away from the dress itself will work perfectly and deliver a sophisticated chic look. You can use understated accessories to balance out a bolder look. Accesorising is also the perfect opportunity to give those well worn items in your wardrobe a whole new look and feel.
Over accessorise or go minimal
Designer Micheal Kors once said accessories are the exclamation point of a woman's outfit, and although he couldn't have said it any better, and the statement was well received, it might not be the case for everyone.
When we are asked "as we often are" if we would recommend a range of accessories to go with The Hartwell Clothing Range, we always comment that it really does not make sense to overload your wardrobe with large amounts of accessories just to elevate your outfit. It is better to buy a well cut high quality Hartwell Clothing garment that aside from personal items, will require a limited amount of accessories to make the outfit look stunning.
When you wear a lot of different accessories, it can mean that they can end up competing for attention or can totally overwhelm your outfit.
But of course being in the fashion design sector we also fully recognise that carefully coordinated accessories can really finish off an outfit, ensuring it stands out and makes a huge statement of your personal style. Thoughtfully applied accessories can instantly take an outfit from simple to stylish in a heartbeat making you look chic and fashionable. A resounding winner in the accessories locker are good quality ladies scarves.
The beauty of a good quality scarf like Hartwells 100% Italian Silk scarf range is their versatility. Scarves can be worn on your head, around or across the neck, or even as body scarves in a wrap or simply ordering your belt or waistband. A pair of Hartwell Rosie Luxury Stretch Needlecord Jeans in black, look simply stunning with a Sabrina foxes 100% Italian silk scarf in Navy or Turquoise through a belt loop or on your handbag.
Leading nicely onto handbags. For many ladies handbags are a wonderfully versatile accessory with a wide variety of uniquely different styles, materials, textures, and colors. Owning two or three classic handbags and a couple of small clutch bags will give you plenty of accessorising options with bags.
Size matters so experiment with different size bags and pairing accessories of different colors, textures, and patterns to deliver the look you want. With many of our vibrant Hartwells Ladies Shirts, a fairly plain bag will work better and will not distract from the fabulous prints and colours of your beautiful shirt.
However if you already have a much loved colourful bag, the 100% cotton Zoe Plain Oxford shirts in a range of single colours, will work perfectly.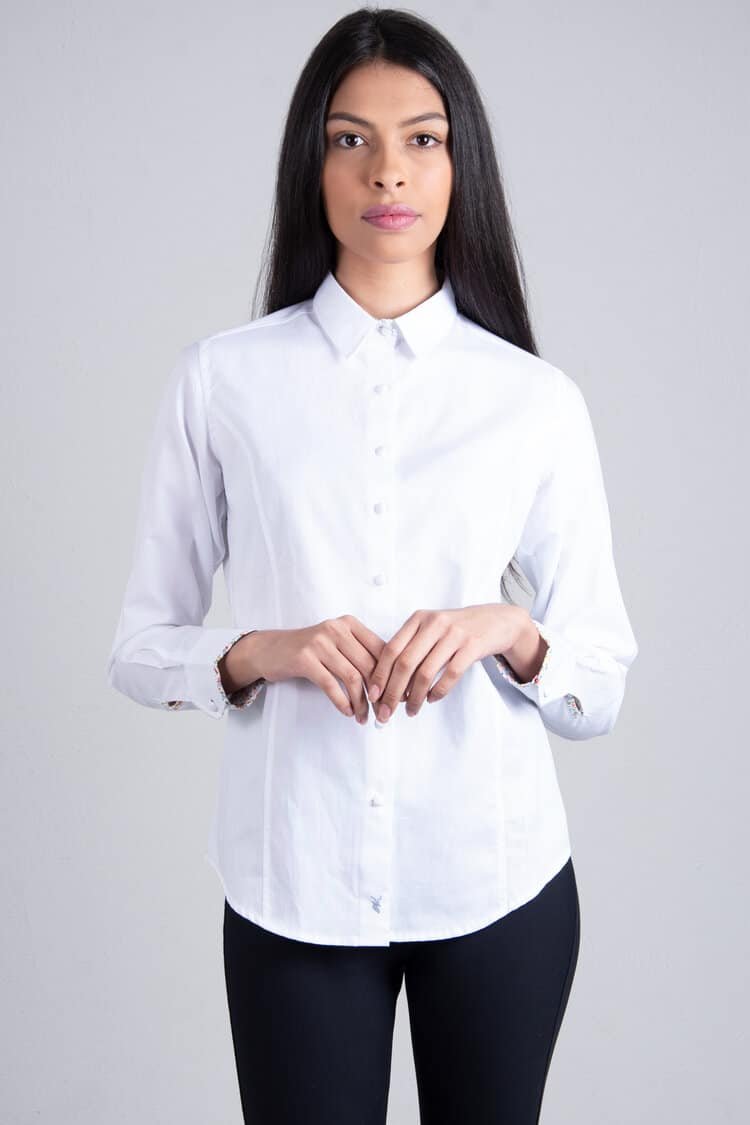 A note worth making is that when your looking to buy new accessories, you should pay attention to specifics, such as the neckline, overall silhouette, and colour or colours of your outfit. These factors will help you choose the right accessories to send the important style message you want to convey.
Closing of on Accessories
People make the mistake of piling on all the accessories they own at once. When it comes to accessories, less is usually more. If you're wearing jewellery, a watch, a scarf, a hat and sunglasses, no one piece will stand out, and your outfit will end up looking cluttered. Choose a few accessories that accent your outfit and highlight the features you want to be bold with.
On the other end of the spectrum, maybe you're attending the wedding of a close friend and are wearing a timeless gorgeous black number like our gorgeous Claudia Black Knitted Dress which with a black belt and metal buckle feature is already partially accessorised but by, choosing an understated pair of black heels with a personal touch like an heirloom necklace or a statement hair accessory and a understated a complementary clutch to hold your things, you are ensuring that you do not outshine the bride or the brides mother.
Accessorising an outfit for any occasion is as individual as choosing from a menu, so make it yours.
Live well, Dress well, Hartwell.