Did we have a summer? That's still a debatable question for many people in the UK, but there is no doubt that we are starting to experience the onset of winter and the predictions are that it could be a long one.
The biggest winter fashion trends for 2023 are very classic, with the looks of the season beginning to read like a list of wardrobe essentials. The trends of Autumn/Winter 2023 are set to be more wearable, featuring impeccable tailoring, timeless silhouettes and the kind of closet staples that would actually feel at home in your everyday wardrobe.
So let Hartwell Clothing help you get your styling head firmly around the winter fashion trends for 2023.
Where will the 2023 winter fashion trends take us
Creating an autumn wardrobe needs to meet the basic Autumn needs of comfortable and cosy but in no way does that mean that you have to sacrifice style to be cosy and autumn ready.
With Hartewell's autumn fashion trend tips to create your dream autumn wardrobe you will be very comfortable, nice and cosy on days and evenings out or in the workplace and stylish with a dash of chic, so that this Autumn's wardrobe can be about you being yourself and feeling confident.
Whether it's buying a knitwear staple or purchasing a gilet, Hartwell Clothing makes it easy for you to incorporate contemporary country wear fashion trends into your life. Simply shop the Autumn/Winter 2023 collection and use our models for style inspiration.
Knitwear
When it comes to autumn fashion trends you can't go wrong with a basic knitwear garment. Cosy, easy to style and ideal for layering, knitted basics should be a staple in everyone's wardrobe.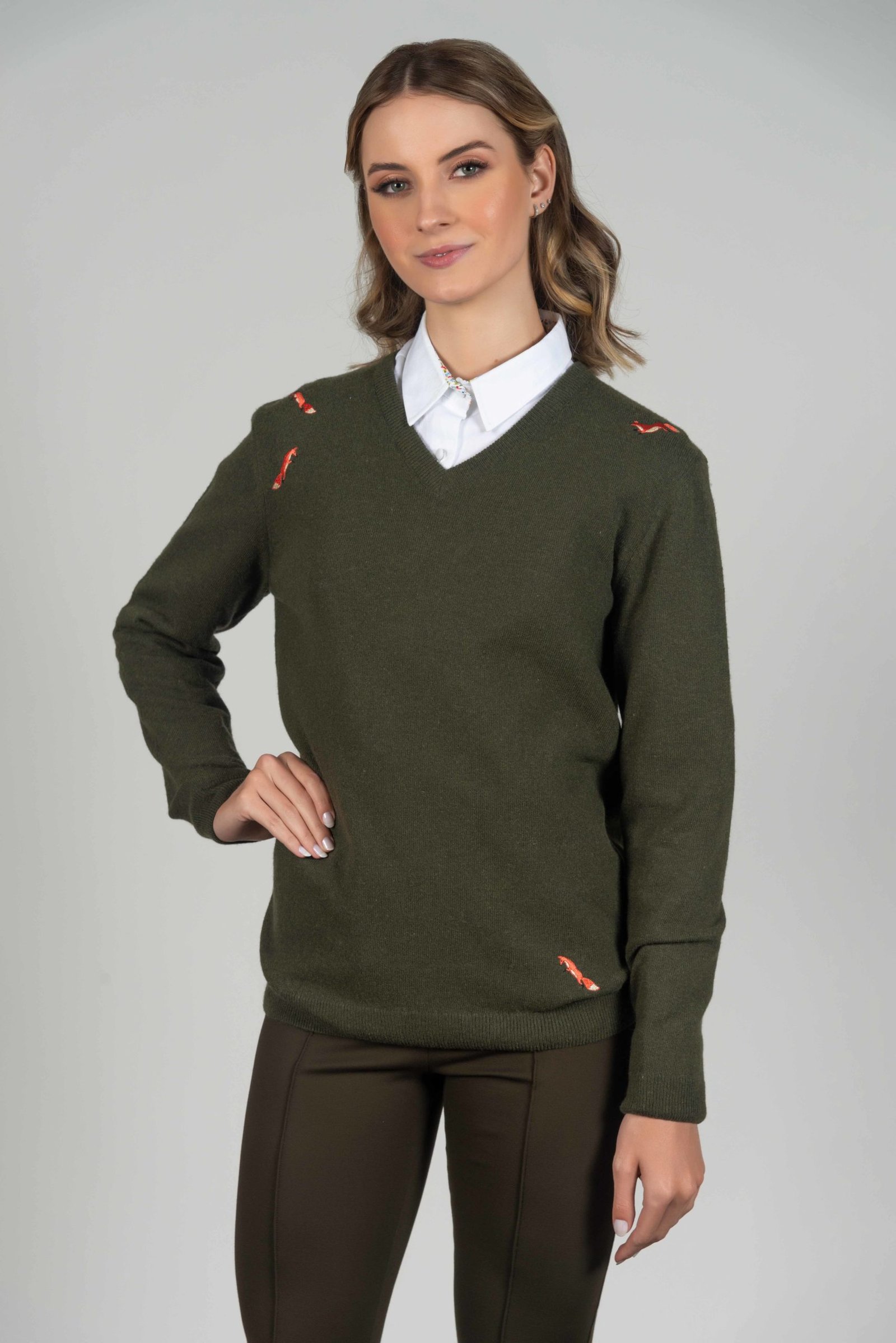 One of our newest and most popular knitwear items is the stunning Amanda Foxes top.
With classic v-neck style featuring a cute embroidered fox motif on the shoulder and waist.
For something a little cosier around the neck with a round neck top, take a look at the Amanda Pheasants round neck top, with beautiful embroidered pheasants, that look great as a layer or over a warm under garment and pair with a chic hat.
The Trends
A big message for Autumn fashion lovers is that florals aren't just for spring. Soft florals with large and small prints are going to be a huge Autumn fashion trend and will be used across a wide range of garments.
As all our beautiful Hartwell lovers know, florals never go out of fashion in contemporary country wear and we will always have something in each of our collections that will reflect the wonderful seasonal florals we see around the British countryside.
This new season we have tried to bring back more of your favourite classic country motifs, while adding some exceptional new fabrics for the first time. Browse the Hartwell Autumn/Winter 2023 collection for bright velvets and warm soft needlecord shirts and dresses. An outstanding floral item we must mention is the gorgeous Lisa Wine Flowers Ladies country shirt.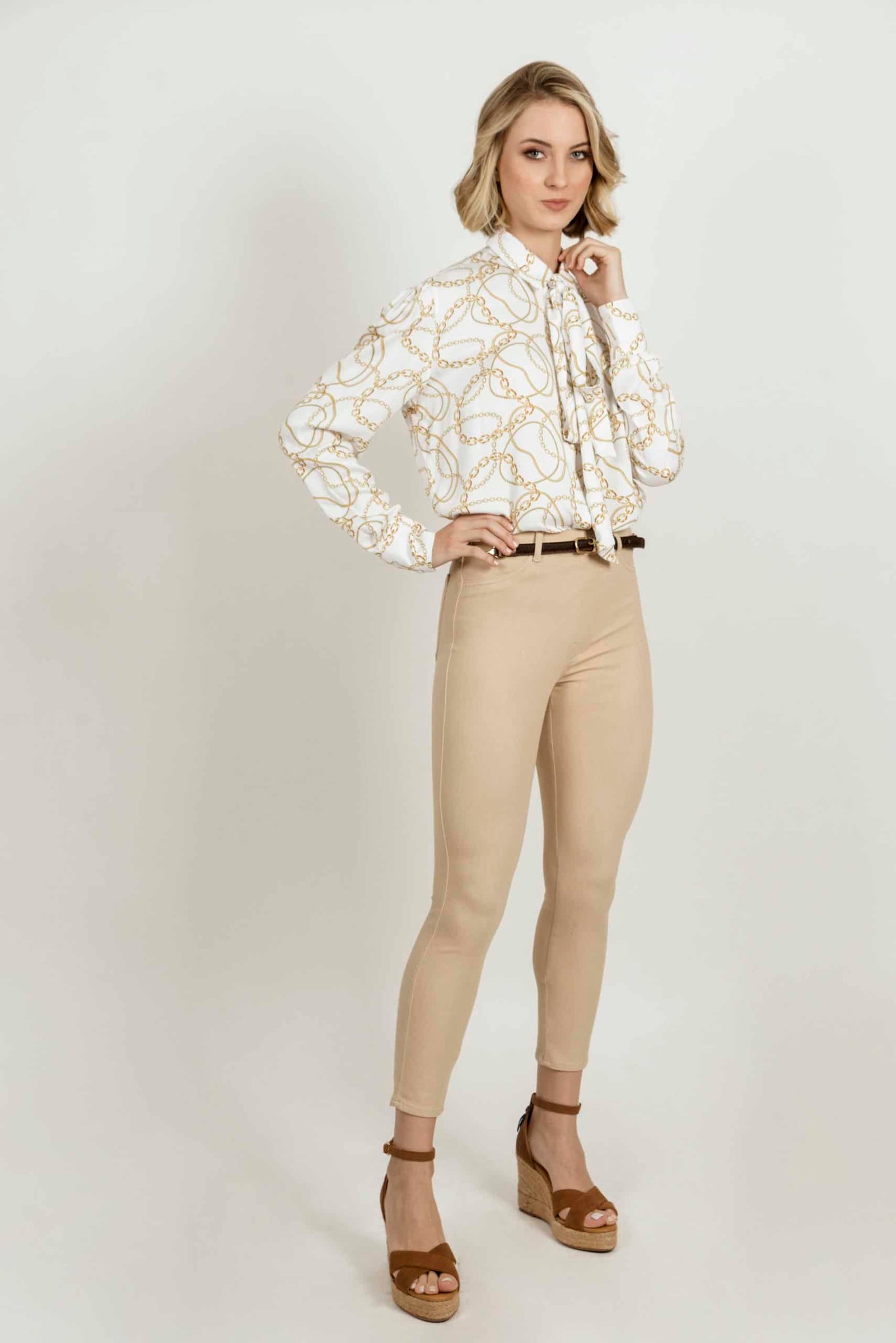 From dresses to coats, we will see Autumn colours and flora inspiring many of this year's Autumn outfits.
The second piece of good news for many ladies who love the contemporary country wear fashion scene is that their favourite leggings will continue to be fashionable as we move into the Autumn and Winter 2023 fashion trends.
This season's leggings remain durable and comfortable but also offer much more in terms of stylish day wear or cosy countryside pub nights, so you can easily dress up or down.
Hartwells Mia Tweed printed leggings epitomise country style clothing with great style and a gorgeous brown tweed print. With a high waisted fit for any body shape, they're perfect for any occasion and if you have a messy day mucking out the stables or rambling with the dogs, these fabulous leggings are Machine washable up to 30 degrees.
Featured in our Autumn/Winter 2023 look book are our brand new thicker Mila Thick stretch leggings that are just perfect for Autumn/Winter.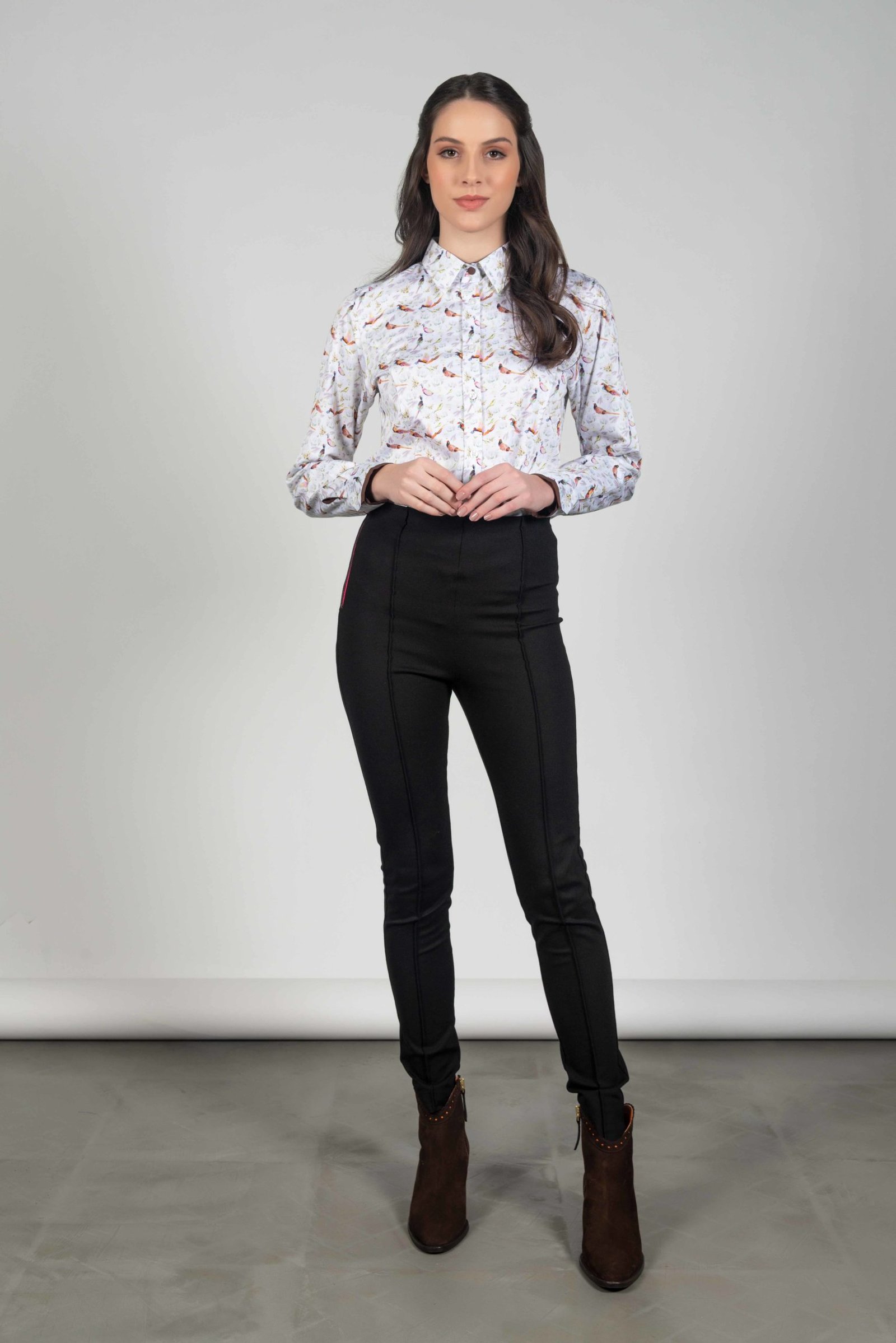 Highly durable and the comfortable stretch fit means they move easily with your body so that stiles, fence posts and excitable dogs are easily negotiated.
Hartwell's versatile leggings are highly wearable for work, on the farm or going out to brunch, and they are also a fantastic way to show off your footwear.
The way we see it at Hartwell Clothing is that this year's Autumn and Winter fashion trends are all about what women want to wear that's sustainable, fashionable and comfortable. And if it's one thing we support 100% is sustainable manufacturing and shopping that is preferable to the throw away culture that damages our industry and our planet.
If you want to add a sustainable essential to your wardrobe for autumn and winter, then you can't go wrong with the tailored Katrina Black Velvet gilet that you can wear for many years to come.
As a growing player in the fashion industry we are aware that fashion is often at odds with itself, moving from one trend extreme to the next between seasons as designers seek to offer something fresh.
And a channel we have noticed being very much at odds with itself is hand bag and bag selection.
Large printed or colourful totes filled the catwalks for Spring/Summer, so naturally, the industry has switched things up and decided that for the next few months they are bringing clutch bags to the fore. This is despite many ladies testifying that unless it is for a very formal event clutch bags just aren't practical.
Can you imagine turning up at the stable or farm shop, sporting a clutch, just to follow a catwalk trend.
With Hartwell's June Wax Jacket or our Ava Pure Wool gilet you have a garment for multiple occasion wear and with practical design in mind regarding storing your daily essentials like basic make up, phone, tissues etc.
You don't need a clutch.
Being fashionable is often about classic style, with some chic and wardrobe quality that gives you the versatility to style and layer.
Wrapping up Autumn
Autumn is a wonderful time of year in the countryside and the changing colours and crisp morning air make being out and about, delightful.
It's also a great time to change up your wardrobe and dress for comfort and to stay Hartwell chic even though you're a bit more wrapped up.
If your clothing is good quality and well cut, it allows you to layer easily as your clothes move with you.
Embrace change and enjoy the new season's fashions.
Live well, dress well. Hartwell