In Great Britain we are blessed with many types of fashion, and from the swinging sixties, through the colourful seventies, right up to today's age of flamboyant styles, we have been seen as leaders in the worldwide fashion sector and remain iconic with a wide range of clothing styles and looks. Some of these fashion trends come and go, but there's one that continues to stand the test of time. We're talking, of course, about British country clothing style.
What do we mean when we talk about British country clothing.
The historic roots of British country clothing can be traced right back to the 19th Century when it became fashionable for people with big country estates to start wearing a particular type of clothing with a lot of tweed on display, wax jackets, all-weather boots, waistcoats and so on. However much of this clothing was designed for the lifestyle of the great outdoors that these people led at the time and consisted of very basic colours, such as browns, blacks and beiges.
But with new ideas and innovative country clothing designers like our very own Monica Sassoon at Hartwell Clothing, the 21st century has seen the birth of a contemporary countrywear industry that is one of the fastest growing fashion trends in the country and across Europe.
In today's blog we take a closer look at why Contemporary Countrywear is a growing fashion trend.
Defining contemporary countrywear
Contemporary country wear speaks to a new generation of countryside workers and folk who enjoy our beautiful countryside, and is renowned for being practical, comfortable, and trendy which is exactly what we need in today's seemingly non-stop world. Matching comfort with casual, and adding vibrant designs and colours, means that ladies country shirts can be wonderfully luxurious in cut, choice of materials and chic styling. These attributes mean that contemporary country clothing is on the leaderboard in the fashion game.
Fashion trends often change at an overwhelming pace, but country fashion is one of those fashion choices that will never become outdated. A crisp cotton shirt, a pair of good quality jeans or leggings and a classy pair of boots are pretty much all you need to pull off the British country look. But there is always more to it for the lovers of style.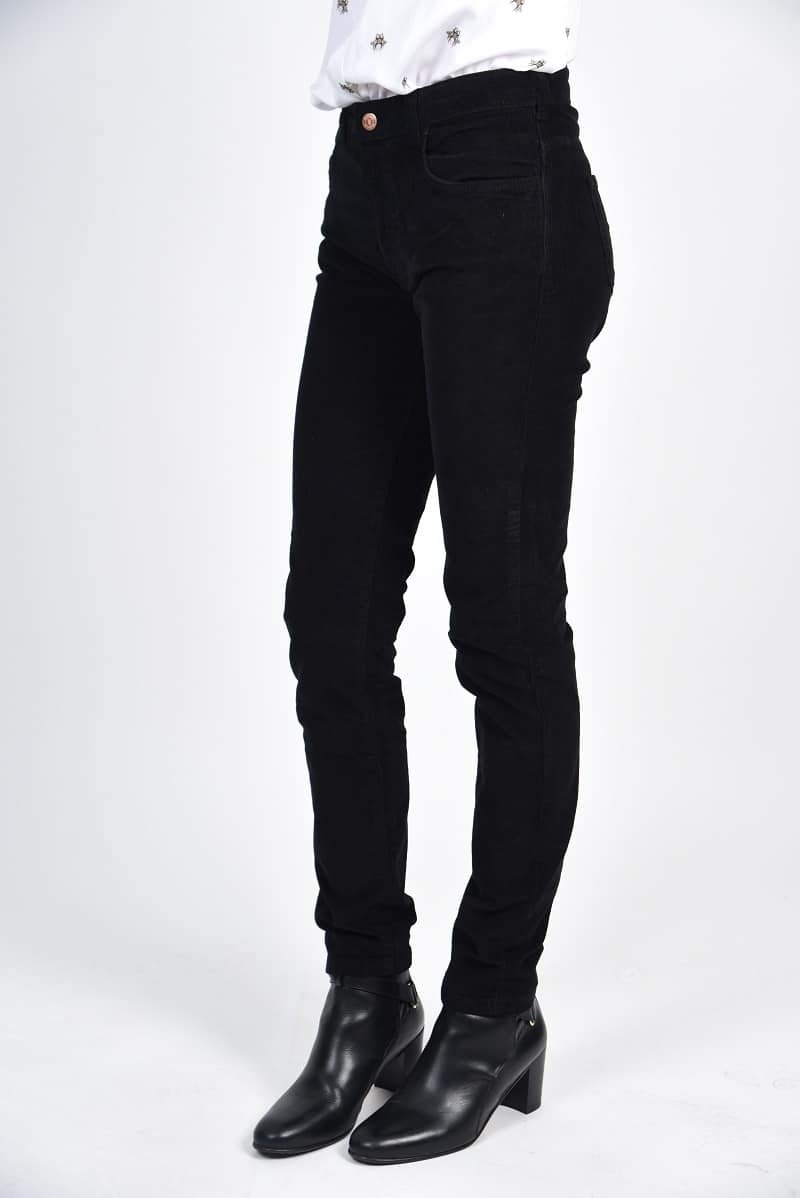 Within the fashion sector, "contemporary" is touted as having the descriptive meaning of "being modern at this moment in time", but it can also depict much more. Contemporary brands like Hartwell Clothing strive to be more accessible and focus on durability and environmental impact, but achieving that really depends on having a fabulous designer, and ethical suppliers.
In other words, the meaning of contemporary fashion isn't set in stone, which means that country wear brands like Hartwell will have something that appeals to a wide range of people.
As country clothing becomes more contemporary, many people enjoy the elevated styles and vibrant colours of contemporary countrywear as well as the great cut and styling, this means that Hartwell Clothing's fantastic collections are suitable for a range of events and activities. If you like experimenting with fashion, you could try accessories like hats, scarves, and gloves or add a casual edge with a blazer, Gilet or jacket.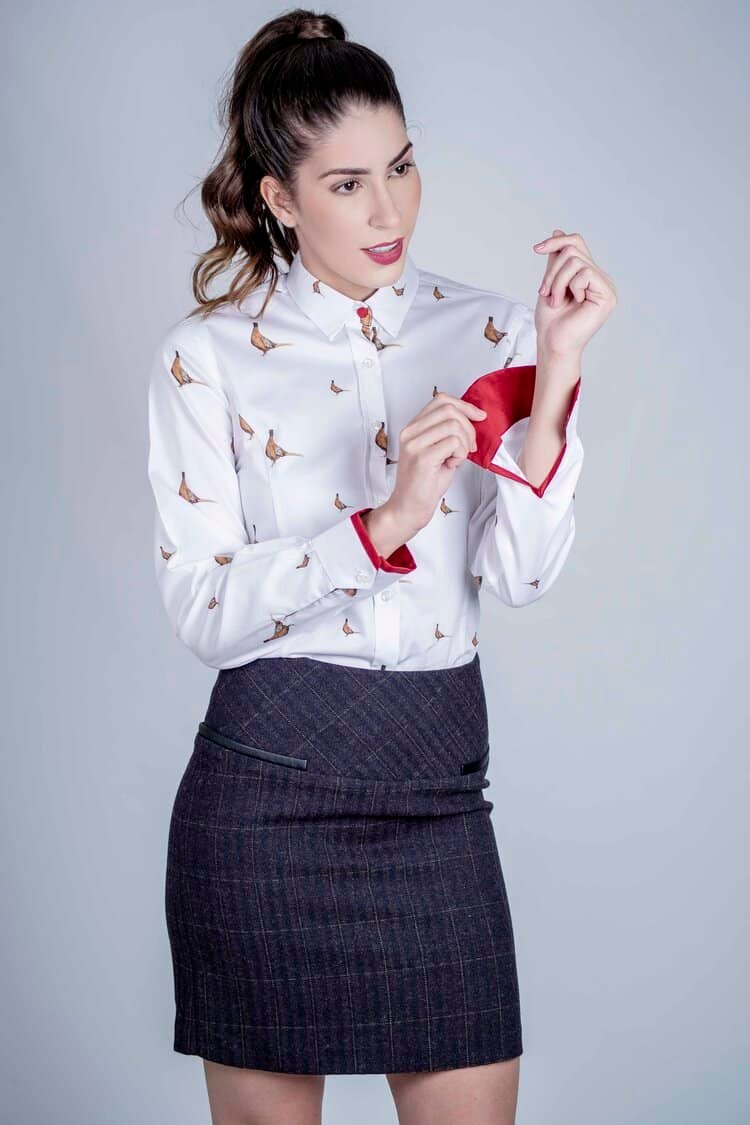 Need an outfit for the office but want to stay country, take a look at this great ladies shirt the Layla New Pheasants luxury cotton shirt which combines wonderfully with a smart skirt. Made with 100% cotton satin lycra and slim fitting, you can easily wow any city or town office with this chic and contempoarey country look.
Sensible and stylish, timeless and durable at a sensible price are some of the reasons why Hartwell Clothing has grown our customer base so quickly.
Fashion isn't just about looking good. A significant part of being fashionable is feeling confident in what you wear and making attire choices that represent who you are as a person. It's not too difficult to define contemporary country clothing as it remains timeless with a traditional beauty and warmth that can often make garments look like they've been taken from the past, but with a stylish twist to make the clothing very much for today's fashion conscious country people who still require practicality and comfort.
From a contemporary perspective we are super excited about the launch of Hartwells's AW23 collection, full of vibrant colours and stylish cut garments that showcase contemporary country wear at its very best.
Truth be told, stylish people have something advantageous that makes them stand out, and it's rarely based on budget, nor is it down to going on elaborate shopping sprees for dozens of clothing pieces every week, it's actually their styling knowledge that gets them noticed in every setting or event they attend.
If you want your wardrobe to be up to date and to be in style, then all you need are some quality country shirts and stylish jackets to ensure that your wardrobe is perfectly styled to meet today's country wear fashion boom.
Prints in vivid colours and in chic designs will alway delight discerning country clothing buyers. British country wear never seems to go out of fashion and remains a growing trend amongst a whole new younger and more fashion conscious generation.
The Wrap
With the rising cost of living in 2023 predicted to still have an effect in 2024, UK fashion consumers this winter are unsurprisingly more sensitive to value than ever before. However many of the UK's shoppers across multiple recent surveys said that when buying fashion items, sustainability and ethical manufacturing was equally as important in their decision making, and they liked how contemporary countrywear from ethical suppliers "like ourselves at Hartwell Clothing" had taken quality country clothing away from the throw away culture that has blighted the fashion industry.
It's fairly clear why contemporary design is so in vogue in the fashion sector as it hits that lovely warm nostalgia spot that so many of us experience for times past.
Country Fashion Is authentic, modern, and versatile.
And if you're looking for some great contemporary countrywear gifts for friends and loved ones this Christmas, take a look at Hartwell Clothing's fantastic outlet lines and grab yourself a wonderful gift item.
Don't forget, we offer free UK shipping on all orders with a value of over £100.
Live well, Dress well, Hartwell.