Launching Hartwell Clothing and revelling in the brand's growth has been a fantastic roller coaster of a ride, and we would not have it any other way. Myself and the team sat back on our stand at the recent Game Fair, watching thousands of people checking out Hartwell Clothing and chatting to hundreds of new visitors who loved what they saw.
Monica and I were over the moon, and to see the changes we have brought about in the country clothing industry, as we watched a veritable procession of ladies and gentlemen wearing Hartwell designs at such a prestigious countryside event as The Game Fair at Ragley Hall.
It took us back to how the Hartwell Clothing journey began and gave us immense pride in the brand we have become and our continued growing reputation for great quality contemporary countrywear.
So you might ask, what's next for Hartwell?. Well very simply our goal is to conquer the world.
From little Acorns
For thousands of Hartwell Clothing devotees the Hartwell brand is the home of modern British country style womens wear with a contemporary twist. Founded by Brazilian born, Monica Sassoon, the brand quickly filled a gap in the country clothing market for bright, dynamic designs and gave countryside lovers a significant leap forward in choice other than stereotypical Tweeds.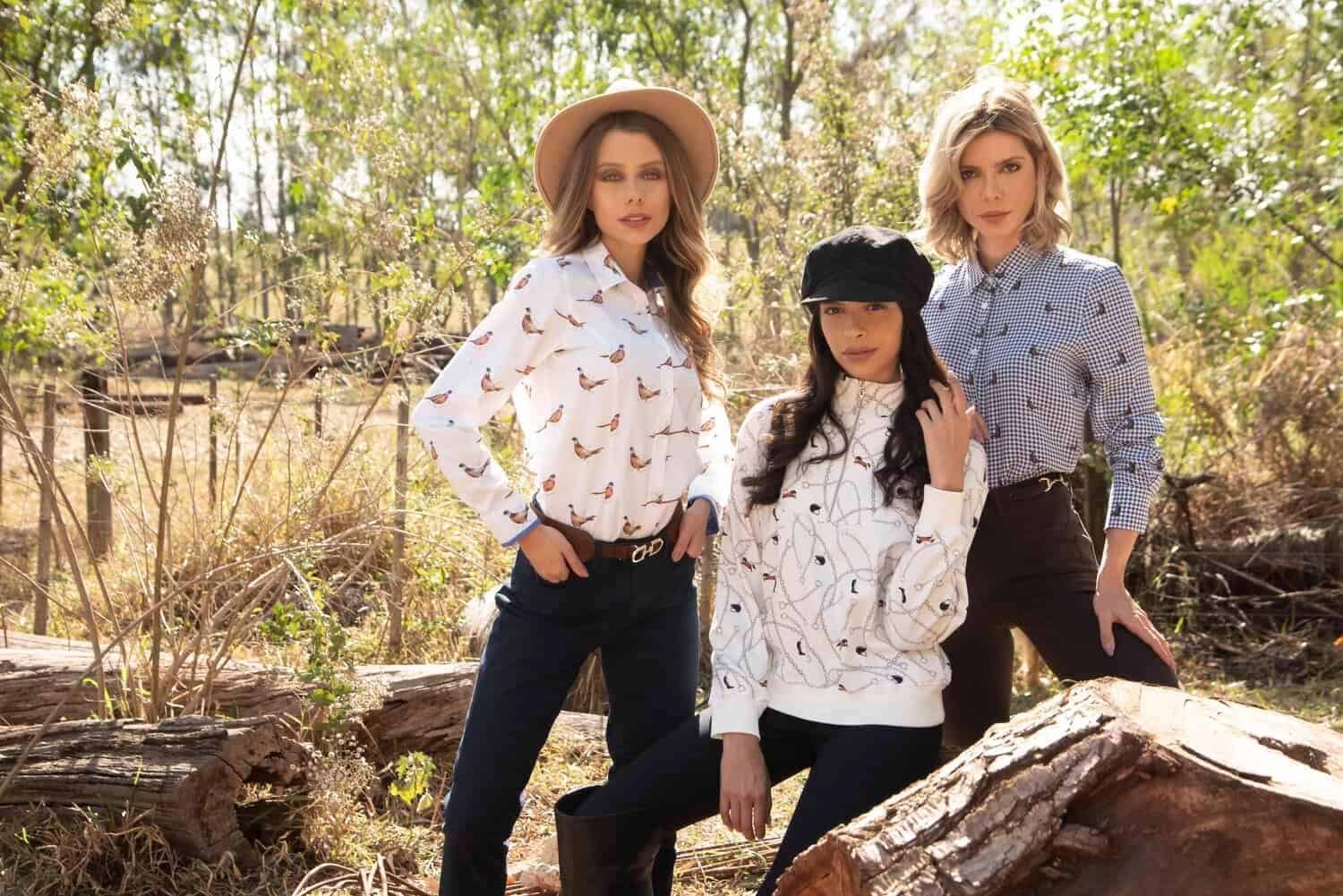 Our stunning collection takes a very romantic and feminine aesthetic, with designs which challenge the perceived boundaries between city and country wear. Lovers of Hartwell know that our clothing looks equally as good in the towns and cities as it does in the stables and out rambling across the hedgerows. We are delighted to be revered as innovators in the Ladies country clothing sector and will continue to push those boundaries as we have done from our initial launch in late 2018.
Monica had been successfully designing in London for some while, but often thought back to her roots as a young girl in Brazil growing up in the countryside. Although the Great British Countryside is very different, Monica could see a gap in the market for a range of quality clothing designs that embodied Britishness but introduced the colours and flamboyance of Brazil.
She set about creating an array of styles, colours and a collection that remained practical but embodied chic style in every garment. Hartwell's ethos from the very beginning was to offer discerning ladies a collection that allows them to create a stunning look for all occasions. Whether you're on a weekend break in London or simply searching for an outfit to walk the dog. Versatility is key to what we do at Hartwell, and our growth in terms of customers, sales and stockists, it is testimony that we are getting it right.
So Hartwell's first collection was launched as the Spring/Summer 2019 collection with just two shirt styles boasting a wide variety of prints and all made from quality materials, beautifully cut and offering the British country clothing market a bright alternative.
Quite frankly, although we were incredibly confident in the designs and the brand, the feedback and reception from customers was hugely satisfying. The sales started almost straight away, reviews were very positive and customers were already urging Hartwell clothing to expand the range.
With brilliant work over the years from Monica and her design team, Hartwell Clothing's range is now recognised as a brand leader for Ladies wear and contemporary country clothing. The range includes long sleeves, short sleeves, blouses, t-shirts, zip tops and we offer our wonderful customers over a hundred different unique printed shirts on our easy to shop website if you can't get to one of our incredible Hartwell stockists in person.
Our collections now span knitwear, dresses, trousers and accessories as well as the shirts we are most well known for. Knitwear will be a focus point for our AW 2023 collection which launches in September.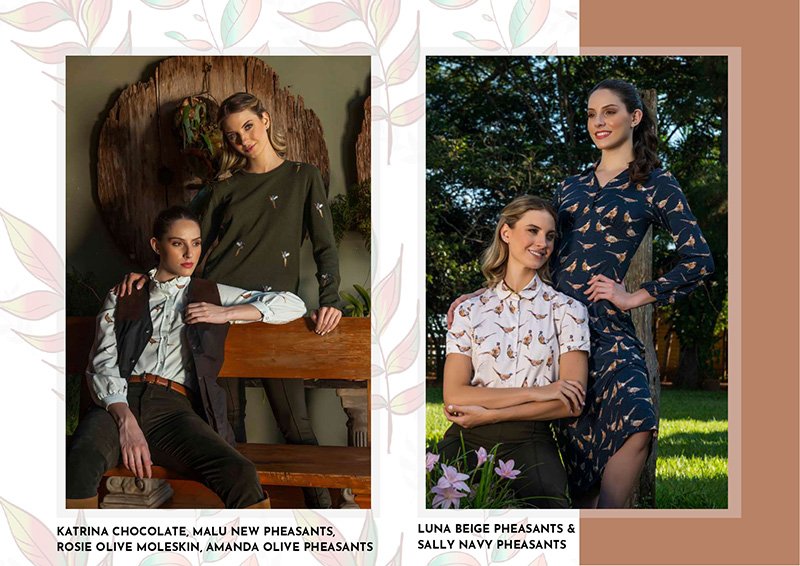 Hartwell Clothing may be a brand you are already familiar with in Great Britain but did you know that as well as selling in the UK that Hartwell has already expanded internationally with overseas stockists. 
Now in 2023 the brand stands at the top of the innovation ladder, but we never let our standards slip and continually strive to adhere to our environmental policies and sustainability ethos along with Monica's desire to create good quality clothing at an affordable price.
We will continue to work on building the Hartwell brand and its reputation for using the highest quality in materials and keeping the fast fashion tag at more than arm's length.
We know from your wonderful feedback that Hartwell Clothing fans and supporters want to buy stylish garments that last a lifetime and add versatility that consistently delivers fashion chic to the wardrobe when they purchase from Hartwell.
The wardrobe we create for the Hartwell Ladies (and now Gentlemen) is one of versatility, quality and affordability.
Feeling The Love For Hartwell
Dark colours have traditionally made up the mainstay of the countryside clothing sector. From beiges, to olives and browns, our minds have been trained to unconsciously tell us to reach for the colours we are used to seeing as depicting the countryside.
But thousands are now recognising that there is a quality country clothing label that is inserting vibrancy back into your wardrobe without compromising on your country style. Clothing that fits today's modern world and is perfect for the countryside or urban sprawl, but retains the essence of the British Countryside.
Thank you to each and everyone of you who have been a part of the hugely successful Hartwell Clothing story, we invite you and anyone else who has a love of contemporary countrywear, to join us for the next chapter in our incredible journey.
The best is yet to come.
Live well, Dress well, Hartwell.