As we move close to winter this is probably the most appropriate season for sustainable wardrobe items to make an appearance as favourite jackets, jeans and scarves are added back to outfit layering to ward of the winter chill.
Having a sustainable wardrobe is not only good for the purse but is good for the environment as well.
We touched on this very important subject in our recent August blog Wasteful fashion culture v Small independent brands
What we said in part of that article was that much has been said regarding zero waste fashion but is it really sustainable and can we change the thinking of buyers in the high street and manufacturers to think more about wasteful fashion culture and guide buyers to shop from smaller independent brands like Hartwell Clothing.
We summarised that by adopting the approach of being conscious about waste, and how we can help reduce the clothing industry's environmental impact and extend a garments' life.
So in other words take the appropriate action and make a stand for the growing number of independent brands against the throw away fashion giants.
It got us thinking about how much we were doing to support our ethos. We are comfortable that Hartwell are doing everything in terms of our sustainability and manufacturing processes and Hartwell clothing is renowned for its quality and garment versatility so that it extends its wardrobe life over many years.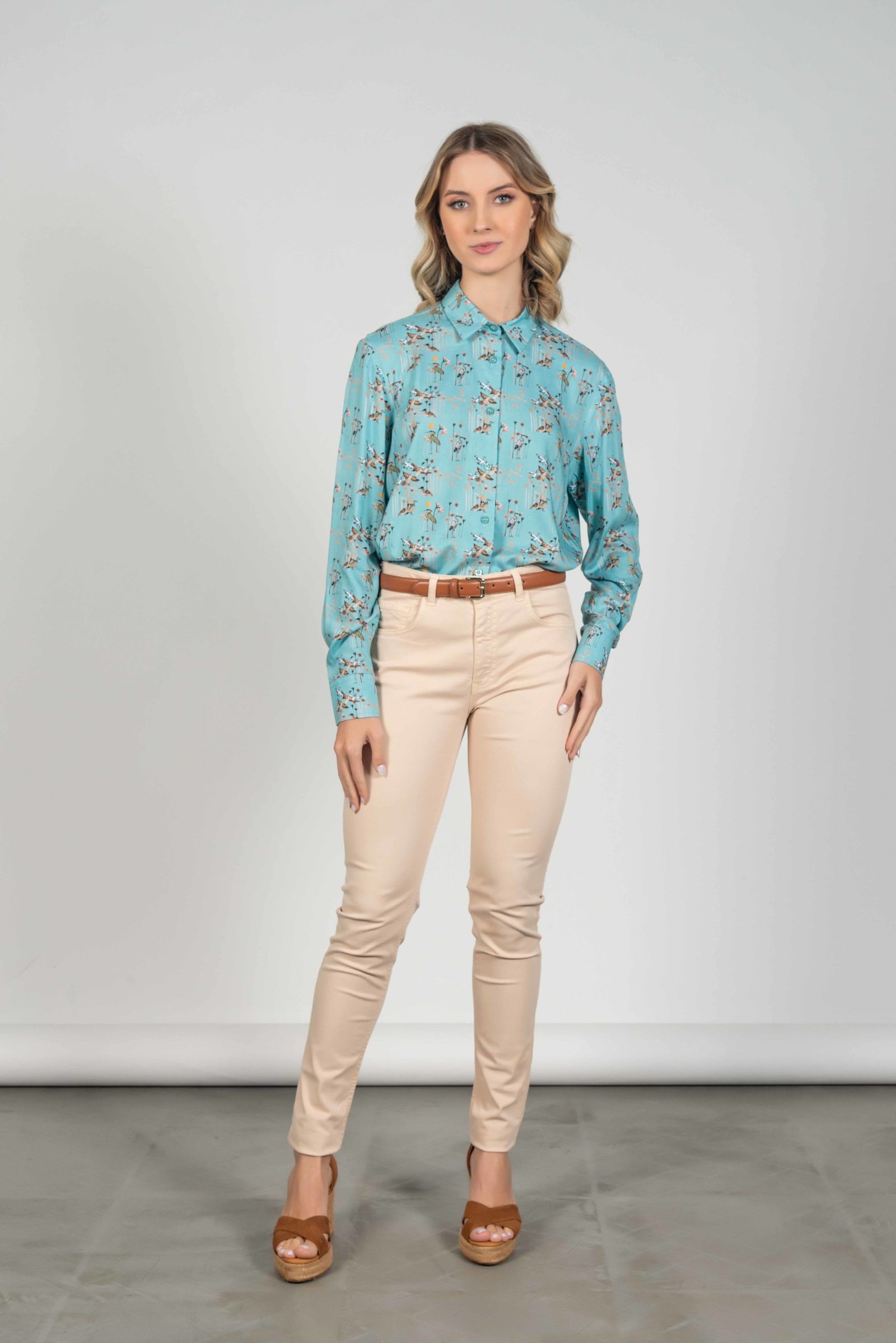 This is reflected in every channel of our collections from our country style dresses, jackets, scarves and ready for winter contemporary knitwear and ladies country shirts.
But our thoughts turned to "were we doing enough"?
The conclusion to that question is revealed as you read on, and we are very excited.
Taking Action for sustainability
Hartwell Clothing are delighted to announce that we have entered into a Green Partnership with Switch2zero and your purchases will forever have a significant effect in helping the environment and in combating the fast fashion, throw away culture and its poor environmental impact.
Hartwell's partnership with Switch2zero, is a first for Hartwell as a business and dramatically supports a pioneering environmental initiative dedicated to promoting sustainability. Together, we're taking a significant step towards creating a greener future by integrating tree planting with every purchase made on our platform.
At Hartwell Clothing we understand the importance of sustainable practices and the urgent need to address environmental challenges. With our trusted partners, we're able to make a tangible impact on reforestation and carbon sequestration.
This partnership allows us to contribute to a healthier planet and empower our customers to be part of the solution.
So how "you might ask" does my purchase of a Ladies country shirt or a quality country blouse help the planet?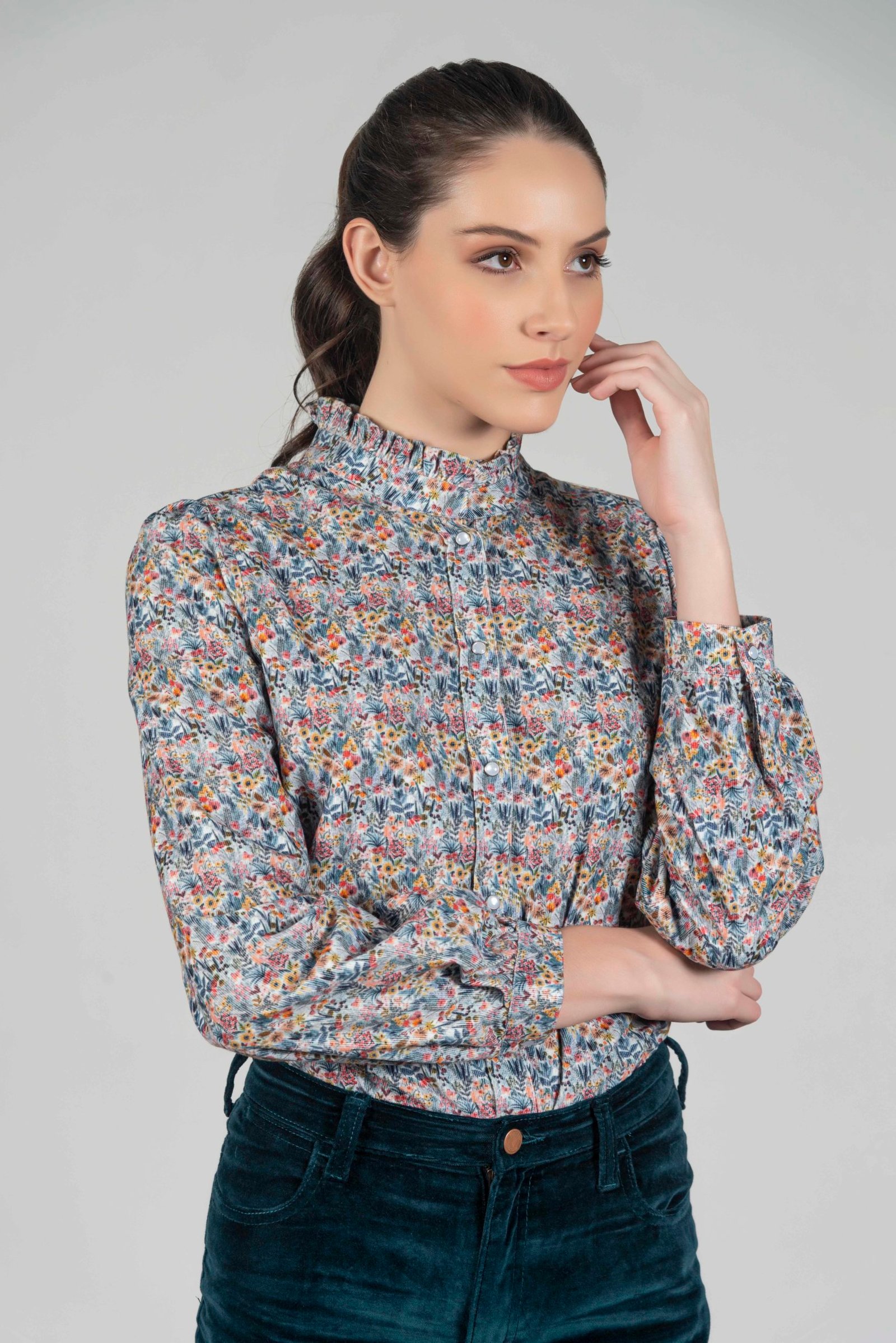 How it works
First and foremost, at Hartwell we design clothes to be worn a lot and over multiple seasons, and maybe by more than one person! We're not about fast fashion at Hartwell, we're about high quality distinctive pieces that last, that are both good value and sustainable through use.
And we're not just talking about what we make, but how we make it. We are striving to embed sustainability into everything we do, at every stage of the product journey, through design and fabric sourcing to manufacture and delivery to our customers.
But now we do even more!
One Tree planted for Every Purchase.
Trees are nature's superheroes when it comes to fighting climate change. They play a crucial role in absorbing carbon dioxide (CO2) from the atmosphere.
The waste created by the recent rise of the fast fashion culture, who unethically manufacture garments to be thrown away or worn for a few months only, has only added to the world's landfill disposal issues and rise in CO2 emissions via the use of damaging environmental manufacturing processes and low quality materials.
So for every purchase made on our platform, we will be planting a tree.
This means that each time you shop with us, you're not only purchasing quality contemporary country wear but also actively participating in creating a greener and more habitable planet.
By planting trees, we are directly contributing to the reduction of greenhouse gas emissions, as each tree will in the future actively remove CO2 from the atmosphere. Together, we can make a substantial difference and create a sustainable future for generations to come.
We invite our valued customers to join us on this journey towards a greener future.
By choosing to shop with Hartwell Clothing you're not only supporting a business committed to sustainable fashion, but also actively participating in the restoration of forests worldwide.
With every purchase, you'll have the satisfaction of knowing that you're contributing to the planting of trees, improving air quality, supporting biodiversity, and mitigating climate change, so that together, we can achieve remarkable results and create positive change.
The significance of this cannot be overstated. By supporting our endeavour, you are directly contributing to the reduction of greenhouse gas emissions, improving air quality, and fostering biodiversity. Together, we are making a profound impact on the health of our planet.
So now as well as populating your wardrobe with stunning quality country clothing, with every Hartwell Clothing purchase, you are making a tangible impact on the environment.
A Tree for every purchase means you made a difference.
Closing the blog so you can take action
Transparency and accountability are at the core of Hartwell's partnership for sustainable and ethical fashion.
We are committed to providing regular progress updates, sharing the number of trees planted and the collective impact we are making together. Through these updates, you will witness the growth of a thriving forest, nurtured by our shared commitment to sustainability.
Join us at Hartwell as we plant the seeds of change, nurture a greener planet, fight against the throw away fashion culture and leave a legacy of environmental stewardship.
Together, let us celebrate our love of country clothing and the Great British countryside via this inspiring partnership and the potential it holds to create a more sustainable tomorrow.
Together, Hartwell Clothing & Switch2zero will make a lasting impact so make sure you stay tuned for progress updates.
Live well, dress well, Hartwell.